Description
Setting the right price for a new product or service can be one of the biggest problems faced by small business owners. Costing your product or service can be relatively straightforward, but pricing must take account of what competitors are charging and what customers will be prepared to pay, but clearly the price needs to cover all the costs and allow for a profit.

Knowing how to determine the right price for your product or service is critical. There are many factors to consider such as direct costs, indirect costs, your customers and your competitors. The workshop will consider practical strategies to balance the right price for your product or service and sales volumes – so that you are working towards achieving your business objectives.

We will cover:

Direct & Indirect costs and their calculation

Consider costs for service based business

Consider costs for a production based business

How much to charge?

How do price and sales volumes interact?

Different pricing strategies
---
Important Information

Eligibility:
To be eligible to attend this free workshop you need to be based in one of the following local council areas: East Devon, Mid Devon, West Devon, South Hams, Teignbridge or Exeter. If you are unsure, you can check by entering your postcode into the Government Council Checker.
You can find further details about the eligibility criteria here.
To bring with you:

If you are currently trading you must bring with you a copy of your Unique Taxpayer Reference (UTR) Number that you will have received when you registered with HMRC. We need this to show our funders that you are operating a real business so that we can provide the support at no cost to you.
There will also be some forms that you need to complete and bring along with you to the workshop. Full details will be sent out in your confirmation email.
For more information about where to find your UTR number and details of the forms you will need to complete and bring with you, please click here.

If you have any questions about the eligibility criteria or information you need to bring with you please call us on 01837 659 059 before making a booking to avoid disappointment on the day.
---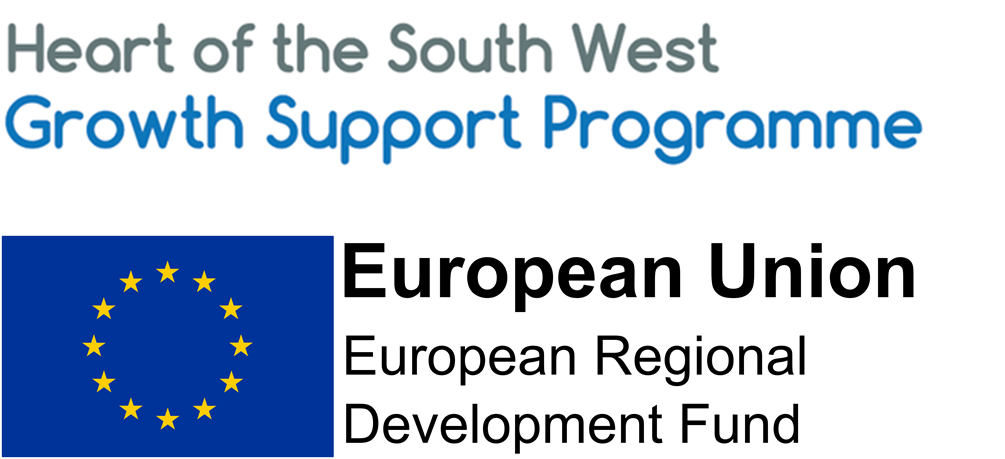 The Heart of the South West Growth Support Programme is receiving up to £904,945 of funding from the England European Regional Development Fund (ERDF). The accountable body for this programme is Devon County Council.