Setting Up a Daily Meditation Practice: Day Course with Gen Kelsang Gomchen...
Description
Setting Up a Daily Meditation Practice
---
Sat 15 June | 10am - 4:30pm | £30
Although many people understand the benefits of meditation, very few people are able to establish a daily practice of meditation. This course will help us find the motivation and the skillful means to create and establish a long term practice that produces real results.
Gen Gomchen explain:
- How to begin a meditation practice, sit in the correct posture and more
- How to engage in several meditations that you can reproduce at home
- The five stages of Kadampa meditation practice, including how to engage in preparatory practices that make our meditations effective
- How to overcome distractions, sleepiness and other obstacles that arise in meditation
- How to know if our practice is improving and to set short term and long term goals for our training
The course will include talks, guided meditations and an opportunity to ask any questions you may have. Following on from this course there are a number of regular meditation classes that will help you build on what you've learnt and provide continued support and inspiration.
Everyone welcome - this course will be invaluable for those looking to start a new meditation practice as well as those who have experience already.
ABOUT THE TEACHER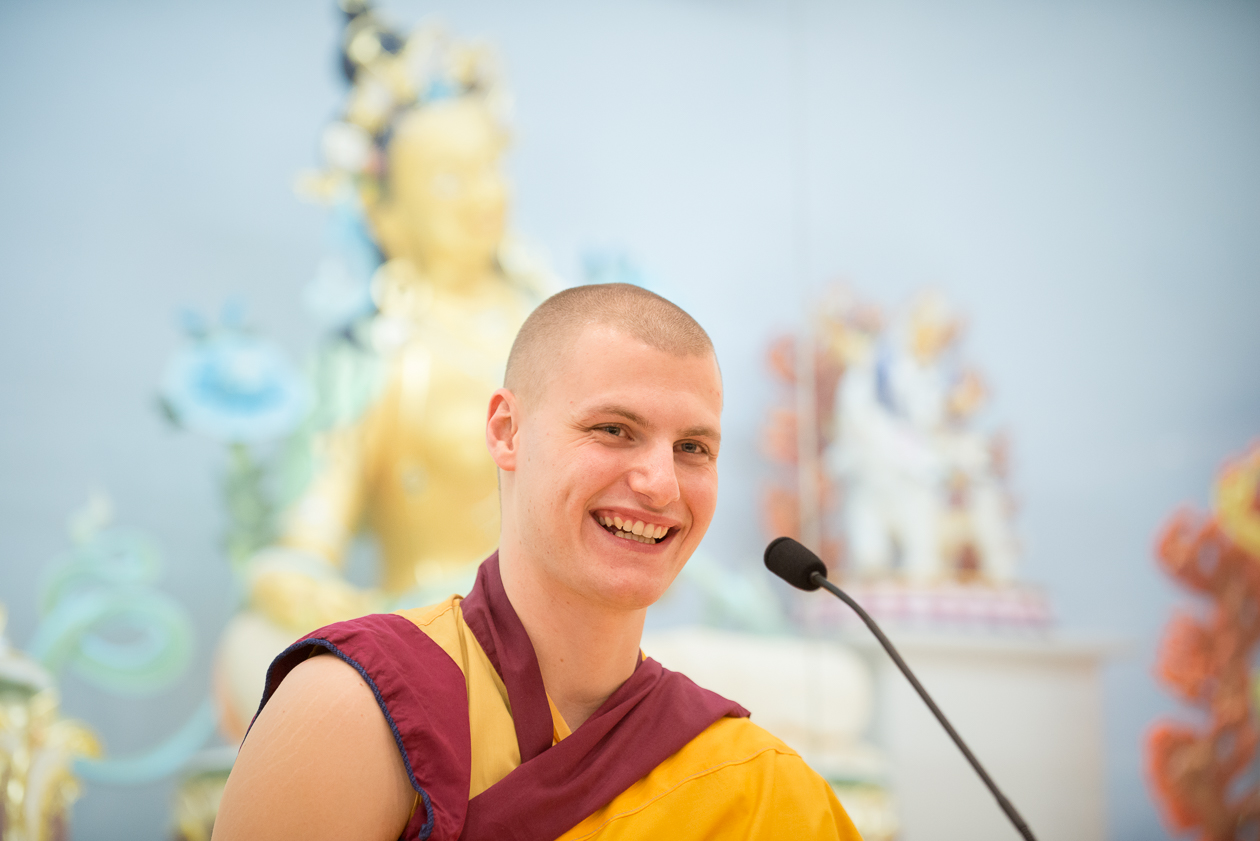 Gen Kelsang Gomchen is a qualified Kadampa practitioner and teacher of Kadampa Buddhism who has taught widely throughout the UK. He has received extensive teachings of both Sutra and Tantra including the empowerments of Highest Yoga Tantra from Venerable Geshe Kelsang Gyatso Rinpoche. He has completed an intensive Special Teacher Training Programme with our General Spiritual Director, Gen-la Kelsang Dekyong, and engaged sincerely in meditation retreats on both Sutra and Tantra.
Gen Gomchen is known for his ability to inspire others through sincere practice and to present the deeper meanings of Venerable-Geshe-la's books in a way that is practical and relevant to all who listen.
This course is suitable for everyone from complete beginners to experienced meditators.
What will each session consist of?
Each session will include a combination of teachings and guided meditations with an opportunity to ask questions at the end and socialize with like-minded people during the break time.

Do I need to bring anything or wear anything special?
No. All sessions will take place on chairs but there are optional cushions if you prefer to sit cross-legged. You don't need to bring anything else with you, but some people like to take notes during the session, so feel free to bring a paper and pen.

What if I'm new to this?
Everyone is welcome to participate in this course and will benefit both new and experienced people alike. Our reception staff will happily recommend some follow on reading or classes after the course if you are interested.
More questions?
Contact info@kmclondon.org and someone will happily help you with your query.