Description
Here at Studio B, we're all about constantly improving B's products and services and being the best we can be for our customers. In the next few weeks, for our #BYourBest series, we're in the Lab exploring ways B can learn from the world's best coaches, teams and experts to help people achieve their personal best.

David Clarke isn't blind, he just sees things differently…
Meet David Clarke. David is ex-team GB, as a member of the 2012 Summer Paralympic blind-five-a-side Team GB football team. He's a football hall of famer, a financial professional, a husband and a father. David has achieved more in his lifetime than most people dream of.
David lives every day with the aim to be his best. You get a person who brings the concept of "a positive mental attitude" to life. In this session, he will be taking us through his journey of highs and lows and provide advice around "Setting your Context" and will inspire you to make the changes you need to #BYourBest!
About David Clarke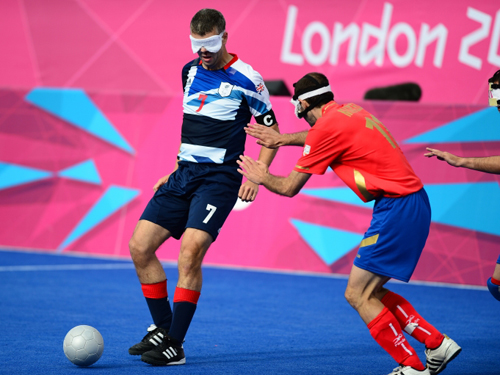 David Clarke is aged 47 and hails from Wigan in North West England. As a family man living with his wife and two young children at their home in Hertfordshire, David already has a very full and rewarding life. However, it doesn't stop there. Based on a sound academic footing, David has developed a highly successful career in the banking sector spanning 23 years and an International Football career which has seen him represent Great Britain and England's blind football team 144 times scoring a total of 128 goals. David possesses an inner spirit and determination which inspires those around him to make the most of every opportunity and drives himself on to achieve remarkable outcomes.