Description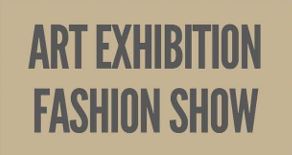 SEVEN CONTINENTS OF FASHION
9th MAY 2018/ 9th Mai 2018
6.00pm onwards / Des 18H00
During the 71ST Cannes Film Festival - France
Pendant le 71eme Festival de Cannes - France
I'INTERCONTINENTAL CARLTON BEACH - CANNES - FRANCE
English
'Seven Continents of Fashion" presents, exclusively, an event that combines Fashion, Art and Cinema. In the heart of the famous Cannes Croisette, the Hotel Carlton Beach Restaurant is a refined setting. Enjoy its breath-taking view of the bay, accompanied with a cocktail, canapes and music in a trendy and artistic atmosphere.
French
"Seven Continents of Fashion" présente, en exclusivité et en avant première un événement qui allie Mode, Art et Cinéma. Au coeur de la célèbre « Croisette de Cannes», l'Hôtel Carlton Beach Restaurant est un écrin raffiné . Venez apprécier sa vue imprenable sur la baie, accompagnée d'un cocktail dans une ambiance tendance et artistique.
Red Carpet Photo Call - Fashion and Art all under one roof. After party!
VIP TICKETS - SILVER TICKETS - BRONZE TICKETS
RSVP TICKET SALES - EVENTBRITE - GROUP BOOKINGS
RENSEIGNEMENTS - VENTES ENTREES - EVENTBRITE
Fashioon show
- MISHUS
- L,K.BENNETT
- SALINI
- NATO
Art Exhibition
- VINCENT DUCHÊNE
- KATY SANA
- CORINNE KEINSCH
- ERINA TAMRAKAR
- MS BIDHARA KC
- NURA SHRESTHA AMATYA
- ELMAGO PEINTRE


Live Entertainment


Champagne and Canapes
Short Film
Goodie bags and much more
CONTACTS:
Corinne Reinsch - Tel.+33 6 87 30 75 89 - cr.artsens@gmail.com
Thierry Bruley - Tel.+33 6 66 55 59 34 - thierry.bruley@gmail.com
www.sevencontinentsoffashion.co.uk