Description



Treat Your Family This Christmas To An International Day Filled With Fun, Food And Christmas Caroling!

An event designed for families looking for something new this Christmas. If that is you, come join us at Severndroog Castle for an afternoon filled with children's activities, international food and beverages, a castle tour and caroling led by the Severndroog Singers featuring members of Eldorado Extra. We'll be handing out lyric sheets so you can all join in and participate in the singing. Full details of the day are here.

Ticket Prices:
£20 Family ticket - 2 adults, 2 children or 1 adult, 3 children
£7 Adults (16 and over)
£5 Children (5-15)
We start at 1pm and conclude at 3pm

Let us put a smile on your face this Christmas and make it one you will remember.
All Are Welcome!
---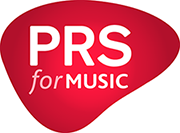 PRS for Music licences the use of copyright music across the UK, giving businesses and organisations the legal permission they need to play the music they want. These licences ensure that music publishers, songwriters and composers are fairly rewarded with royalties so they can keep making music - and mean that we're able to support music at events like this.

For more information about PRS for Music or music licensing, visit

www.prsformusic.com or call 0800 068 4828