Join Jo for this hour long session to learn how to make your own wet wipe bags.
About this event
9.3 million wet wipes are flushed down the loo or put in the bin every day, they account for around 90% of all sewer blockages. Since they are a lower price and quickly remove makeup it may seem like the easiest option for you, but it is not the best option for the environment.
During this hour long session our sewing tutor, Jo, will show you how to make the perfect bag to carry around your reusable wipes or face pads. This is a great workshop to attend if you have signed up for the reusable face pad sewing session on September 1st.
This session will be from 1:30pm - 2:30pm at the Lairg Community Centre. We will be following all Government guidelines and maintain social distancing during the sessions.
Materials
We will supply all fabric the and material for the project. You will have your own sewing station setup with within the Community Centre, all equipment is provided by the Learning Centre.
Funder & Data
Join our fun, online crafting community 'The Crafting Corner with LDLC' on Facebook.
This activity is part of our Scottish Government Climate Challenge Funded project, Seasons of Change. For more information on the project please contact Sarah Forrest, Project Manager, by emailing sarah@lairglearningcentre.org.uk. Join the climate conversation on our Facebook page @lairglc.
Lairg & District Learning Centre will hold your details on our student data base. If you do not wish your details to be held please let us know by emailing manager@lairglearningcentre.org.uk.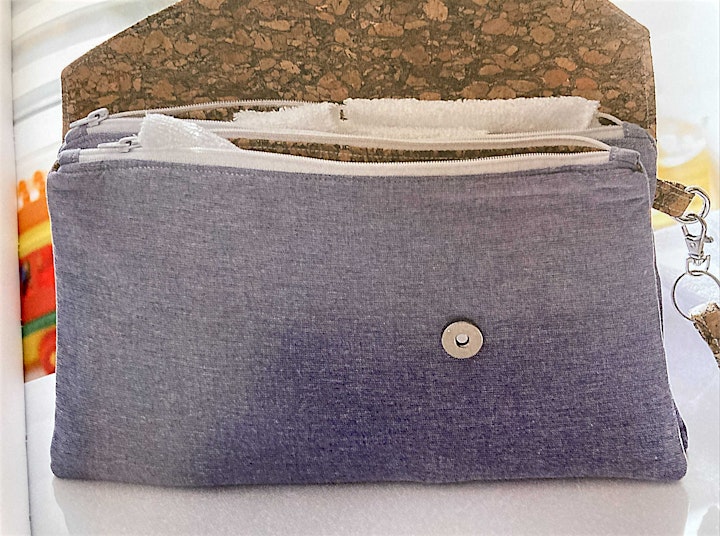 Organiser of Sew-Eco: Learn to Make Sustainable & Reusable Wet Wipe Bags
We are an independent learning centre based in Lairg, Sutherland in the Scottish Highlands. Our missions is to make community learning available and accessible to our communities through delivering fun, affordable classes, workshops and learning opportunities both physically and digitally.