Description
Writing Sex Scenes Workshop with Josie Pearse
The workshop will look at the language of writing sex and the language of the body.
We will look at:
what makes sex scenes work or not

sex as an aspect of relationship between your novel's characters

sex as plot development - including the implications of writing about non-consensual sex
We will write our own sex scene in the workshop, you will be encouraged to write your scene authentically. So, in order that our imaginations to have free reign, we will not be reading these scenes to each other in the workshop.
But note - everything in a sex-scenes workshop tends to drift into the arena of giggles and double-entendres. So we will have fun.
The workshop takes place Sat 25th Nov, 10.15am-2.00pm at the *new* library in Finchely Central, 318 Regents Park Road, London, N3 2LN. Please bring a dish of food to share for lunch.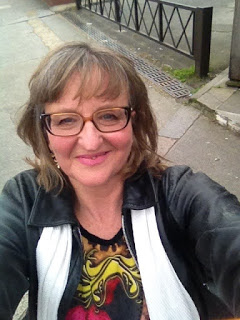 Josie Pearse wrote two erotic novels which were published under the psuedonym of Angel Strand, in 1996 and 2004. She now writes novels with sex in them occasionally. She runs creative writing workshops for Pearse & Black and acts as a non-fiction literary agent.

Follow Josie on Twitter:
@jojowasawoman