About this Event
Sexpression:UK presents....
(IN) VISIBILITY - National Conference 2019, hosted by Sexpression:Cardiff, fighting for sex to be seen, heard and no longer ignored.
Join us on 16th-17th November 2019 at University Hospital of Wales!
Informal welcome and meeting place for those being hosted at The Taf: Cardiff University Students' Union from 5pm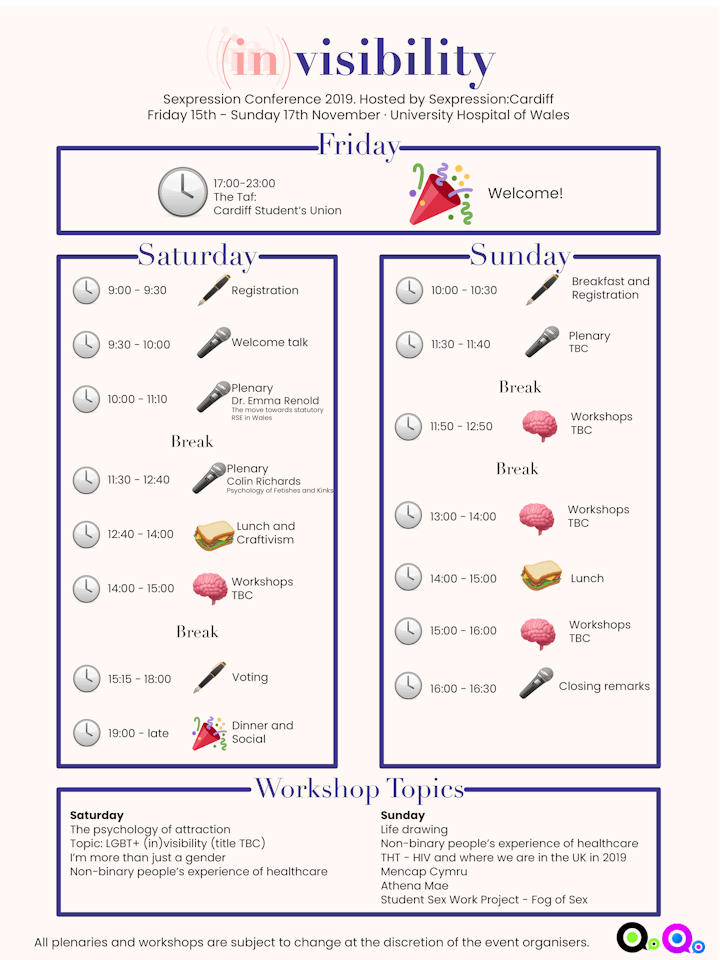 National Conference is Sexpression:UK's largest event of the year! It brings members from all branches together for a whole weekend of networking, opportunities for method exchange, workshops and speakers that will inspire you to look at RSE from a different angle.
National conference also includes a branches voting session and a famously great Saturday night social.
To find out more about Sexpression:UK click HERE.