Description
2019 has been coined the year of the Pleasure Revolution. Why now and is it all hype?
In the last few years we've seen an explosion of new companies focusing on female well-being, from menstrual trackers like Clue, tampon subscription companies like OHNE and even new clinics just for women like TIA in the US. More recently we're seeing a similar trend in businesses addressing another area of taboo, female pleasure. Female founders are leading the charge in this area and are harnessing the power of technology to reach their audience, create beautiful products and innovate in this space.
Join us as we dive into the industry coined SexTech - or PleasureTech by some - and hear how three tenacious, progressive and industry defining women have leveraged tech, navigated the taboo and moved this space forward in a way that could truly see 2019 blow the 1970's Sexual Revolution out the park.
Together we'll debate the following questions:
- Is sexual well-being a trend
- How and why is technology important for this revolution
- Why is this revolution important
- What steps can we all take to support this movement
- Where do men fit in...
We'd love for you to participate in the conversation so come prepared with your burning questions or personal insights at the ready! The evening will be dynamic and engaging, we can't wait to chat with you.

––

Stephanie Alys, Co-Founder, MysteryVibe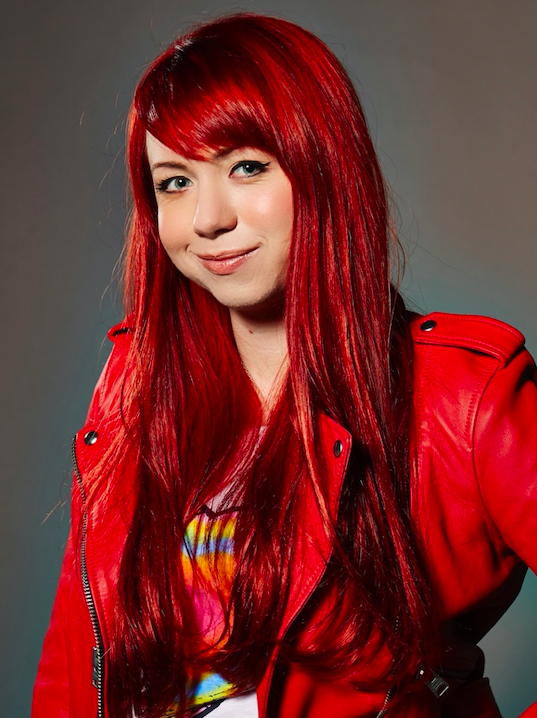 A management consultant turned entrepreneur, Stephanie co-founded British sexual health & wellbeing brand MysteryVibe. Over the past 5 years, Stephanie has helped to grow MV from basic concept to pulling in 7 figure revenues, shipping in over 55 countries and helped raise over $4m in investment. Recognised as a leading authority in sextech, pleasure and wellbeing, she has been featured in publications such as the BBC, Times, Guardian, CNBC and TechCrunch. Stephanie was awarded the Veuve Clicquot Business Woman award in 2018 for her achievements in taking sextech to the mainstream.

––


Alix Fox, Journalist, Broadcaster & Sex Educator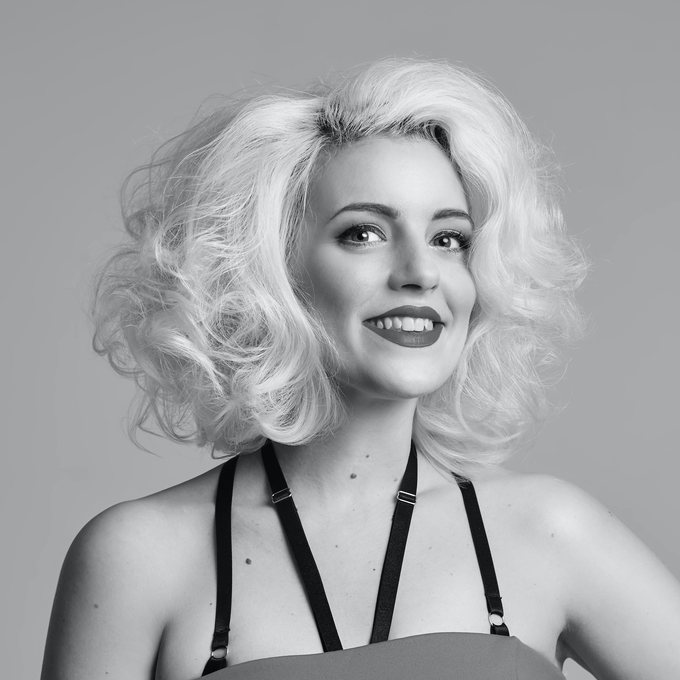 Alix Fox is a multi award-winning broadcaster/journalist/sex educator who has more slashes in her job description than there are in Edward Scissorhands' shower curtain, yet strives to achieve her trademark "decent indecency" at everything she takes on.
She presents BBC Radio 1's groundbreaking show Unexpected Fluids: an entertaining yet educational comedy programme where listeners share "real life tales of sexual fails", then Foxy and co-host Riyadh draw out the learnings from the LOLs. Keen ears can catch her covering the live Radio 1 Sunday Life Hacks slot from 4pm-7pm now and again, too; popping up up on Radio 4 Women's Hour and The Today Programme; and making documentaries for BBC 5 Live and BBC World Service.
Over on Netflix, Fox consulted on the script for young adult comedy drama series Sex Education, starring Gillian Anderson.
As well as appearing as a resident advisor assisting with peen-'n'-vageen problems on E4 TV show The Sex Clinic, Fox continues to answer listeners' most intimate enquiries as an X-rated agony aunt on magazine-style podcast The Modern Mann with Olly Mann. Alix also created The Guardian's hit documentary podcast, Close Encounters.
For well over a decade, she's written about kink, relationships and in publications including Stylist, Cosmopolitan, Red, Marie Claire, Vogue, Fabulous, Time Out and more, having previously been an editor on cult alternative culture title Bizarre.

Alix is a spokesperson and strategist for sexual health companies including ONE condoms, The Sway sex subscription boxes, and Japanese sex toy firm TENGA, and is resident Sex Expert at Superdrug. She was a face of National HIV Testing Week 2018 on behalf of Terrence Higgins Trust, and is a proud Ambassador for Brook young people's sexual wellbeing charity.

Alix's credits include:

- Winner: Best Sex Expert 2018, ETO Awards
- Winner: Best Podcast, ARIAs, 2016 and 2017
- Finalist: Women of the Future Awards 2017, Media
- Finalist: Family Planning Association Rosemary Goodchild Award for Sexual Health Journalism 2017
- Winner: Sexual Cause Publicist of the Year 2017, Sexual Freedom Awards
- Winner: Sex Educator of the Year 2016, Sexhibition Awards
- Winer: Outstanding Contribution to Sex Ed in the 21st Century, Sexhibition Awards

––

Billie Quinlan, Co-Founder & CEO, Ferly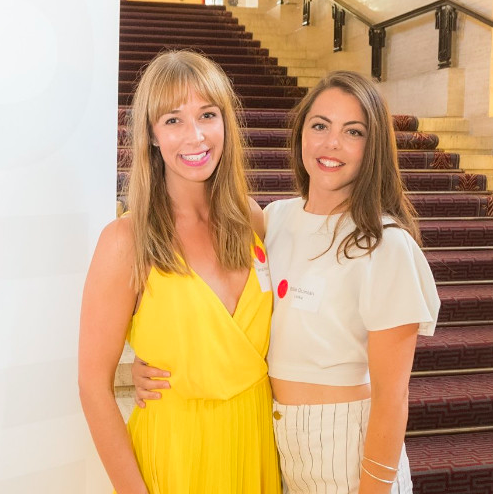 Billie is passionate about Women, Wellbeing and Technology. Since escaping corporate sales last year she's cycled 320 miles to raise money for grassroots organisations improving the lives of hundreds, learned how to code, was accepted on the social innovation accelerator Zinc.vc, did a TEDx talk on female sexual empowerment, and co-founded Leika - a business focused on improving our sexual wellbeing.

––

Maiya Michelle,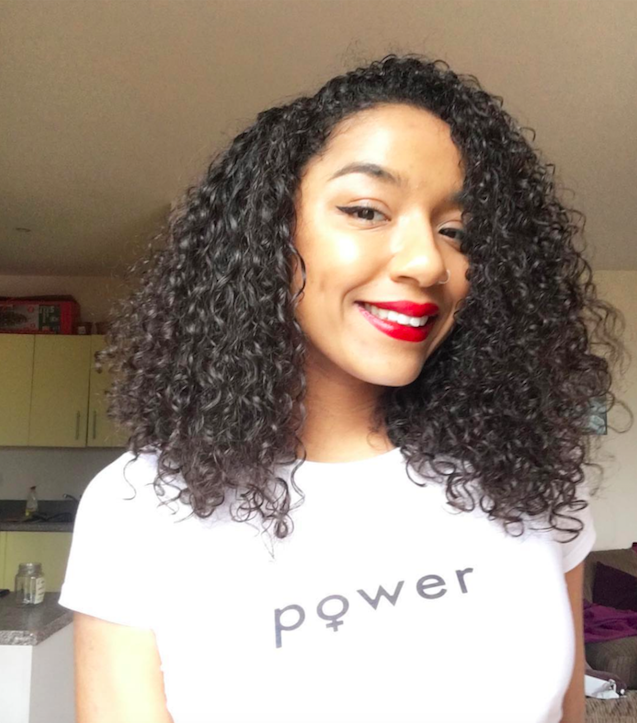 Maiya is training and working full time as a therapist, supporting people with anxiety and depression . In 2018 she joined the 100 Women I Know team, primarily hosting events and panel discussions to facilitate the difficult conversations that she believes we need to keep having about consent, sexual assault and rape as well as how we can have good sex. Maiya is an intersectional feminist, though does not regard this as a choice as a woman of colour. She speaks openly about processing her own trauma, growing up around addiction and domestic violence and is a strong believer in the power of story telling. At the start of 2019, she started co-hosting monthly intimate story telling craft sessions to encourage others to do the same.

––

Africa Brooke, Mindset Coach & Speaker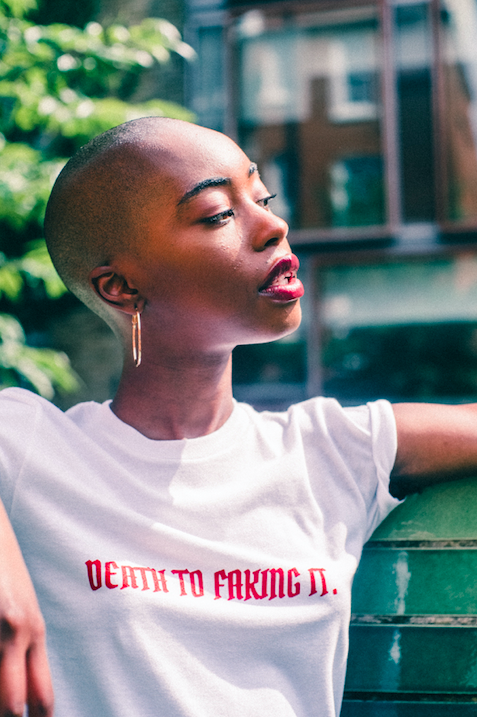 Africa Brooke is a writer, speaker & mindset coach. She describes herself as being a woman on a mission to encourage transparent conversations when it comes to holistic self-development, sober living, and sexual pleasure.
Her work and personal journey has been featured in The Independent, The iPaper, Metro, gal-dem, and she's appeared as a guest on ITV, BBC Asian Network Radio, BBC 1Xtra, Real Talk Radio, and BBC Radio 1 ' Life Hacks' podcast.

––
About Our Partners

Ferly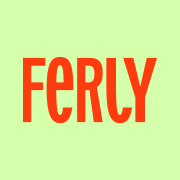 Ferly empowers you to know your mind, explore your body and understand your social world more deeply than ever before. Tune in to get a quick hit of science, practice re-wiring your thoughts and reflect on your core beliefs. Tune out to explore your fantasies and discover your boundaries through stimulating stories. This is not about great sex. It will never be about great sex. This is about you putting words to the shape of your pleasure, to acknowledge that it's a strange, wondrous and ever-changing thing. To develop an inner confidence that transforms your most important relationship: the one you have with yourself.