Description
Collaborating for Growth – Working together to grow Social Enterprises
9.45 am Registration
10.15am Introduction – Kathryn Sowerby and Alex Sobel, SEYH
10.20 am Welcome – Pete McGurn, Goodwin Development Trust Chief Executive
10.30 Chris Cattarell - Public Service Lab Chief Executive
How Social Enterprises can work together with the private sector to provide services as part of a supply chain or as a direct supplier to Business
10.55 Eddie McCabe, Assistant Director Contracting and Performance, North East Lincs CCG
How Social Enterprises can co-create services with the Public Sector creating innovative solutions to social problems against a backdrop of austerity
11.20 am Comfort Break
11.30am Facilitated Discussions –
Facilitated Discussion 1 Developing integrated consortia to respond to commissioners
Lee will talk about the approach Interserve has taken to delivering Community Rehabilition using a partnership with Social Enterprises to form a delivery company with local Social Enterprises in the supply chain commissioned by the Public Sector and how this delivers excellent social value.
Lee Whitehead, Business Developer, West Yorkshire Community Rehabilitation Company
Facilitated Discussion 2 How Social Enterprise can work with Private Capital
This workshop is about how private capital in the form of privately owned houses can be used to house people in housing need and bringing empty homes back into use.
Lisa Hilder, Director, Winner Trading
Facilitated Discussion 3 Working with other Social Enterprises as partners and commissioners
How larger Social Enterprises can structure partnerships and consortia to deliver larger scale projects involving smaller third sector organisations. The workshop will also highlight what support larger Social Enterprises can give to small and emerging Social Enterprises so they are able to supply them and deliver goods and services.
Shaun Needham, Target Housing
Facilitated Discussion 4 Getting ready for public sector contracting
A workshop looking at how Social Enterprises can prepare for public sector contracting and understand the legalities of the commssioning process. The workshop will also cover the risks once you have been succesful and what you can do to mitigate the risks of contracts which pay in arrears and by results to ensure the sustainability and viability of your organisation.
Simon Lee, Hempsons and Meg Heath, Walsh Taylor
12.45 FareShare Lunch
1.55 Presentation on FareShare
2.05 Ali Ward – Trustee, Furniture Re-use Network and SLATE
How Social Enterprises can work together to provide a seamless set of services for the public and/or organisations
2.35 The Warren Performance – Part of Hull's City of Culture
2.45 SEYH AGM
Organisations who are not SEYH members will be offered a tour of Goodwin Community Homes new modular low carbon homes.
Or
Tour – Go on a visit to Goodwin Community Homes new modular low carbon homes which are available at affordable rents. These houses were developed by Goodwin and Goodwin are keen for partners to develop this housing in other localities. Goodwin will explain how they are working with Hull Council in developing their homes as an affordable social housing solution
Event Partner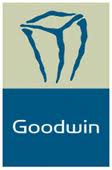 Conference Sponsor