Sf Liturghie Inaltarea Domnului / Divine Liturgy Ascension of the Lord
Inaltarea Domnului - Pomenirea Eroilor / Feast of the Ascension of the Lord
About this event
Feast of the Ascension of the Lord
Readings for the Feast:
Epistle: Acts of the Apostles 1: 1-12
Gospel: The Gospel According to Luke 24: 36-53
Troparion of the Feast
O Christ our God, You ascended in Glory and gladdened Your disciples by the promise of the Holy Spirit. Your blessing assured them that You are the Son of God, the Redeemer of the world.
​​Praznicul Inaltarii Domnului - Pomenirea Eroilor
Lecturile biblice ale sarbatorii:
Apostol: Faptele Apostolilor 1: 1-12
Evanghelia: Luca 24: 36-53
Troparul Praznicului Inaltarii Domnului
Înălțatu-Te-ai întru slavă, Hristoase, Dumnezeul nostru, bucurie făcând Ucenicilor, cu făgăduința Sfântului Duh, încredințându-se ei, prin binecuvântare, că Tu ești Fiul lui Dumnezeu, Izbăvitorul lumii.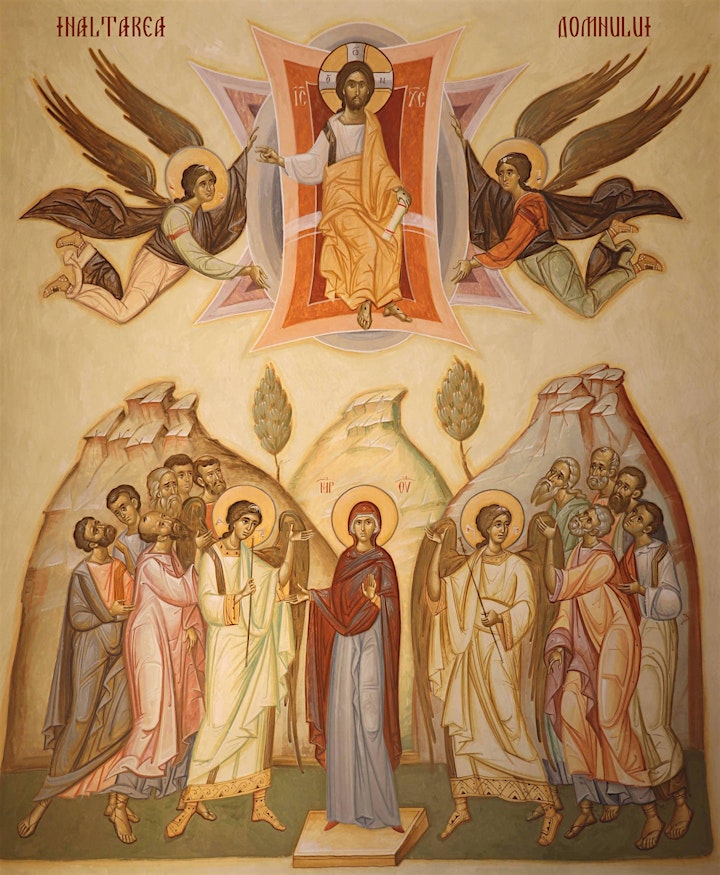 Organiser of Sf Liturghie Inaltarea Domnului / Divine Liturgy Ascension of the Lord