SF18-Sunrise

Thursday, 28 June 2018 at 12:00

-

Sunday, 1 July 2018 at 12:00 (BST)
Event Details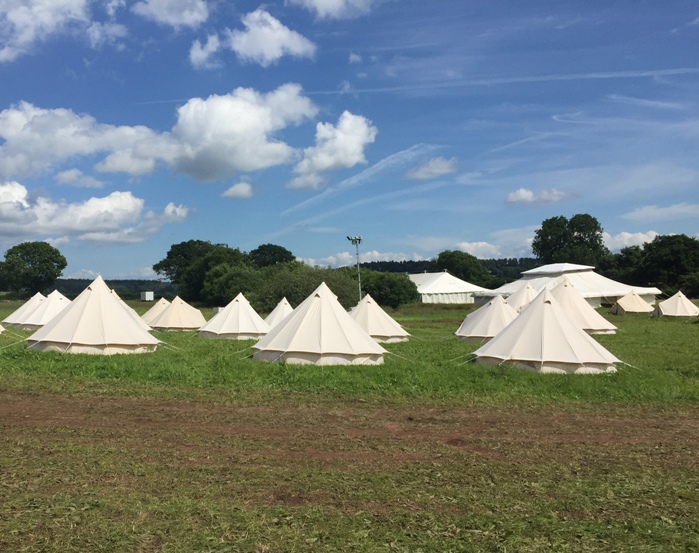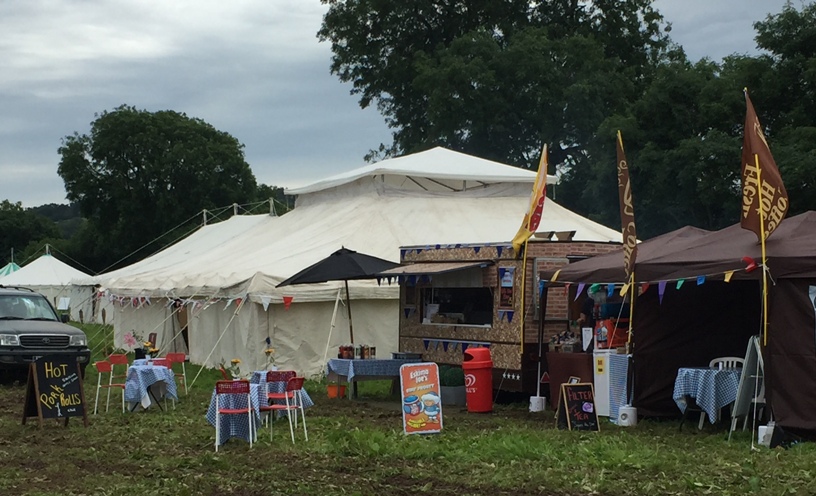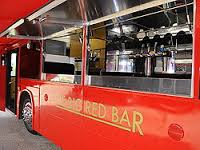 SWINGFIELDS 2018 - "SUNRISE"  Festival Tickets
SF17- 28th June 2018 - 1st July 2018
RULES OF BOOKING;- (Please read CAREFULLY as no refunds can be given for incorrectly booked tickets)
PLEASE ENSURE YOU CORRECTLY ENTER YOUR EMAIL ADDRESS WHEN BUYING A TICKET SO WE CAN MAINTAIN CONTACT WITH YOU.
By booking a ticket on this link you agree ;-
You are not a member of the press, television or any other media organisation.

YOu agree to security checks of your vehicle, and bag checks and body scanning equiptment by our SIA trained security staff.

You agree to bring PHOTO I.D. to the event, in the names of those named on the tickets, failure to do so will result in refusal of entry and no refunds permitted.

You will not attempt to transfer any ticket purchased.

You agree a ZERO tolerance on any form of illegal drugs and will inform managment if you are aware of any use during the festival.

You agree that unacceptable drunkeness will result in a polite refusal of the sale of alcohol until we consider it safe to serve you again, and that if you upset any other guests you may be asked to leave without refund.

You will at all times give due care and consideration to others for their safety and enjoyment of the facilties.

You will ensure that all facilties are left as you would wish to find them yourselves.

You will before entry to the site provide PHOTO ID (Passport or driving licence in date) that matches the names on the ticket booked. Failure to do this will result in refusal of entry and no refunds.

The event organisers will carry out a strict vetting process and reserve the right to invalidate ticket applications.

If you do NOT have a profile on www.fabswingers.com ,that is well verfied, please email BEFORE booking on enquiries@swingfields.co.uk
SINGLE GENTLEMAN - You must read and accept the pre booking criteria BEFORE booking (email us at enquiries@swingfields.co.uk BEFORE BOOKING, have a MINIMUM of 2 personal meeting verifications on your profile on www.fabswingers.com and read and accepted our pre booking conditions. A face picture must also be supplied.
ALL tickets once booked are NON REFUNDABLE as we have to pre pay all out suppliers and site facilities.Please ensure you have the ability to attend. 
The biggest Lifestyle Festival in the UK returns for its FIFTH YEAR !. Swingfields was launched in July 2013 and was a sell out success with over 250 guests enjoying 3 days of music, entertainment and friendship, 2014 saw this reach over 400guests........2015 & 2016 saw further sell outs and ticket sales in excess of 700 !
After a year off in 2017, we return and 2018 will learn all the lessons from the previous events and set a new standard, providing a 3 DAY EVENT , in a stunning countryside location, offering far reaching magnificent views from a venue chosen for its tranqulity and privacy.
Following 2016, Our security team will further expand this year to include marshalling and pitch locations to ensure the site provides the very best facilities and organisation. Changes in security for 2018 include ;-
Increased numbers of SIA licenced security, 24 hour site coverage
Bag checks on ALL entry to the Main Arena, including body scanning equiptment
Dog patrol and drug checks
Photo ID before site entry
NO re - entry to site once you have left unless with prior approval and Photo ID
NO Phone use ANYWHERE on site other than car park
NO nakedness from waist down in any public areas
Any suspicious behaviour to be immediately reported to Security
More indoor areas, more relaxation zones, special surprise entertainment, hot tubs, and many many more yet to be announced will delight those attending. Live music, club DJ sets, and the return of huge successes; Jelly wrestling and Wet T shirts will be included in a well structured entertainment programme for the weekend.
We will be joined by a wide range of stalls and sponsors to deliver the biggest and best event of the summer for true lifestylers.
We will also be seeking bar staff, parking and secrity marshalls, sound engineers, general assistants from those festival goers who wish to be on "working tickets" i.e. an hourly rate paid as a refund against your ticket price. (email for further information)
So, to ensure you are able to obtain one of the most "in demand" event tickets in the UK,  purchase your tickets for this annual event now.
FAQs
How will i know the changes for Security reasons ?
On arrival you will be required to provide valid PHOTO ID, cross checked against your booking, and we will issue you with a security coded wristband, and a security leaflet that explains the "conditions of entry" including the fact no phones will be allowed EXCEPT in the designated area near the car parking. Also this year we will have Uniformed AND plain clothes security. All other additional changes are on the Security leaflet. Please report ANY suspicious behaviour.
How will I be notified of the location for the Festival ?
This year we will be setting up a special weblink with a unique password that once you have booked your ticket we will email to you. This will be made LIVE 72 hours BEFORE the Festival opens with full location and directions details.
Can I buy a day ticket ?
No, we have 2 day (Friday & Saturday) and 3 day tickets available. 2 day tickets are valid FROM 12 noon on Friday.
Are there ID requirements or an age limit to enter the event?
Minimum age is 21. If you have the printed ticket with you then you are fast tracked. ALL guests should bring photo ID with you as entry WILL be refused without this. Age verification WILL be requested if the management team feel you may be under 21.
What are my parking options at the event?
Cars, caravans and campervans are welcome, and we have a large onsite car park. Please note no cars may remain near your tents or caravans, and after dropping off your stuff you must use the allocated parking area.1 hour is allowed to drop off your camping stuff. (Following adverse weather issues in previous years the management may have to change parking and access at late notice to ensure the safety of the event)
What can/can't I bring to the event?
You can bring food and drink but these MUST NOT BE CONSUMED in the main arena area and the security team WILL check that no food or drink is bought into the Arena. Many guests this year realised that with our well priced great value food and drink choices that in future years they wont bother bringing anything, but thats up to you.
Where can I contact the organiser with any questions?
enquiries@swingfields.co.uk
(For last minute enquiries there is a festival phone number but this is not switched on until the day of the festival)
Is my registration/ticket transferrable?
No. 
Can I update my registration information?
Yes, please contact the above email for any amendments, we will endeavour to help where we can.
Do I have to bring my printed ticket to the event?
yes, the tickets are barcoded for quick scanned entry, also all printed tickets will be submitted in a prize draw for a bottle of champagne.
What is the refund policy?
Same as previous years , there are NO REFUNDS.
The name on the registration/ticket doesn't match the attendee. Is that okay?
No, we must ensure proper security, and therefore we will require evidence that you are the ticket holder. Anybody suspected or discovered using somebody elses ticket WILL be refused entry and no refunds will be given. PHOTO ID MUST MATCH THE NAMES ON THE TICKET FOR ALL TICKET HOLDERS.
I need access to my phone
Phones will  only be allowed in the car park area to ensure the privacy and security of our customers. Anybody found using a phone anywhere else will have it confiscated for the duration of the festival.
What is the dress code Policy
We ask that NO NAKEDNESS below the waist occurs in ANY public areas, although this is a PRIVATE event we have staff on site who are not in the lifestyle. We have a themed evening where fancy dress is an option, details will be sent to ticket holders. The rest of the time, whatever you feel confortable in.
Smoking Policy
NO smoking is allowed in ANY Indoor area. We provide sand buckets around the site, please use them as cigarette butts are toxic to animals and can cause fatalities. ANY Drug use will NOT be tolerated and you will be removed IMMEDIATELY from the event if found using or in possession of any illegal or banned substances.
Safe Sex & Respect
We provide a free supply of condoms and promote safe sexual practice at all time. Personal respect is critical to others and any incidence of individuals not respecting other guests should be reported to security. We recommend sensible consumption of alcohol in this regard.
Do you Provide showers & Toilets
We are proud of the high quality units we supply. HOWEVER, please note that guests are asked to limit shower times to no more than 5 minutes, especially at peak times to ensure our water supply can cope with demands. PLEASE DO NOT DISCONNECT any piping as this may be critical for supply. We provide stand pipes at key locations to refill water containers.
We ask that ALL guests leave the showers and toilets as they would want to find them, this will ensure ALL guests have a lovely weekend in great clean facilities. Please bring washing essentials and toilet paper.
Can I wash up cooking utensils
Yes, this year we will be supplying some large plastic containers, please bring a tee-towel and washing up liquid if you are self catering. DO NOT USE THE SINKS IN THE TOILET UNITS or THE SHOWERS !!! This causes massive issues with overflowing tanks that means we will have to close units so please please please USE THE SUPPLIED CONTAINERS (Located near to standpipes)
Do you supply Electric
No. ... Each electric supply has to be tested and approved before use and this is not practical. Glamping units this year will have a wider choice of electrical supply.
There will be the Beauty Bar facility in the sponsors tent again (see details at the festival information tent)
What happens if I am ill or injured
Please immediately contact any of the Security or managment team - We will at all times have qualified first aid staff on site. The local Hospital is within a half hour drive for more serious issues. Please ensure you bring any medication you are using. If on Medication we recomment you do NOT register to use the Hot tubs.
When & Where

TBA (Will be emailed to all ticket holders 48 hours before the event)




Thursday, 28 June 2018 at 12:00

-

Sunday, 1 July 2018 at 12:00 (BST)
Add to my calendar
Organiser
Bringing together an experienced team of people with skills in marketing, event management, logistics and hospitality is a core feature of the Events team. Each and every year this festival pushes and strives to be better than the year before, by thinking of content that will inspire, excite and motivate our guests to keep coming back.