Description
Workshop
Maria Serafim, Director Public Schools NSW in Sydney Australia is a leader of more than 30 educational leaders. She has been working with them in a solution focused way to bring out the best in their leadership and to help them focus on what matters in their work. Over the past year Maria's purpose has been to lead and interact in a collaborative and respectful way to "work with rather than work on" as she describes, to develop and grow these School Principals. Maria used theSolution Focus Strategy Canvas as a process to develop clarityin the common goal of leadership to improve student outcomes;as well she introduced the principles and tools of Solutions Focus. What emerged was highly motivated School Principals who supported each other in regular conversations to share their collective wisdom and celebrate personal growth and innovation in their schools. You can hear and have the opportunity to discuss with Maria Serafim about how the facilitation of this co-designed approach made such an impacton each leader personally and to the collective effectiveness of all.
Time and Date
This on-line workshop will take place on Monday 25th September.
For participants in the local timezone the event will start at 6pm local time (Australia, Sydney, NSW) which is GMT+10h.
For UK participants, the start time in British Summer Time (GMT+1h) is 9am.
Please calculate your own start time, and if in any doubt, please log on earlier than you think you need to!
Duration is scheduled for 1h 45m.
Speakers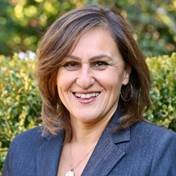 Maria Serafim is a Director, Public Schools with the NSW Department of Education, Sydney Australia, responsible for supporting and working alongside 32 principals who lead primary, secondary and special schools. Her work involves collaborating with colleagues at a school, Network and system level to ensure that principals are positioned and supported to successfully lead their school communities. A primary focus of her role is to harness the potential of collective efficacy to acknowledge, share and celebrate leadership and actions that positively impact on success for students. Maria uses a positive, solution-focused approach to the growth and development of educational and transformational leadership. Her focus is on enhancing the potential for leaders to apply an agile and innovative approach to leading. Her leadership is defined by applying a positive, growth mindset to change and future focused approaches to coaching and mentoring for success.
Maria will be co presenting with Jan Dolstra, Principal, Macquarie Fields High School, Sydney. Jan has been one of the 32 principals Maria has been working with in a SF way.
Webinar Host and Co-ordinator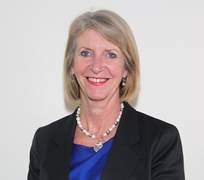 Annette Gray is a Director, and senior leader with Growth Coaching International. Her leadership responsibilities encompass facilitating some of GCI's key programs: Coaching Accreditation Program, Introduction to Leadership Coaching and Solution Focused Masterclass; as well as helping to drive the strategic initiatives of the business and overseeing the ongoing development of GCI coaches and facilitators.
Her passion is in Solution Focused approaches and helping her clients find the direct route to change and achieve results fast. Annette began her career as a high school teacher before moving across to the corporate world to learning and organisational development roles in the finance sector where she led successful culture wide programs for major firms. She ran a consulting business specialising in leadership development and coaching and lectured MBA students in People Management at University of Technology, Sydney. Her current projects include working with a UK based construction firm to help create a coaching culture across the business; leading the rollout of coaching and performance development workshops for high potential employees at a Sydney utility organisation; presenting at national and international coaching and education conferences and leading the GCI group in Solution Focused philosophy and practice.
Practicalities

All are welcome so please share widely. For video-conferencing administration purposes, the number of places is limited to 50 people. You will need to register with Eventbrite by reserving a free ticket below, and then please copy and paste the link https://zoom.us/j/2600143166 into a document or diary entry so that you can access it to join the meeting.
First time zoom users will go through a set-up process so please log on early to ensure you are in the webinar in time for this to start.
Please contact Annette Gray (Australia, agray@growthcoaching.com.au or +612 92018000) or Andrew Gibson (UK, andrew@businessservicesleeds.co.uk or +44 7808 096170) for assistance.