Description
Workshop Title: Exploring Appreciate Inquiry
Guest Speaker: Christine Gilkes MBPs - Founder of gluetogether Limited.
Description:
Christine Gilkes will take us through a practical tour of the 5 D Model of Appreciative Inquiry. With applied examples, hints and tips that will help all attendees to explore AI, Christine will help all present to relate and refer to their own skillsets, and hopefully learn some new ways of working as a result.
We've all experienced how draining a conventional approach to change can be, where a problem is identified, followed by a diagnostic focussed on the problem and finally a search for a palatable solution amongst the problems that have been uncovered. This approach not only emphasises and amplifies problems it drains away the energy needed for innovative work and creative thinking.
Appreciative Inquiry is grounded in positive psychology. It starts with a celebration of success, invites conversations about what really matters, makes people more open about what needs to be done, builds energy, strengthens resilience and mobilises change by focusing on the organisation's core strengths and using those strengths to shape the future.
Our gluetogether values are Playful, Maverick, Extraordinary, Energetic and Curious so expect interaction, practical and fun. Why not come with an idea of something you or a client would like to improve and focus on making a small change in your behaviour.
About Christine Gilkes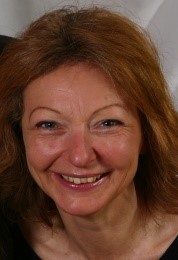 Christine Gilkes MBPs founder of gluetogether limited, boosts performance by developing leaders to be more effective in today's changing environments. She takes the best of what she is continuously learning about human behaviours and makes it simple and achievable for others. Using a wide range of approaches to raise self-awareness, Christine helps people to work out how to adapt and to make the small changes that improve results. She works with large corporations, small businesses and individuals.
Event Details:
The event is supported by both the UK Association for Solution Focused Practice
(www.ukasfp.co.uk) and the Association for Solution
Focused in Organisations (http://sfio.org/). The best hopes for our meeting
is that we continue to develop a network of SF Practitioners and enthusiasts in
our area, and I would be grateful if you would share this invitation with
anyone you think would be interested, copying me for information.

The idea of this event is that anyone who is interested in SFP can meet with
likeminded souls for mutual education, information and the sharing of ideas
and support.

The meeting will be held on Monday 17th July, 2017. Lunch will NOT be provided, nor will refreshments. We will take regular breaks and avail of the cafe facilities next to our meeting room.

We will meet in the Community Hub which is on the Fourth Floor of John Lewis's new department store in Victoria Gate, Leeds. This is a short walk from Leeds Railway and Bus stations, and also has a multi-storey carpark adjacent, though parking there all day is an expensive option. This meeting room is provided free of charge for community projects, hence my request that we use the cafe for refreshments and food.

This meeting will be run at no charge to members of UKASFP and SFiO and as this is our first meeting at this venue, guest will also be welcomed with no charge. We will discuss future meeting arrangements at this meeting once we have experienced this new venue.
There is only space for 24 delegates so please book now to be sure of your place.
Please share this with anyone you know who may be interested.
FAQs
What are my transport/parking options getting to the event?
The venue is a short walk or taxi ride from Leeds Railway Station, Leeds Bus Station and Parking is available onsite in the John Lewis Multi-storey, though this may be an expensive option for all day parking. Cheaper parking is available at Woodhouse Lane multistorey carpark which is a 15 minute walk from the venue.
Where can I contact the organiser with any questions?
Please call me on 07808 096170 if you have any queries.