SFSF Social #3 - 27th June 2015

Saturday, 27 June 2015 from 16:00 to 20:00 (BST)
Event Details
We're back in the upstairs room at the excellent Eten Cafe, and we're proud to announce that once again we will have readings and Q&A sessions with two brilliant authors!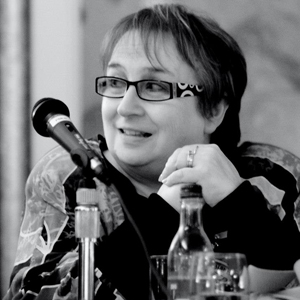 Jacey Bedford is a British writer with a three book deal from DAW. Empire of Dust, a Psi-tech novel came out in 2014. Crossways, its sequel, follows in August 2015 and Winterwood, a historical fantasy, in February 2016. Her short stories have been published on both sides of the Atlantic in anthologies and magazines. She lives on the edge of the Pennine Hills, south of Huddersfield, with her songwriter husband and a long-haired, black German Shepherd (a dog not an actual shepherd from Germany). She used to have children, now she has adults. She's been a librarian, a postmistress, a rag-doll maker and a folk singer with the vocal harmony trio, Artisan. Her claim to fame is that she once sang live on BBC Radio 4 accompanied by the Doctor (Who?) playing spoons. www.jaceybedford.co.uk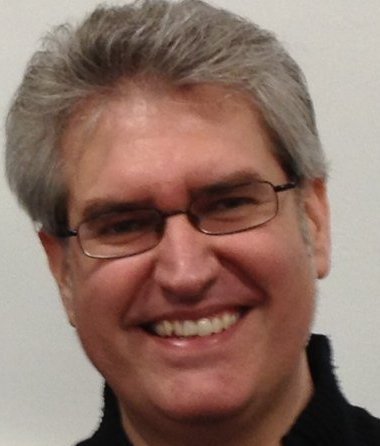 Paul Kane is the award-winning, bestselling author and editor of over fifty books – including the Arrowhead trilogy (gathered together in the sellout Hooded Man omnibus, revolving around a post-apocalyptic version of Robin Hood), The Butterfly Man and Other Stories, Hellbound Hearts and The Mammoth Book of Body Horror. His non-fiction books include The Hellraiser Films and Their Legacy and Voices in the Dark, and his genre journalism has appeared in the likes of SFX, Rue Morgue and DeathRay. He has been a Guest at Alt.Fiction five times, was a Guest at the first SFX Weekender, at Thought Bubble in 2011, Derbyshire Literary Festival and Off the Shelf in 2012, Monster Mash and Event Horizon in 2013, and Edge-Lit in 2014, as well as being a panellist at FantasyCon and the World Fantasy Convention. His work has been optioned and adapted for the big and small screen, including for network US television, plus his latest novels are Lunar (set to be turned into a feature film) and the Y.A. story The Rainbow Man (as P.B. Kane). Forthcoming from him are the collection Monsters and the sequel to RED: Blood RED. He lives in Derbyshire, UK, with his wife Marie O'Regan, his family and a black cat called Mina. Find out more at his site www.shadow-writer.co.uk which has featured Guest Writers such as Stephen King, Neil Gaiman, Charlaine Harris, Dean Koontz and Guillermo del Toro.
There will, once more, be giveaway prizes to be had, and of course a great opportunity to enjoy the company of fellow fans. Please do use the Eventbrite listing to let us know you're coming, and spread the word to anyone who might be interested! We hope to see you there!
When & Where

Eten café
2-4 York St
S1 2ER Sheffield
United Kingdom


Saturday, 27 June 2015 from 16:00 to 20:00 (BST)
Add to my calendar
Organiser
The British Fantasy Society (BFS) and British Science Fiction Association (BSFA).
A new type of evening/pubmeet event that focuses purely on books. Author readings tend to be quite short followed by a Q&A and there is of course, food, drink and booze, too (not included!). In line with the high standards set by the Super Relaxed Fantasy Club (SRFC), we ensure everybody gets an opportunity to introduce themselves, it doesn't matter if you're a bookseller, editor, agent, published author, fledgling author, passionate reader, or veteran reviewer. Everyone is welcome and no one is more important than anyone else. United by a love of the fantastic, the weird, the speculative, the horrific, and the spooky, everyone gets to say 'Hi' and feel part of the gang.
Established in 1971, the British Fantasy Society (BFS) has been a focal point for fans, writers, publishers, artists and everyone and anyone with a love of fantasy or horror in all its forms. Members are part of a society that is run by enthusiasts for enthusiasts, and includes an exclusive BFS Journal 2-3 times a year, a number of special publications and anthologies, and free entry to the annual BFS Short Story competition, as well as access to specialist writing workshops.
The British Science Fiction Association (BSFA) has been established and run by an unofficial national body of readers, authors, booksellers and publishers since 1958 -- many famous authors, critics and editors have been (and still are) members of the BSFA. Committed to putting fans in touch with like-minded people across the country and encouraging new writers of speculative fiction in all its forms, membership includes regular copies of Vector and FOCUS magazines (the latter aimed at writers of all levels) as well as access to 'Orbiters': a variety of online clustered writing groups regularly exchanging work and critiques thereof.
"I love being a part of the BSFA - I've always been a devourer of books and being part of this association has enabled me to explore some great science fiction classics - and classics of the future that I might otherwise have not heard about. I've met some lovely people with an enthusiasm for the genre, made firm friends, and got to meet some of my favourite writers, too! As a writer, I also have to say that FOCUS is the best magazine for writers I've ever come across - and as a member I get that for free. Who wouldn't want to be a part of this?"
This Sheffield variant of the Pubmeets has been created for the BSFA & BFS by Sara Smith, & Steven Poore (collectively, SFSFSocial).