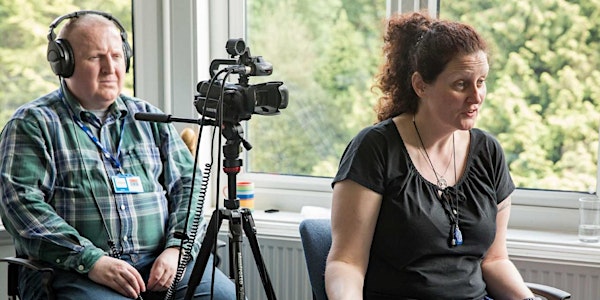 Sgrinio Ffilm 'Combat Stress 100' Film Screening
Sgrinio Ffilm 'Combat Stress 100' Film Screening
About this event
Ymunwch â ni i wylio 'Combat Stress 100' ar-lein – ffilm 60 munud sy'n cyflwyno straeon sydd heb eu hadrodd o'r blaen gan gyn-filwyr sy'n byw â chyflyrrau iechyd meddwl.
Wedi'i chomisiynu i nodi canmlwyddiant Combat Stress yn 2019, gwnaed y ffilm gan wyth cyn-filwr sydd wedi derbyn triniaeth gan yr elusen. Hyfforddwyd hwy i ffilmio a chynnal cyfweliadau gyda chyn-filwyr eraill gan yr elusen hel atgofion Age Exchange.
Bydd sesiwn holi ac ateb byw yn dilyn y ffilm gyda Chyfarwyddwr Artistig Age Exchange David Savill, a'r cyn-filwr Dave Tomkins sy'n ymddangos yn y ffilm.
Byddwch yn ymwybodol: nid yw'r ffilm yn addas ar gyfer plant o dan 16 oed. Mae'n cynnwys iaith gref, ynghyd â disgrifiadau annymunol o frwydro, digwyddiadau yn ymwneud â thrawma, a gwirioneddau byw gyda phroblem iechyd meddwl difrifol.
Cynhelir y digwyddiad hwn drwy gyfrwng y Saesneg, ond mae croeso i chi ofyn cwestiynau yn y Gymraeg yn y sesiwn holi ac ateb ar ddiwedd y ffilm.
------------------------------------------------------------------------------
Join us for an online screening of 'Combat Stress 100' – a 60 minute film capturing the powerful untold stories of military veterans living with mental health conditions.
Commissioned in 2019 to mark the centenary of Combat Stress, the film was made by eight veterans who have received treatment by the charity. They were trained to film and conduct interviews with fellow veterans by the reminiscence charity Age Exchange.
The screening will be followed by a live Q&A session with Age Exchange Artistic Director David Savill and veteran Dave Tomkins who features in the film.
Please be aware: the film is not suitable for those aged under 16. It contains strong language, as well as upsetting descriptions of combat, trauma-related events and the realities of living with a serious mental health issue.
This is an English-language event, but you are welcome to ask questions in Welsh during the Q&A session.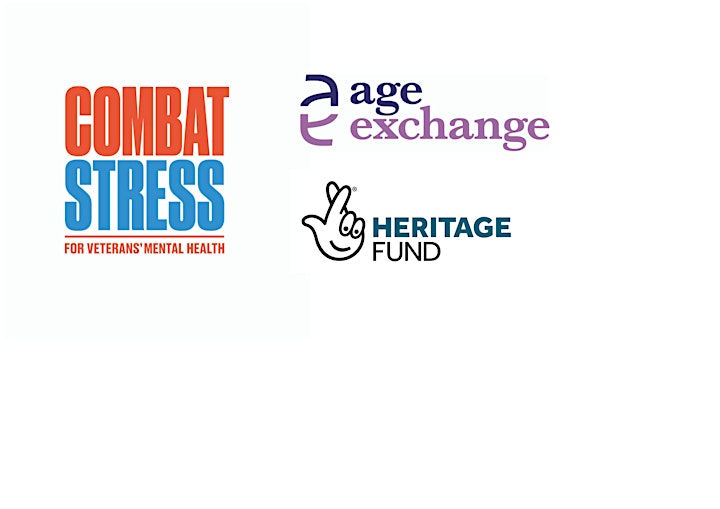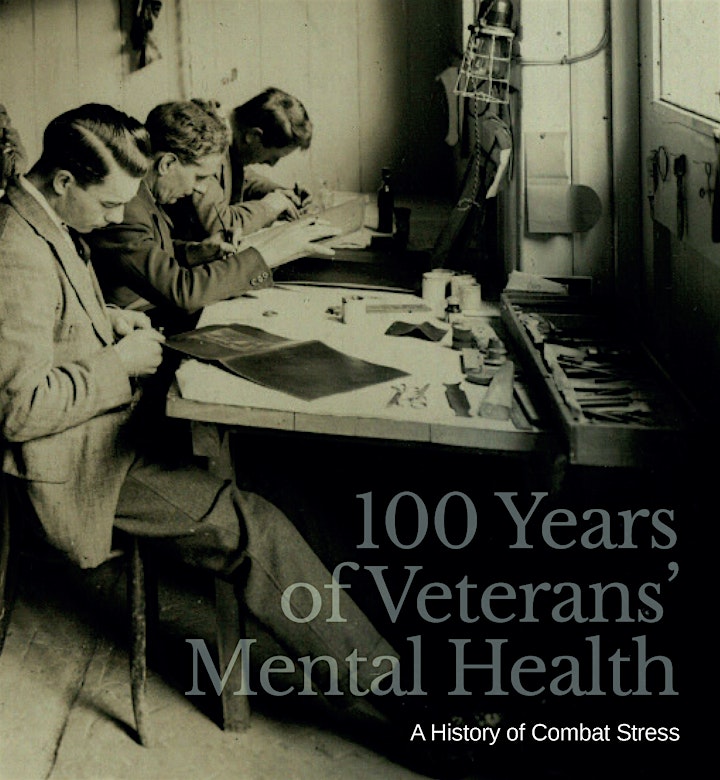 100 Mlynedd o Iechyd Meddwl Cyn-filwyr
I brynu'r llyfr ewch i siop ar-lein Combat Stress: https://combatstress.shop/all/book-100-years-of-veterans-mental-health.html
I nodi hanes 100 mlynedd 'Combat Stress', mae'r llyfr hardd hwn yn talu teyrnged i wasanaeth milwyr ddoe a heddiw a'u gobaith a'u gwytnwch wrth oresgyn trawma rhyfel.
Drwy air a llun mae'n rhoi golwg ddiddorol ar sut y gwnaeth datblygiad triniaeth iechyd meddwl ac ymgyrchoedd codi arian 'Combat Stress' dros y degawdau helpu i wella agweddau cymdeithas tuag at iechyd meddwl milwyr.
Ysgrifennodd yr Hanesydd Dr Rachel Duffett o Brifysgol Caerwysg y llyfr er mwyn nodi canmlwyddiant 'Combat Stress'. Fe'i cyhoeddir gan elusen hel atgofion yn y DU, Age Exchange, ac mae wedi ei ariannu'n rhannol gan Gronfa Treftadaeth y Loteri fel rhan o broject Combat Stress 100.
Mae'r llyfr bwrdd coffi hwn yn 42 tudalen o glasuron hanes du a gwyn, gyda chyffyrddiadau cyfoes lliwgar. Mae'n mesur 20cm x 25cm x 5cm ac wedi ei greu mewn arddull clawr meddal.
--------------------------------------------------------------------------
100 Years of Veterans' Mental Health
To buy the book please visit the Combat Stress shop website: https://combatstress.shop/all/book-100-years-of-veterans-mental-health.html
Charting the 100-year history of Combat Stress, this beautifully presented book honours past and present veterans' service and their hope and resilience to overcome the trauma of war.
Through written word and photographic archives, it gives a fascinating insight into how the development of mental health treatment and Combat Stress' fundraising campaigns over the decades helped to improve society's attitude towards military mental health.
Historian Dr Rachel Duffett from the University of Essex authored this book to commemorate the centenary of Combat Stress. It is published by UK reminiscence charity Age Exchange and part-funded by the National Lottery Heritage Fund as part of the Combat Stress 100 project.
This coffee table style book shows off 42 pages of classic black and white history, with modern day colourful touches. It measures 20cm x 25cm x 5cm and has been created in softback style.
Organiser of Sgrinio Ffilm 'Combat Stress 100' Film Screening