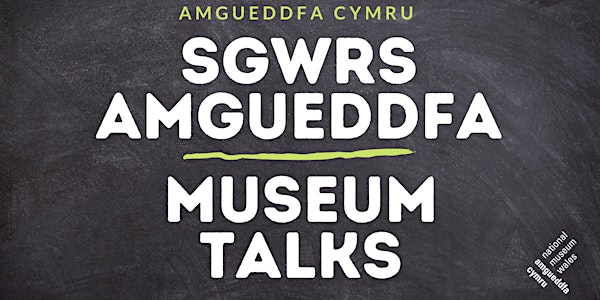 Sgwrs Amgueddfa | Museum Talk : The Sex Lives of Gastropods | English
Bywyd Rhywiol Malwod a Gwlithod | The sex lives of gastropods: selfers, swingers, and piercings
About this event
Mae rhyw yn un o'r prif resymau am esblygiad, fel y sylwodd Darwin a'i gyfoeswyr. Mae'n siapio cyrff ac ymddygiad pob math o rywogaethau, ac yn cyfrannu at fioamrywiaeth y blaned. Mae casgliadau sŵolegol amgueddfeydd yn agor ein llygaid i fyd rhywiol llawer mwy eang na'n un ni fel pobl.
Nid diddordeb gwyrdroëdig yw hyn - mae gwybodaeth am fywydau rhywiol anifeiliaid cyn bwysiced ag unrhyw fath arall o fywydeg. Mae archwilio organau rhyw yn allweddol wrth ddosbarthu ac adnabod llawer o rywogaethau di-asgwrn-cefn. Bydd y sgwrs hon yn dangos pa mor bwysig yw hyn i gasgliadau ac ymchwil Amgueddfa Cymru ar dacsonomeg malwod a gwlithod o'r DU ac Affrica drofannol.
Un peth sy'n gyffredin am hynafiaid yr holl anifeiliaid hyn - mae pob un wedi llwyddo i ddod o hyd i gymar a chenhedlu. Mae hyn yn ddigon cymhleth, gyda phob math o 'frwydro' rhwng y rhywiau, cystadleuaeth rhwng sberm, a gwahanol ffyrdd cudd o ddewis rhwng partneriaid. Mae'r rhan fwyaf o falwod a gwlithod yn ddeurywiaid, ac mae rhai yn gallu newid neu addasu rolau rhywiol, neu, mewn argyfwng, atgenhedlu ar eu pen eu hunain. Maen nhw wedi esblygu pob math o gyfarpar er mwyn gwneud hyn, gan gynnwys 'dartiau serch', sbermatofforau pigog, a chwarennau mwcws arbennig - ac mae pob un o'r rhain i'w gweld yn ein gerddi!
Sylwer: oherwydd natur y sgwrs, nid yw'n addas i unrhyw un dan 18 oed.
Gwybodaeth Pwysig:
Bydd y sgwrs hon yn cael ei chynnal fel gweminar byw ar Zoom. Bydd e-byst gyda dolen i ymuno â'r weminar yn cael eu hanfon i chi 24 awr, 2 awr, a 10 munud cyn y sgwrs. Edrychwch yn eich ffolderi sbam/sbwriel os na allwch weld yr e-byst a chysylltwch â digwyddiadau@amgueddfacymru.ac.uk os oes problem.
Bydd y weminar yn cael ei huwchlwytho i Borth Ar-lein Eventbrite ac ar gael i'w gwylio am 48 awr wedi'r digwyddiad.
Os ydych chi'n prynu llyfrau yn gysylltiedig â'r sgwrs hon, cofiwch y bydd gwerthiant yn dod i ben 10 munud cyn y digwyddiad, ac y bydd pob archeb yn cael ei phostio ar ôl yr amser hwn.
___________________________________________________________________
Sex, like survival, is a major reason for evolution, as Darwin and his contemporaries realised. It shapes the bodies and behaviour of many animal species, and contributes hugely to the biodiversity of planet Earth. Museum zoology collections open a window on a sexual world much wider than our own. Far from being a prurient interest, a knowledge of the sex lives of a group of animals is as important as any aspect of their biology.
Examination of the genitalia is crucial in classifying and identifying many invertebrate species, and is routine in describing those we do not yet know. This talk will show how this matters to Amgueddfa Cymru's own collections and research on the taxonomy of gastropod molluscs (snails and slugs) from the UK and tropical Africa.
The ancestors of all these animals must have successfully overcome the challenges of finding a mate, courtship, and delivering offspring. These are complex enough, but are also entangled with an ancient "battle of the sexes", leading to sperm competition, elaborate stimulatory manipulations, and hidden ways of choosing between partners. Some slugs and snails, among which hermaphrodites are the norm, can change or adopt different sexual roles, or (when all else fails), can reproduce alone. The equipment they have evolved for these purposes includes love darts, thorny spermatophores, prehensile stimulators, and special mucus glands - all of which can be found in an average Welsh garden.
Please note: due to the nature of this talk it will only be suitable for those aged 18+
Important Information:
This Talk will be hosted as a Live Zoom Webinar. Emails containing the link to join the Webinar will be shared with you 24 hours, 2 hours and 10 minutes prior to the talk. Please check your junk/spam email inboxes to ensure you receive the emails and contact events@museumwales.ac.uk if you do not.
The webinar will be uploaded to the Eventbrite Online Event Portal following the event and will be available to watch for 48 hours.
If you are purchasing books in connection with this Talk please be aware that book sales close 10 minutes prior to the talk and all orders will be posted after this time.