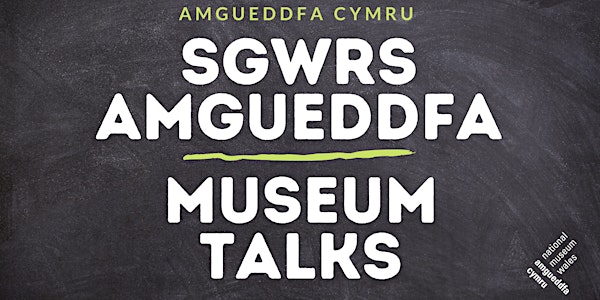 Sgwrs Amgueddfa | Museum Talks: Christmas & New Year Traditions | English
Traddodiadau'r Nadolig a'r Flwyddyn Newydd | Christmas and New Year Traditions
About this event
Mae gan Gymru lond gwlad o draddodiadau yn gysylltiedig â'r Nadolig a'r Calan. Ymunwch â ni i ddysgu mwy am rai o'r arferion hyn, o ganu plygain i hel calennig. Byddwn yn tyrchu i archif a chasgliadau'r Amgueddfa i rannu rhai o uchafbwyntiau'r ŵyl, yn cynnwys danteithion tymhorol, carolau, addurniadau, heb anghofio'r Fari Lwyd!
Bydd y sgwrs hon yn cael ei chynnal fel gweminar byw ar Zoom. Bydd e-byst gyda dolen i ymuno â'r weminar yn cael eu hanfon i chi 24 awr, 2 awr, a 10 munud cyn y sgwrs. Edrychwch yn eich ffolderi sbam/sbwriel os na allwch weld yr e-byst a chysylltwch â digwyddiadau@amgueddfacymru.ac.uk os oes problem. Sylwer bod y Weminar yn ddigwyddiad byw, ac na fydd ar gael ar ôl y digwyddiad.
Os ydych chi'n prynu llyfrau yn gysylltiedig â'r sgwrs hon, cofiwch y bydd gwerthiant yn dod i ben 10 munud cyn y digwyddiad, ac y bydd pob archeb yn cael ei phostio ar ôl yr amser hwn.
-----------------------------------------------------------------------------------------------
There are many traditions associated with Christmas and New Year in Wales. Join us to discover more about these fascinating customs, from Plygain singing, to collecting calennig or New Year's Gifts. We will be delving into the museum's archive and collections, to share some festive highlights, including seasonal delicacies, carols, decorations and of course, the famous Mari Lwyd.
'This Talk will be hosted as a Live Zoom Webinar. Emails containing the link to join the Webinar will be shared with you 24 hours, 2 hours and 10 minutes prior to the talk. Please check your junk/spam email inboxes to ensure you receive the emails and contact events@museumwales.ac.uk if you do not. Please note that the Webinar is a live event and will not be available afterwards.
If you are purchasing books in connection with this Talk please be aware that book sales close 10 minutes prior to the talk and all orders will be posted after this time.