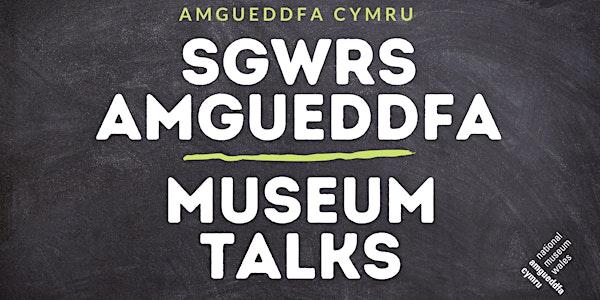 Sgwrs Amgueddfa | Museum Talks: Dinosaurs & Deserts in Wales | English
Deinosoriaid ac Anialdiroedd yng Nghymru | Dinosaurs & Deserts in Wales
About this event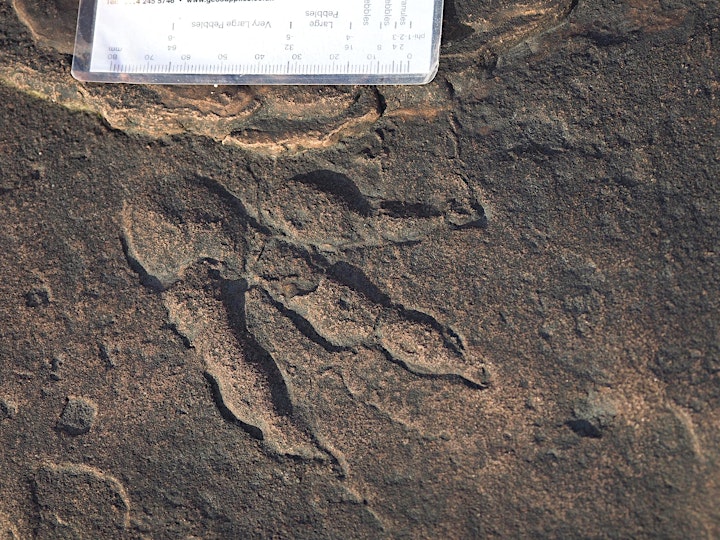 220 miliwn o flynyddoedd yn ôl, roedd Cymru wedi ei gorchuddio ag anialdiroedd, gyda deinosoriaid yn preswylio yma. Mae cerrig Triasig Morgannwg yn diogelu olion traed y deinosoriaid hyn ac ymlusgiaid eraill a gafodd eu gadael ar eu hôl. Wrth i ddeinosoriaid amrywiaethu o'r ffurfiau cynnar hyn roedd hefyd angen iddyn nhw ymgodymu â lefelau môr oedd yn codi, newid hinsawdd, a digwyddiad difodiant enfawr. Mae canfyddiadau diweddar yng Nghymru yn cynnwys ôl troed newydd rhyfeddol o 220 miliwn o flynyddoedd yn ôl, a hefyd sgerbwd deinosor oedd yn bwyta cig o 200 miliwn o flynyddoedd yn ôl. Bydd y sgwrs hon yn darlunio tarddiad y deinosor a'u darganfyddiadau yng Nghymru, gan ganiatáu i ni greu darlun o'r 20 miliwn o flynyddoedd o ddiwedd y Cyfnod Triasig i mewn i'r Cyfnod Jwrasig, pan oedd deinosoriaid yn amrywiaethu.
Bydd y sgwrs hon yn cael ei chynnal drwy gyfrwng Iaith Gyntaf y Curadur: Saesneg
Caiff y digwyddiad hwn ei gyflwyno fel Gweminar Zoom a byddwn yn anfon y ddolen atoch cyn y digwyddiad.
-------------------------------------------------------------------------
220 million years ago, Wales was covered by deserts and inhabited by dinosaurs. The Triassic rocks of Glamorgan preserve the footprints these dinosaurs and other reptiles left behind. As dinosaurs diversified from these early forms they also had to contend with rising sea-levels, climate change, and a major extinction event. Recent finds in Wales include a stunning new footprint from 220 million years ago, and also the skeleton of a meat-eating dinosaur from 200 million years ago. This talk will illustrate the origins of dinosaurs and their discoveries in Wales, allowing us to piece together the story of those important 20 million years from the late Triassic into the Jurassic Period, when dinosaurs were diversifying.
This talk will be delivered in the Curator's First Language: English
This event will be hosted as a Zoom Webinar which will be sent to you shortly before the event.