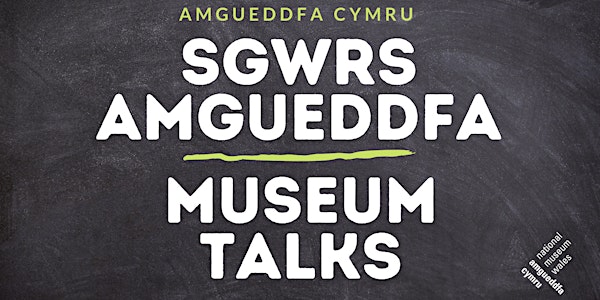 Sgwrs Amgueddfa | Museum Talks: The Story of Jessie Knight | English
Stori Jessie Knight - The Story of Jessie Knight
About this event
Scroll for English
Ym 2021 cafodd casgliad cyffrous o hanes tatŵs ei gaffael gan Amgueddfa Cymru; casgliad o dros 1,000 o ddyluniadau, ffotograffau a gwrthrychau oedd yn berchen i'r artist tatŵ, Jessie Knight. Dewch i ddysgu mwy am y casgliad, a chlywed stori ryfeddol Jessie Knight, artist tatŵs benywaidd cyntaf Prydain.
Cynhelir y sesiwn yma yn Saesneg.
Darperir cyfieithiad Iaith Arwyddion Prydain ar y pryd
Caiff y sgwrs ei recordio ymlaen llaw, gyda sesiwn Cwestiwn ac Ateb fyw gyda'r Curadur i ddilyn.
Bydd y sgwrs hon yn cael ei chynnal fel gweminar byw ar Zoom. Bydd e-byst gyda dolen i ymuno â'r weminar yn cael eu hanfon i chi 24 awr, 2 awr, a 10 munud cyn y sgwrs. Edrychwch yn eich ffolderi sbam/sbwriel os na allwch weld yr e-byst a chysylltwch â digwyddiadau@amgueddfacymru.ac.uk os oes problem. Bydd y weminar yn cael ei huwchlwytho i Borth Ar-lein Eventbrite ac ar gael i'w gwylio am 48 awr wedi'r digwyddiad.
-------------------------------------------------------------------------------------------
In 2021 Amgueddfa Cymru acquired an exciting collection of Welsh Tattoo history, a collection of over one thousand designs, photographs and objects that belonged to the tattoo artist, Jessie Knight. Discover more about this collection, and the fascinating story of Jessie Knight, Britain's first prominent female tattoo artist.
This session will be held in English.
Simultaneous British Sign Language Interpretation will be provided.
The talk will be pre-recorded followed by a live Q&A with the Curator.
This Talk will be hosted as a Live Zoom Webinar. Emails containing the link to join the Webinar will be shared with you 24 hours, 2 hours and 10 minutes prior to the talk. Please check your junk/spam email inboxes to ensure you receive the emails and contact events@museumwales.ac.uk if you do not.
The webinar will be uploaded to the Eventbrite Online Event Portal following the event and will be available to watch for 48 hours.