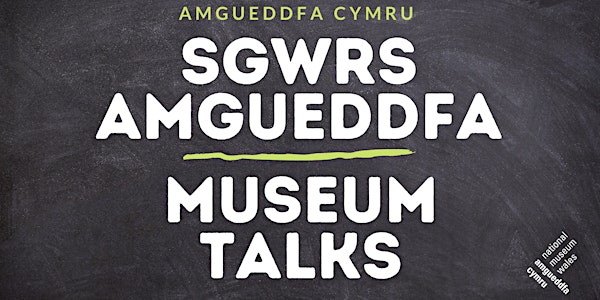 Sgwrs Amgueddfa | Museum Talks: Welsh Love Tokens | English
Arferion Caru Cymraeg | Welsh Love Tokens
About this event
Mae 25 Ionawr yn Ddiwrnod Santes Dwynwen, pan fyddwn yn dathlu nawddsant cariad a chyfeillgarwch. Bydd y sgwrs hon yn edrych ar wrthrychau o'r casgliad a gafodd eu rhoi fel symbolau o gariad – o'r llwy garu i bethau llai amlwg, fel gweiniau gweill a phrennau staes. Roedd y rhain yn symbolau gwerthfawr, ac maent yn adrodd hanesion cudd pobl gyffredin. Trwy gyfrwng y negeseuon a'r addurniadau cain sydd wedi'u cerfio ar y symbolau hyn, gallwn ddysgu mwy am obeithion a dyheadau eu gwneuthurwyr, a chanfod ambell stori garu o'r gorffennol.
Bydd y sgwrs hon yn cael ei chynnal fel gweminar byw ar Zoom. Bydd e-byst gyda dolen i ymuno â'r weminar yn cael eu hanfon i chi 24 awr, 2 awr, a 10 munud cyn y sgwrs. Edrychwch yn eich ffolderi sbam/sbwriel os na allwch weld yr e-byst a chysylltwch â digwyddiadau@amgueddfacymru.ac.uk os oes problem. Sylwer bod y Weminar yn ddigwyddiad byw, ac na fydd ar gael ar ôl y digwyddiad.
Os ydych chi'n prynu llyfrau yn gysylltiedig â'r sgwrs hon, cofiwch y bydd gwerthiant yn dod i ben 10 munud cyn y digwyddiad, ac y bydd pob archeb yn cael ei phostio ar ôl yr amser hwn.
----------------------------------------------------------------------
St Dwynwen's Day is celebrated in Wales on 25 January and commemorates the patron saint of friendship and love. This talk will explore some of the objects in our collection which were given as tokens and symbols of love, from the famous love spoon, to lesser known romantic objects, such as knitting sheaths and staybusks. These tokens were cherished objects of ordinary people, who's stories are so often hidden from history. Through the beautifully carved symbols and motifs of these love tokens, we can learn a little about their hopes and desires and gain a glimpse into their very own love stories.
'This Talk will be hosted as a Live Zoom Webinar. Emails containing the link to join the Webinar will be shared with you 24 hours, 2 hours and 10 minutes prior to the talk. Please check your junk/spam email inboxes to ensure you receive the emails and contact events@museumwales.ac.uk if you do not. Please note that the Webinar is a live event and will not be available afterwards.
If you are purchasing books in connection with this Talk please be aware that book sales close 10 minutes prior to the talk and all orders will be posted after this time.