Gŵyl Fwyd Ddigidol Amgueddfa Cymru 2021 | Amgueddfa Cymru Digital Food Festival 2021
About this event
Tyfwyd gwenith a barlys am y tro cyntaf yng Nghymru bron i 6,000 o flynyddoedd yn ôl, ac mae bara wedi bod yn un o'n prif fwydydd byth ers hynny.
Yn diweddar mae peth o'r grawn cynnar hyn wedi ennill poblogrwydd newydd, ac maent i'w gweld bellach ar silffoedd ein harchfarchnadoedd. Ymunwch â ni i gael golwg ar y rhywogaethau hyn, sut oedden nhw'n cael eu tyfu a'u paratoi, a sut rydyn ni'n eu defnyddio nhw heddiw.
Caiff y sgwrs yma ei gynnal yn Saesneg.
Siaradwyr:
Rupert Dunn (Torth y Tir)
Dr Steve Burrow (Pennaeth Adeiladau Hanesyddol, Amgueddfa Cymru)
Owen Shiers (Rhwydwaith Llafur Ni)
Oes gennych chi gwestiynau ar gyfer ein panel? Danfonwch nhw aton ni o flaen llaw drwy ebostio digwyddiadau@amgueddfacymru.ac.uk
---------------------------------------------
Wheat and barley were first grown in Wales almost 6,000 years ago, and bread has been a staple food ever since.
In recent years some of these early grains have been making a comeback and can now be found on supermarket shelves. Join us for a look at these species, how they were grown, how they were prepared and how we are using them today.
This talk will be delivered in English.
Speakers:
Rupert Dunn (Loaf of the Land)
Dr Steve Burrow (Head of Historic Properties, Amgueddfa Cymru)
Owen Shiers (Llafur Ni Network)
Do you have any questions you'd like to ask the panel? Submit them in advance by emailing events@museumwales.ac.uk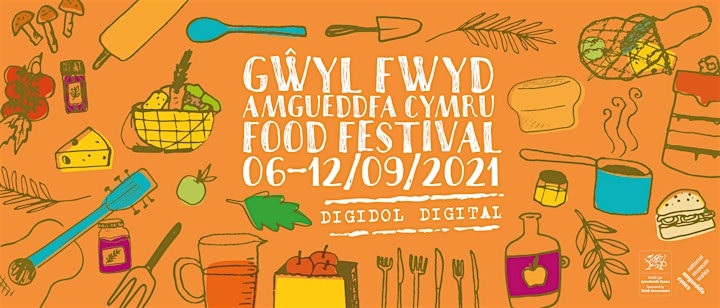 Mae'r digwyddiad hwn yn rhan o Ŵyl Fwyd Ddigidol Amgueddfa Cymru 2021.
Mwynhewch wythnos gyfan o weithdai, sgyrsiau, cerddoriaeth a sesiynau blasu – a'r cyfan o gysur eich cartref. Ymunwch â ni rhwng 6 a 12 Medi ar gyfer dathliad digidol blasus o ogoniant bwyd. Am ragor o wybodaeth ewch i'n gwefan.
--------------------------------
This event is part of the Amgueddfa Cymru Digital Food Festival 2021.
Enjoy a whole week of workshops, talks, music, and taster sessions – all from the comfort of your own home. Join us between 6 and 12 of September for a delicious digital celebration of all things food. For more information, visit our website.  
Organiser of Sgwrs: Grawn Hynafol | Talk: Ancient Grain