Shadow Opera Listening Lab invites you to listen to, explore and discuss the podcast opera 'Veritable Michael' we are currently developing.
About this event
Who are we?
Shadow Opera is an innovative music theatre collective. We search for fresh ways to share stories through music.
2020 saw unprecedented changes in the opera world. Sadly the curtain came down on most live performances but a variety of digital opera projects sprang to life.
We invite you to join us for an informal online event as we share scenes from our current production 'Veritable Michael — a podcast opera' based on the true story of two women who lived, loved and wrote under the pen-name, Michael Field
Whether you're a culture vulture or just a curious soul, all are warmly welcome.
Event hosts: Sophie Goldrick (mezzo/creative producer), Tom Floyd (composer/creative producer) and Lizzie Holmes (soprano).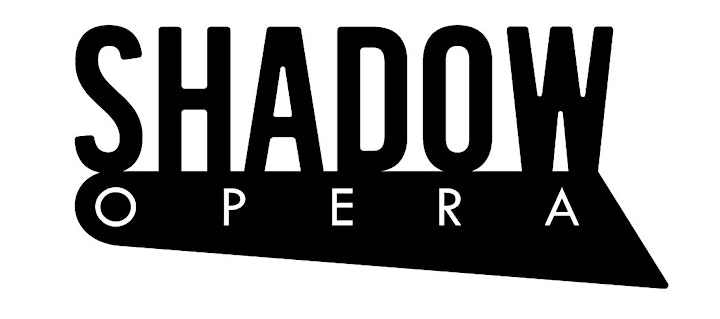 Listening Lab
Our Listening Labs are fun online events where we share work in progress with small audiences, followed by open discussions around the themes explored. It's our chance to hear your thoughts on what we're making, and your chance to...
enjoy a look behind the scenes of an opera in development
learn more about the story of Michael Field
explore the project with the Shadow Opera creative team
participate in group discussions about the story and its modern relevance
socialise with likeminded souls
The session will use Michael Field's story as a jumping off point for exploring the main themes of the piece:
exploring and creating gender
life as a queer artist
making female voices heard
This is a relaxed, book-club-like event so if you can bear a little more screen time, grab your favourite tipple and join us as we dive into the queer world of Michael Field.
Veritable Michael — a podcast opera
Veritable Michael tells the true story of Katherine Bradley and Edith Cooper — two Victorian poets and lovers, who lived and wrote under the pseudonym, Michael Field. This opera combines the journals, poetry and letters of Katherine and Edith with an original score by Tom Floyd, exploring the fantastical, witty and queer world of Michael Field.
Despite early critical success, Michael Field quickly faded into obscurity after the revelation in the press by Robert Browning that Michael was not a man. Opera scenes, sound design and guest interviews combine in this podcast to explore the life and work of Katherine and Edith and their struggle with Victorian patriarchy.