ShAFF Online – Kim Collison, fellrunner, winter Bob Graham record holder
Ally Beaven in conversation with Kim Collison, fellrunner, ultrarunner, winter record holder for the Bob Graham Round.
About this event
Kim Collison's list of fell and trail running achievements is far too long to reproduce here. Multiple GB vests at the World Trail Championships, UK Ultra Trail Running Champion, Lakeland 24 Hour Record holder. In December 2019 he broke the record for the Bob Graham Round in winter, with full support, and in December 2020 he made two unsuccessful attempts at the Steve Parr Round, solo and unsupported. Joining Ally Beaven, Kim will discuss the questions of style, safety and satisfaction that come from taking these contrasting approaches.
Ally Beaven is a Highlands based hill and ultra runner with a zero percent success rate on the Big Rounds in winter. He is also the author of Broken, a book which tells the stories of the remarkable summer of 2020 when race cancellations and travel restrictions led to an avalanche of long distance running records all over the UK.
https://www.v-publishing.co.uk/books/running/running-broken/
------------------------------------------
The talk will be delivered using Zoom. We recommend that you download the app and install it ready. You will be able to join the meeting via a link in your confirmation email.
The event will not cost you anything to attend, but we will request that you pay what you felt it was worth using this PayPal link.
Donations will be shared between the speakers and ShAFF. Thanks in advance.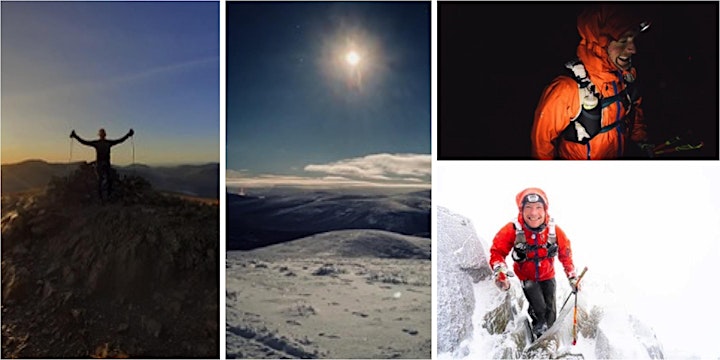 Organiser of ShAFF Online – Kim Collison, fellrunner, winter Bob Graham record holder