Shaggers returns to Edinburgh!
About this event
After a CoViD-enforced hiatus, Shaggers returns to Edinburgh for a one-off special for the fans during the Fringe 2021.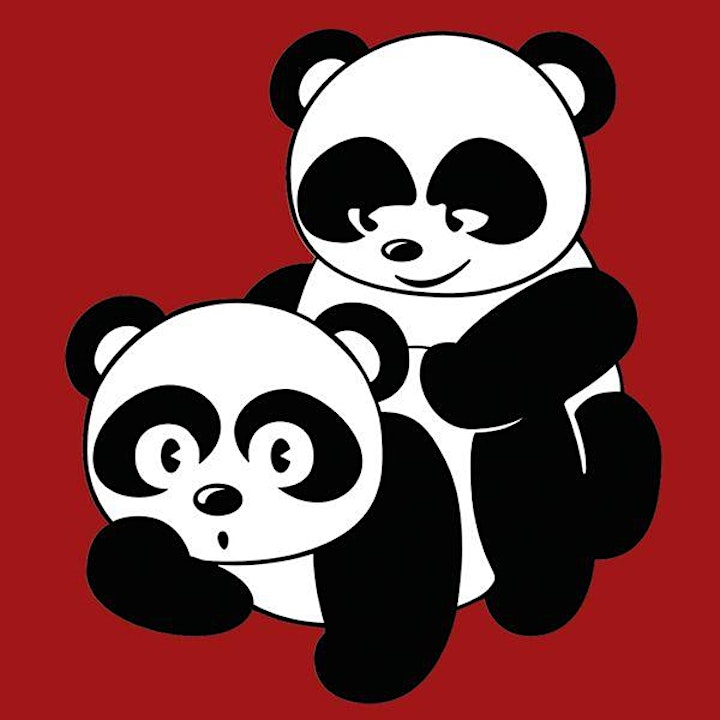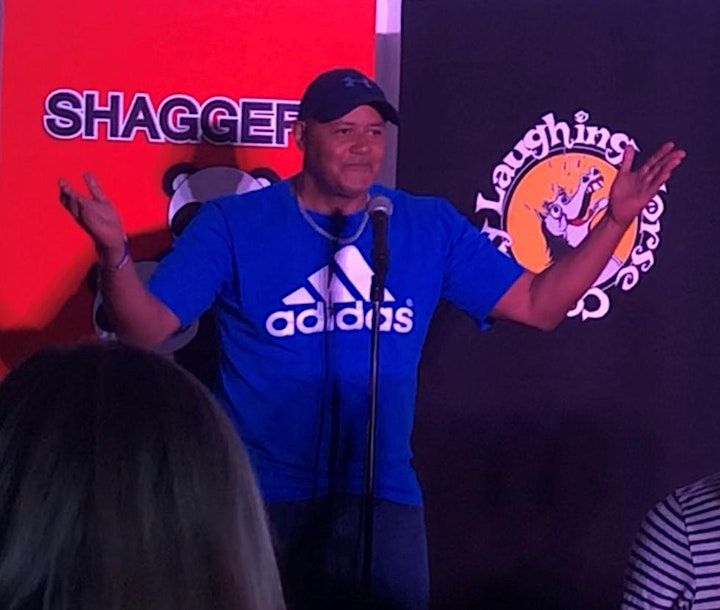 A stand-up comic for more than 15 years, Nik Coppin has performed all over the world and developed an international cult following. He has performed many solo shows at the Edinburgh and Adelaide Fringe Festivals, New Zealand and Melbourne International Comedy Festivals, all over Australia and the inaugural Hollywood Fringe Festival in Los Angeles, all to critical acclaim.
Coppin has made himself a worldwide circuit comedian having performed at most majoy international comedy festivals and venues in many European countries such as Germany, Ireland, Hungary, France, Denmark and Norway. He has also frequented Southeast Asia doing shows in Singapore, Cambodia, Vietnam, Thailand, Hong Kong and The Philippines. His confident, affable and energetic style of comedy is quick to build audience rapport, as he talks about subjects as wide-ranging as human nature, his experiences in The Antipodes, Europe and Asia, his extensive knowledge of wildlife, superheroes, current affairs and his mixed-race up bringing in London. His mother is English and his father is from the Caribbean island of Barbados.
As well as becoming one of the most professional acts on the comedy circuit, his versatility has also made him a much sought after compere. He has the ability to adapt to a multitude of audiences and is skilful, observant and affable enough put them immediately at ease.
Nik Coppin is also the creator, producer and MC of the international and hugely popular hit show 'Shaggers' where comedians of all varieties and sexual orientations are encouraged to talk about their sexual exploits to hilarious effect. A themed stand-up comedy show which has experienced sell-out performances around the globe, also to critical acclaim. A spin-off of this show is the family friendly show 'Huggers', which has become extremely popular and loved at festivals in the UK and Australia and added yet another notch in Coppin's belt having entertained small children.
Review Quotes
"He talks at 100mph and generates an irresistible atmosphere of good old-fashioned fun" - Chortle.co.uk, Edinburgh Fringe Festival 2010 "Fun and amazing" ★★★★ - Melbourne International Comedy Festival 2010
"Could Nik Coppin be any more spectacular? Fast paced, witty, fun and amazing, all without any pretension. The guy you want to be seen at, seen with." (5 stars) - Shaggers show, Melbourne International Comedy Festival 2010 "Amazingly funny stories, wickedly clever insights and a sense of fun that will drag anyone in. Super funny, super fun and charisma up the wazoo, Nik's awesome! ★★★★ 1/2 - Melbourne International Comedy Festival 2009
"A rapid fire non-stop act full of energy. His hour went so quick, his charming smile and easy manner had the audience eating out of his hand and wanting more. Go and see him" ★★★★ 1/2 - Melbourne International Comedy Festival 2006
"My Dad has seen Richard Pryor roll out back in the day, and another relative has told me tales of what it was like to see Lenny Bruce both before anyone knew he was as well as Bruce at his prime. I have always been so jealous of them for that. But now, because of what I saw of Coppin's uber-pro performance in Hollywood, I can brag at them as they have at me!" ★★★★★ - Audience member Chortle post, Hollywood Fringe Festival 2010
"Fast and funny...The audience loved it...Sweetly, wildly hilarious" ★★★★ - Rip It Up, Adelaide Fringe 2014
"Charmingly hilarious host Nik Coppin's comedy was effortless" Rip It Up, Adelaide Fringe 2012
"Nik Coppin's carefree comedy and happy-go-lucky nature are irresistible....His rapid-fire style works no matter what the audience....If this sort of comedy is what Nik means by being honest and open, I hope he keeps it up. I can't wait to learn more about the world from him" - The Pun, Melbourne International Comedy Festival 2012
"Incredibly likeable" - The Advertiser, Adelaide Fringe 2016
"Coppin is clever and manages to captivate the audience at every turn"- heckler.com.au
"The banter is slick and engaging....He goes off on the sort of wild tangents beloved of messers Izzard and Noble...immensely likeable and refreshingly uncynical" - Chortle.co.uk, Edinburgh Fringe 2008