Shake It All About: Who's Doing the Music?

Thursday, 22 March 2012 from 10:00 to 15:45 (GMT)
Event Details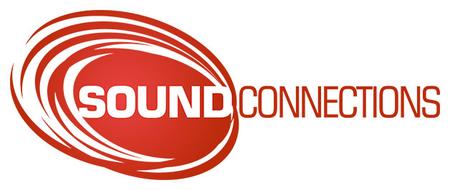 Shake It All About: Who's Doing the Music?
The Role of Parents in their Children's Music-Making
Thursday 22 March 2012: 10am - 4pm
Rich Mix, Venue 2, Bethnal Green Road, E1 6LA


How do parents use music in the home?
Does music making in the home need parents?
Why should Early Years Practitioners care about music-making at home?
How can music-making benefit parents needing more support?

Sound Connections and the London Early Years Music Network (LEYMN) invite you to a day's seminar looking at the role of parents and families in supporting music-making outside of early years settings. The day will give music leaders working with young children and practitioners from early years settings the opportunity to hear a range presentations, discuss topics and network.
Our keynote speech from Linda Bance, nursery nurse, musician, and education consultant for BBC's Cbeebies music programme Zingzillas, will contemplate the mix of different approaches from different sources that makes the world of music making with young children so exciting and vibrant.
Presentations include :
Engaging 'Hard-to-Reach' Parents
Dr Douglas Lonie from Youth Music will share emerging findings from the research they commissioned London Metropolitan University to explore around Engaging 'Hard to Reach' Parents in Early Years Music Making. They have been exploring how to engage parents who don't currently make music with their young children, or those who don't recognise the value of music making with young children.  This work will help funders and practitioners encourage more music making in early years setting and in the home.
The Importance of Creativity in the Early Years 
Ben Sandbrook will present some of the work that Youth Music has been doing over the last few years, exploring the importance of creativity in the early years, and bringing together early years music expertise from across England to identify some of the common 'ingredients' for putting together early years music making experiences and to share early years music practice. He'll also give a whistle stop tour of some of the free online learning resources that various organisations have published recently and that Youth Music are looking for your help to test and evaluate. These cover topics such as child-led practice, nurturing children's ideas, culture and creativity outdoors, producing resource packs, and CPD for early years music. 
A Case Study:  A Children's Centre approach to engaging with parents.
The Ann Tayler Children's Centre in Hackney have spent the last 12 months exploring different approaches to engaging local parents and families in their music making sessions. Find out more about these different techniques and what worked.
Lunch and refreshments provided!
Feedback from delegates from our last seminar 'Knees Bent, Arms Stretched, Ra, Ra Ra'

"A very stimulating day, it was clear from discussion with other practitioners that this was of great value, enabling them to revitalise their perspectives, approach and enthusiasm for their work. Carry on!"
"There are lots of different aspects to this topic. A day isn't long enough!"
"I'll take away more confidence to carry on with what I am doing, add new resources, songs and share practice. Thank you for this fantastic day. So much support and ideas, a great balance."
To download our full booking Terms and Conditions please click here
When & Where

Rich Mix
35-47 Bethnal Green Road
E1 6L City of London
United Kingdom


Thursday, 22 March 2012 from 10:00 to 15:45 (GMT)
Add to my calendar
Shake It All About: Who's Doing the Music?