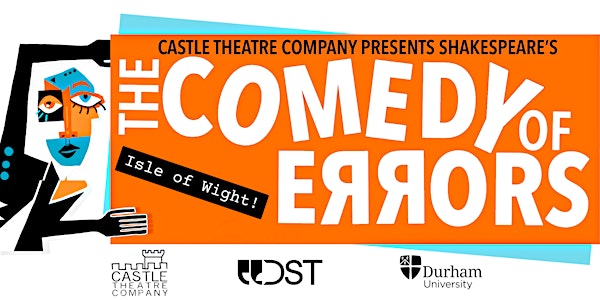 Shakespeare in the Garden: 'The Comedy of Errors'
Location
Ningwood Manor
Station Road
Ningwood
PO30 4NJ
United Kingdom
Bring a picnic and enjoy a hilarious afternoon of riotous Shakespearean fun for all ages with Durham University's Castle Theatre Company!
About this event
Durham University's Castle Theatre Company presents one of Shakespeare's most hilarious comedies: The Comedy of Errors. Combining the farcical dilemmas of mistaken identity with the desperate search for love, this glorious play explores the blissful, chaotic and hysterical reunion of a long-lost family.
Antipholus of Syracuse embarks on a journey alongside her right-hand man and trusted companion Dromio. However, both Antipholus and Dromio have identical long-lost twins that live in Ephesus, and, with neither twin-set knowing that the other exists, hilarious accidents ensue. The servants start working for the wrong masters, Antipholus of Syracuse runs into some risky business with Antipholus of Ephesus' husband, and eventually the townspeople grow suspicious - will the twins be able to reunite before they are declared mad?
For over three decades, Castle Theatre Company has taken its annual summer Shakespeare tour around the south of England and the USA, performing classic comedies on the lawns of stately homes, gardens and abbeys. Renowned for its high standard of performance, Castle Theatre Company promises fantastic entertainment for audiences of all ages.
Doors open from 5pm, bring chairs, picnic rugs, and picnics!
There is very limited parking at the Manor House so we would recommend parking safely on Station Road.
In the event of bad weather, we will contact you with an indoor venue alternative a short distance from the garden!