Description
INSPIRATIONAL LEADERS WORKSHOP -
UNIQUE PREVIEW OPPORTUNITY AT A VERY SPECIAL PRICE!
Only 2 days left for you to reserve your place on this innovative and highly interactive workshop that combines the laser sharp precision of Harrison Assessment, cutting edge coaching techniques and the inspirational psychological insights of the world's greatest dramatic poet.
You will enact the ways in which the unpromising young Prince of Wales in Shakespeare's Henry IV plays succeeds in becoming, against all the odds, the great national hero Henry V - successful, loved and admired.
Simultaneously, you will explore and enact your own specific leadership potential, as revealed by the uniquely personal analysis you will receive after completing the Harrison Assessment questionnaire and undertaking the coaching session included in your course package.

This dual approach, combining Shakespeare's timeless wisdom with the most advanced contemporary behaviourall assessment, will enable you to observe and understand your own paradoxical strengths.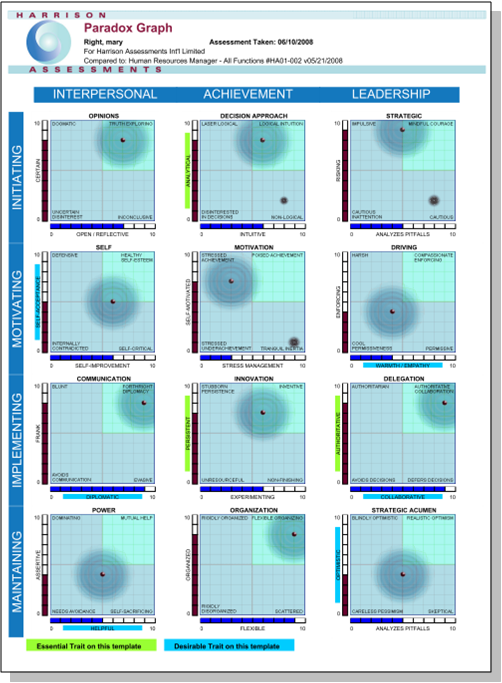 You will gain new confidence in the power of your own behaviours, and demonstrate the authenticity and integrity that so many of today's leaders lack. Above all, you will see precisely how you personally can inspire others to share your vision and inspire them to collaborate enthusiastically and imaginatively with your projects.
Who is this workshop for?
Talented individuals or anyone transitioning into a leadership role who wants to fulfil their potential to perform consistently at the highest levels.

Emerging business leaders who have a strong desire to pursue their leadership transformation journey.

Aspiring leaders willing to work honestly with their own 'stuff' in order to move beyond current limitations. and become successful.

Adventurous souls who are happy to learn from Shakespeare - the world's greatest psychologist
Participating in this workshop will enable you to:
Gain clearer understanding of your leadership capabilities.

Access hitherto unknown strengths that are essential to you becoming a competent leader.

Discover how to inspire and persuade your colleagues to value and trust you as a leader.

Understand how to avoid the common pitfalls that cause leaders to fail.
What Participants Say About This Workshop
- Michael Wright, Director of Membership and Communications :Bond, Uk network for organisations working in international development.
"Shakespeare and Leadership was a fascinating journey into myself and my leadership behaviours! Packed full of insight and practical value. I've come away with a new understanding of the way that I work with others and how I can bring the most value to my leadership role".
"The two components - Shakespeare and Harrison Assessments - were meant for each other. With the awareness of self being almost more powerful than the perfection of the self" .
- Alistair French, Partner, Brahams, Dutt, Badrick, French, BDBF, LLP Employment Law
"I've never seen literature employed to lift the lid and explore what makes a good leader and I was initially an intrigued skeptic".
" I've never attended a course so energising, enlightening and thoughtfully constructed and effectively delivered".
" It's a hidden gem in the crowded field of 'personality workshops.' Everyone has something to learn from the subtle synthesis of 21st Century insight into human behaviour and extracts from plays written long ago".
Package:
This preview workshop is being offered at a heavily discounted price and ncludes lunch, refreshments throughout the day, one pre-workshop coaching session and Harrison Paradox Report and Leadership Overview Report.
As soon as you book your place we will send you the link to complete the assessment questionnaire.
(NB. the full fee when the workshop is launched in 2018 will be in the region of £500)
Workshop Facilitators
Peter Brennan – Shakespeare specialist, Literature tutor – City Lit, Holborn. 22 years as Head of English in leading academic schools. 11 years running bespoke workshops. Peter has been rated as outstanding on four occasions by CitiLit !
'Brennan is a passionate, exciting teacher and I can't recommend his courses highly enough.' – Daily Mail
Wendy Kettle – Founder of Wendy Kettle Coaching. Expert in moonshots – enabling clients to achieve ambitious, life-changing goals.
Mary Attzs – Owner of Jamili Development Associates Ltd. A highly experienced HR Consultant, with expertise to help businesses develop and implement bespoke solutions to attract, develop and retain talent.
CALL NOW IF YOU NEED FURTHER INFORMATION!!