Description
Summer is still here, and Croydon is still the greenest borough in London, so there is an abundance of outside spaces to enjoy around our bustling town centre.
We guarantee that all those coming along to our lean, green social event will leave feeling refreshed, re-energised, and ready to take on the tumultuous month of September!
What you need to know:
Date: Wednesday, 30th August 2017
Time: 5pm – 8pm
Location: StartUp Croydon, Weatherill House Business Centre, New South Quarter, 23 Whitestone Way, Croydon CR0 4WF (Google Map Link)
Theme: The Clean, Green, Croydon Machine
Guest speakers include:
Feyley Barnham, Business Development Manager at StartUp Croydon on Bees and the Ultimate Buzziness Community
How does StartUp Croydon compare to one of the most successful insect communities on the planet?
Dr Natalia Yakovleva, Senior Lecturer in International Business Strategy, Programme Director for BSc (Hon) International Business Management (London Campus) on Sustainable Development Goals
George Abraham, President of Net Impact London Professional Chapter which re-launched in 2016. We'll hear from one of the worlds largest networks of Social Problem solvers on How to Make a Positive Impact on the World.
What about CleanTech we hear you ask? We're currently sourcing a speaker within this field to share their knowledge on how Tech is helping shape the future of our planet! Details to come!
What can you expect?
Vegan Buffet • Summer Drinks • Netwalking • Conversation Games • Guest Speakers • Lots and Lots of Fun!
Shaking Hands members and guests will arrive at StartUp Croydon's fantastic venue, a two-minute walk from Wandle Park Tram Stop, where you can expect light refreshments and nibbles before taking your comfy seats to hear from our incredible guest speakers!
Sound good so far? Now imagine a gorgeous, succulent vegan spread, with bucks fizz in biodegradeable cups, indoor presentations and outdoor networking. We're sure this event will leave anyone that is unable to make it green with envy.
Naturally, in true Shaking Hands style, attendees can expect some awesome networking opportunities. The idea for this event, conceived by Wild In The City and Shaking Hands in 2016, is Netwalking, where our members and guests can enjoy a midsummer stroll around one of Croydon's biggest recreational regeneration projects – Wandle Park.
Not to be missed – Grab your tickets here! Early bird guest tickets available before August 20th.
This Shaking Hands Social is Sponsored By: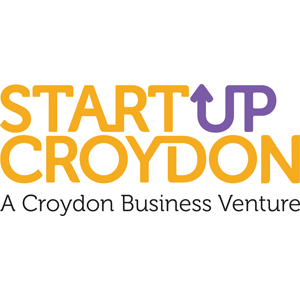 About us

Shaking Hands Interactive Partnership is the home of small-medium enterprises (SMEs) in Croydon. We are a partnership for small medium business owners and decision makers to communicate, collaborate, and shape the future of good business in Croydon.
Our Partnership Informs, Smartens and Grows businesses in and around Croydon through weekly newsletters, professional events calendar, local discounts, introductions, two monthly Shaking Hands events and more.
Our mission is to connect 10,000 SMEs together in South London by 2020.
Anyone wishing to learn more about Shaking Hands, and what we do in Croydon aside from wacky events, feel free to get in touch with via:
Email: events@shakinghands.co.uk
Twitter: @CroydonSHIP
Facebook: @CroydonSHIP
LinkedIn: Laurence Grant and Robert O'Sullivan
Website: Shaking Hands Interactive Partnership