Description
"The Greatest Wealth is Health"
In 2016, 137 million working days were lost from illness and injury. Do you know how your team manages their work/life balance?

The biggest driver for success in your business, is you! This event will look at strengthening the mental/physical health of you and your team, ensuring the drivers of your business are able to deliver your vision effectively.
Date: Wednesday 28th March
Time: 5.30 - 9.00pm
Location: Oxygen Freejumping, Croydon Colonnades
Through engaging multiple partners within the Health & Well-Being industry, we'll be discovering the power of a healthy mind and how it relates to unleashing you and your teams full potential.
So Here's What To Expect
Hear from:
MYPT, an award winning Personal Trainer Gym located in St Georges walk, speaking on "How to acheive BIG results from small changes".
Remarcable Design, an interior design company that focuses on creating productive environments that promote well-being.
Headline: Marc Powell, Paralympian & Strategic Relationships Executive - Innovation & Commercial Relationships at RNIB.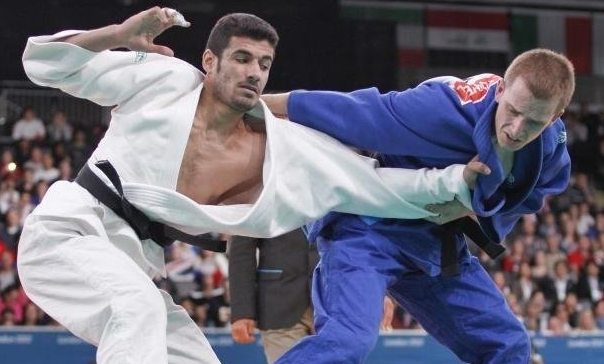 Former Visually Impaired Paralympic Judo player who competed at London 2012, Marc is now an Executive at the Royal National Institute of Blind People (RNIB), the UK's leading charity supporting blind and partially sighted people. Marc aims to promote Visual Impairment in a positive and trendy way, inspiring and entertaining people along the way. Inspirational speaker and passionate about diversity & inclusion.

Spoil yourself at the Stands by:
Urban Smoothie Bikes - Take your health by the handlebars and climb aboard this brand new eccentric way to blend your own healthy smoothies. "Excercise bikes with blenders!?" You don't want to miss this.
MYPT Thearapy - Pamper yourself with prestigious taster massages from skilled MYPT Therapists trained in a wide array of different fields.
Forever Living - H3Uk will be offering weight management and nutritional information with delicious samples for you to taste. Hardika, an expert of 16 years in her field will be offering you Thai massage tasters to ease your shoulder, back and neck tension.
Jaspers - Stop off at the 'Snack Shack', the healthy alternative to the conventional vending machine and fill yourself up on delcious food from their impressive buffet spread (found in both the business and family zones).


Explaining The Zones
Shaking up the status quo again, we're happy to announce, we're going 'Family Friendly'!

In our Family Zone, parents and children can relax and enjoy the spoils of the trampoline adventure ground with accompanying members and guests.

Timings include:
5.30-5.50pm - Guest Arrival
5.50-6.00pm - Get Ready to Bounce!
6.00-7.00pm - FREE Hour of Bouncing!
7.00pm - Finger Buffet Opens
7.15-8.00pm - Guests & Family Can Bounce Together!
8.15pm - The Family Zone Closes
Our Business Zone is for Guests & SHIP Members to Network and enjoy the amazing view of the grounds.

Timings include:
5.30-6.00pm - Member & Guest Arrival
6.00pm - Warm Welcome
6.10-6.45pm - Guest Speakers Take The Stage
6.45-6.50pm - Prize Draw!
6.50-7.00pm - Group Stretch led by MYPT
7.00-7.15pm - Tour The Grounds of Oxygen & Bear Grylls Fitness Zone

7.15-8.00pm - Guests & Family Can Bounce Together!
8.15-9.00pm - Extended Networking, Card Swapping & Stand Engagement
Get the information you need and bounce your business into a productive future, with amazing guest speakers, fun interactive stands and exciting prize give aways!
We'll see you on the trampolines!
---
***
Shaking Hands events are designed for Business Owners and Decision Makers only. Unfortunately, this does mean we have to take a strict policy on product resellers.
***
---


About us
Shaking Hands Interactive Partnership is the home of small-medium enterprises (SMEs) in Croydon. We are a partnership for small-medium business owners and decision makers to communicate, collaborate, and shape the future of good business in Croydon.
Our Partnership Informs, Smartens and Grows businesses in and around Croydon through weekly newsletters, professional events calendar, local discounts, introductions, two monthly Shaking Hands events and more.
Our mission is to connect 10,000 SMEs together in South London by 2020.
Anyone wishing to learn more about Shaking Hands, and what we do in Croydon aside from wacky events, feel free to get in touch with via:
Email: events@shakinghands.co.uk
Twitter: @CroydonSHIP
Facebook: @CroydonSHIP
LinkedIn: Laurence Grant and Robert O'Sullivan
Website: Shaking Hands Interactive Partnership