Description
"You're a product of your environment. Surround yourself with the best."
The sun is out and as usual the Shaking Hands Crew are taking the charge, outside!
With the support of Start Up Croydon, this month's social will be a celebration of Croydon's Carbon Footprint; how far we've come; and how much we still have left to conquer.
Together with EarthWatch, we'll be exploring one of Croydon's most popular green spaces, Wandle Park. Led by the world-renowned environmental charity, we'll be netwalking, while discussing the importance of nature in sustainable cities.
We'll be hearing how 'Graphene', a concrete packing the power of nanotechnology, is set to change the world of construction. This revolutionary new concrete has hit national headlines, and is being branded 'green concrete', rendering conventional concrete a thing of the past.
The Sustainable Business Partnerships team will be offering tips to help various organisations reduce their costs by improving their resource efficiency, and how the ERDF fund offers grants and supports SMEs to do so.
Ludoquist, Croydon's favourite board game café, will be providing fun, interactive, enviromentally-themed games to keep the evening and conversations flowing.
As with all Shaking Hands events, there will be a plentiful buffet of delicious food, provided by Croydon's very own Jaspers Catering.
Our newest team member Colin, will be showing off his nationally ranked mixology skills – ensuring the drinks are shaken – not stirred, will tend our bar, sponsored by Start Up Croydon.
Need to knows:
Time: 5.00-8.30pm
Date: Wednesday, 30th of May
Location: StartUp Croydon, Weatherill House Business Centre
New South Quarter, 23 Whitestone Way, Croydon, CR0 4WF (Google Map)
Guest Speakers:
EarthWatch - An interactive, one-of-a-kind netwalking experience at Wandle Park.
Sustainable Business Partnerships - Top tips to reduce costs by improving resource efficiency.
Start-Up Croydon - Celebrate Britain's Unique Culture with Picnics and Beer!
Dimitar Dimov - How Graphene will literally, re-shape the construction industry as we know it today
Sponsored by: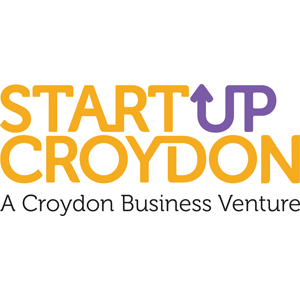 Parking/Transport:
Local Parking at Argos 3 hours free - 2 Minute walk from Start up Croydon.
PC world/Curry's parking, no restrictions - 5 minute walk from Start up Croydon.
Why not get a Wimbledon tram down to Wandle Park tram stop - 1 Minute walk from Start up Croydon. This tram can be caught from Sandilands - Lebannon Road - East Croydon - George Street - Church Street tram stops.
---
***
Shaking Hands events are designed for Business Owners and Decision Makers only. Unfortunately, this does mean we have to take a strict policy on product resellers.
***
---


About us
Shaking Hands Interactive Partnership is the home of small-medium enterprises (SMEs) in Croydon. We are a partnership for small-medium business owners and decision makers to communicate, collaborate, and shape the future of good business in Croydon.
Our Partnership Informs, Smartens and Grows businesses in and around Croydon through weekly newsletters, professional events calendar, local discounts, introductions, two monthly Shaking Hands events and more.
Our mission is to connect 10,000 SMEs together in South London by 2020.
Anyone wishing to learn more about Shaking Hands, and what we do in Croydon aside from wacky events, feel free to get in touch with via:
Email: events@shakinghands.co.uk
Twitter: @CroydonSHIP
Facebook: @CroydonSHIP
LinkedIn: Laurence Grant and Robert O'Sullivan
Website: Shaking Hands Interactive Partnership