Description
Shaking Hands - Vehicle & Transport Social @ Diamond Distribution
At this year's Vehicle and Transport Social, Shaking Hands members and guests will feast their eyes on a real spectacle of transportation!
With Diamond Distribution sponsoring and hosting us from 6pm onwards in their expansive vehicle yard, there will be plenty of space to showcase vehicle and transport delights from Tesla's to Helicopters.
Cool summer drinks will be served by our SHIP Mixologist throughout the event. Not to mention fun interactive stands, stellar crowds to network with, and the perfect excuse to catch some hot summer rays outside.
Our Vehicle Parade Includes:
Chequers - giving us a taste of Old vs New by bringing their classic Marina, Twizy and Chequers Clio.
ICUK - bringing the power with their Alfa Romeo 4c Supercar, voted 'The Most Beautiful Concept Car of The Year'.
Inspired Homes - presenting the McLaren, the pioneer of Carbon Fiber.
Newham Honda - Bringing an example of beautiful Japanese craftmanship, design and speed.
Croydon Fire Brigade - showcasing their i3, as well as one of their latest additions to their fire fighting fleet.
Agenda:
6 - 6.30: Guest Arrival
6.30 - 7: Light Networking with Food & Drinks
7 - 7.15: Guest Speakers
7.15 - 8.15: Car Parade & Interaction
8.15 - 9: Final Card Swapping & Conversation Round-Off's
With Special Thanks to our Sponsor: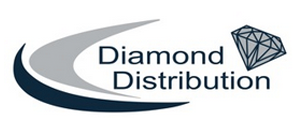 'Diamond Distribution Ltd ("DDL") are the Croydon member for Palletways UK offering a "one stop shop" for all your transport and distribution needs.
Whether it's a single quarter pallet to Manchester or a full load to Switzerland. DDL can service your requirements.'
Is this your industry? If you want to see your name up in lights, contact the crew and help us deliver this event as a sponsor: events@shakinghands.co.uk


---
***
Shaking Hands events are designed for Business Owners and Decision Makers only. Unfortunately, this does mean we have to take a strict policy on product resellers.
***
---


About us
Shaking Hands Interactive Partnership is the home of small-medium enterprises (SMEs) in Croydon. We are a partnership for small-medium business owners and decision makers to communicate, collaborate, and shape the future of good business in Croydon.
Our Partnership Informs, Smartens and Grows businesses in and around Croydon through weekly newsletters, professional events calendar, local discounts, introductions, two monthly Shaking Hands events and more.
Our mission is to connect 10,000 SMEs together in South London by 2020.
Anyone wishing to learn more about Shaking Hands, and what we do in Croydon aside from wacky events, feel free to get in touch with via:
Email: events@shakinghands.co.uk
Twitter: @CroydonSHIP
Facebook: @CroydonSHIP
LinkedIn: Laurence Grant and Robert O'Sullivan
Website: Shaking Hands Interactive Partnership