Description


Shaking Hands Speed Networking @ Business Xchange Hub
• Lunch • B2B Networking • Extraordinary Prizes

Our Meet the Members event offers existing Shaking Hands members the opportunity to get to know one another, talk collaboration, and develop long-term business relationships to benefit the future small-medium community in Croydon.


With 30+ attendees, a sponsored prize draw and a delicious lunch in one of Croydon's newest central hubs, it's the perfect midday breather to restart a productive afternoon.
Time: 11.30am - 1pm
Location: The Business Xchange Hub

Agenda:
11.30 - 11.45 : SH Members, Guest & Business Xchange Hub Residents Arrive
11.45 - 11.50 : A few words from our Sponsor, The Business Xchange Hub
11.50 - 12.40 : Speed Networking
12.40 : Lunch is Served!
12.40 - 13.00 : Extended Networking, Card Swapping and Conversation Round-offs

How does the Speed Networking format work?
On a seat-by-seat rotation, all attendees will have the opportunity to sit opposite fellow Shaking Hands members, and guests, learn about one another's businesses and talk about challenges, opportunities, and potential collaborative projects.
Lunch Menu:
Vegetarian
- Beetroot, Feta and Honey Bon Bons
- Nachos, Guacomole, Salsa, Sour Cream Cheese
- Veg Dim Sum
Meat
- Chinese Sticky Ribs
- Pulled Pork Sliders
- Beef Ale Pies
Fish
- Calamari with Rocket , Lemon & Tartare Sauce
- Smoked Salmon & Cream Cheese Bagels
Vegan
- Sweet Potato & Falafel Bites
- Potato Skins & Dips with Vegan Cheese
- Sweet Potato Fries
Desserts
- Mini Lemon Tarts
- Mini Choc Fudge Brownies
With Special Thanks to our Sponsor: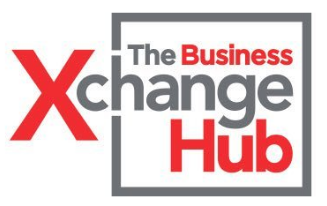 "The Business Xchange Hub Croydon offers stylish, flexible co-working and serviced office space along with meeting and event rooms accommodating up to 300 delegates."
Located just a 3-minute walk from East Croydon Rail and tram station, between Boxpark and the site of the new Westfield shopping development.
***Shaking Hands events are designed for Business Owners and Decision Makers only. Unfortunately, this does mean we have to take a strict policy on product resellers.***
About us
Shaking Hands Interactive Partnership is the home of small-medium enterprises (SMEs) in Croydon. We are a partnership for small-medium business owners and decision makers to communicate, collaborate, and shape the future of good business in Croydon.
Our Partnership Informs, Smartens and Grows businesses in and around Croydon through weekly newsletters, professional events calendar, local discounts, introductions, two monthly Shaking Hands events and more.
Our mission is to connect 10,000 SMEs together in South London by 2020.
Anyone wishing to learn more about Shaking Hands, and what we do in Croydon aside from wacky events, feel free to get in touch with via:
Email: events@shakinghands.co.uk
Twitter: @CroydonSHIP
Facebook: @CroydonSHIP
LinkedIn: Laurence Grant and Robert O'Sullivan
Website: Shaking Hands Interactive Partnership