OPEN DAY, FACTORY SHOP SALE. ENTRY BY TICKETS ONLY.
About this event
Although covid restrictions have been loosened - we have decided to run the open day sale along simalar lines as last year which had very favourable feedback from our customers
We have invccreased the number of people who can come in the shop - but we would still appreciate if everyone uses common sence, does not visit if they arefeeling ill and wears a fscemask
There are bookable time slot for a maximum of 12 people in the shop.
Tickets for entry are limited to two per household. This is the fairest and safest way for us to operate. We will be keeping the gallery separate from the factory shop, and the gallery will admit customers on a first come first served basis.
Please wear a mask and sanitise your hands on arrival.
Please Arrive no more than 10 minutes before your time slot.
Only ticket holders will be admitted to the factory shop.
Please have a look at the map of the workshop. Once your half hour slot is up, you will be asked to leave the workshop and make your way around past the furnace to the till.
Please support us in making this a safe event for everyone.
If anything else changes and we can't run the event , we will offer a full refund.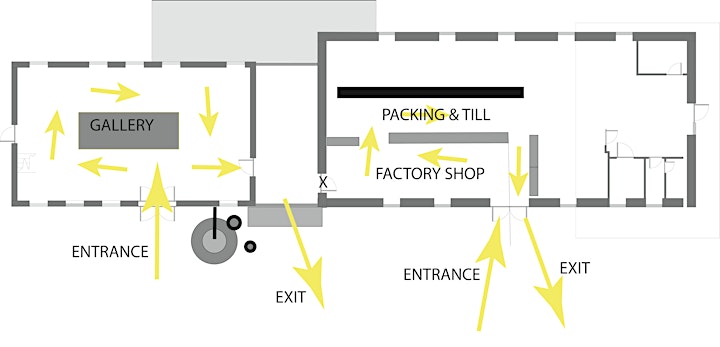 When you book your tickets, we will send you full instructions. The tickets are being provided on a first come, first served basis in half hour slots from 11:00 - 17.00 on Sunday 5th December. If you are unable to attend, please cancel your ticket through this website.
We unfortunately will not be providing our customary glass of wine or nibbles - Sorry - but you can buy the glass to drink out of when you get home
If you have any queries, please email sales@shakspeareglass.co.uk