Description
Join us for a magical day that will connect you to earth and spirit, and nourish your soul.
Emerge yourself into a world of drumming, ceremony, shamanic journeying, sound healing, gong baths, dancing and chanting.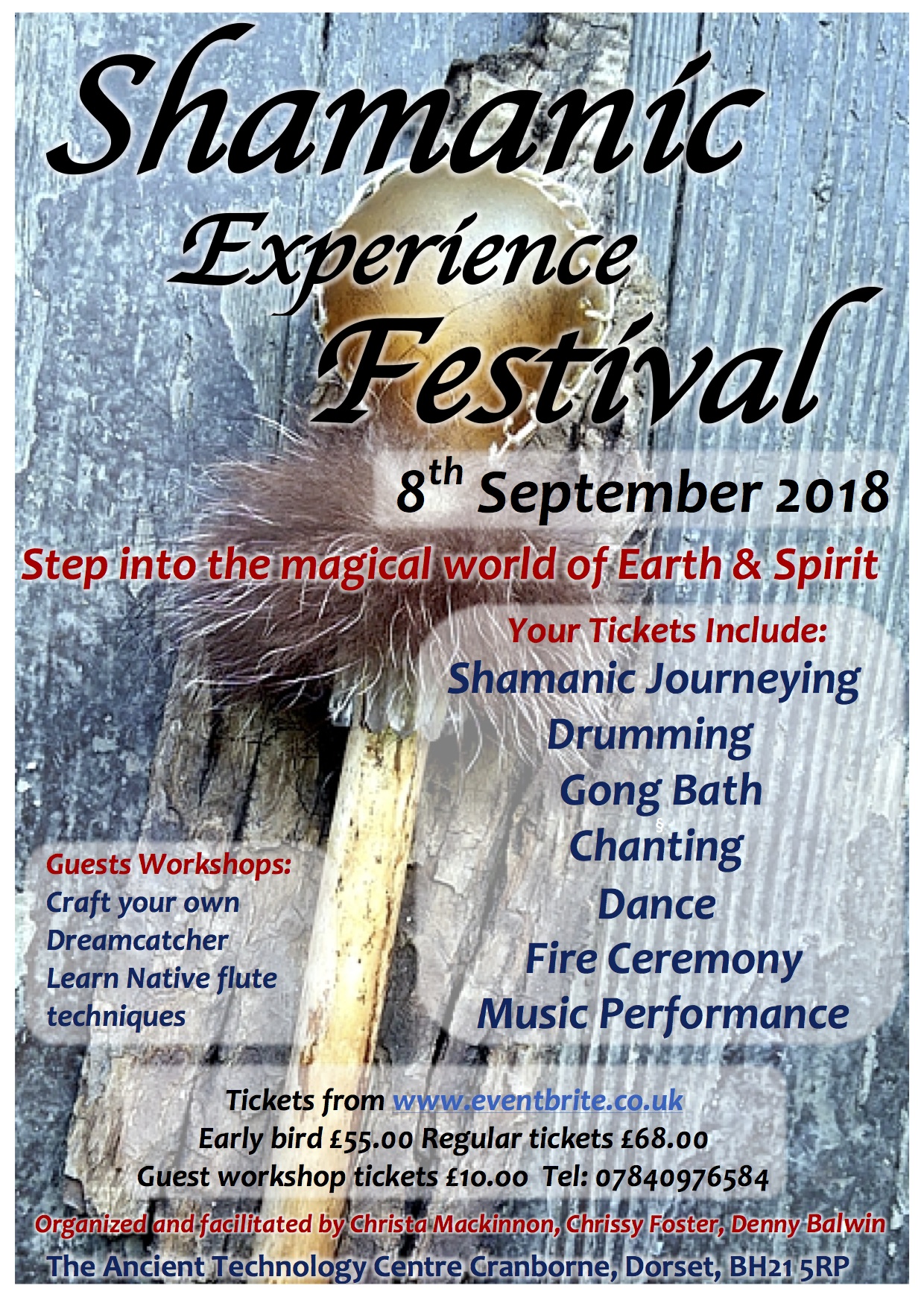 Programme
Held within the beautifully earthy grounds of the Ancient Technology Centre, the shamanic experience event runs a full programme, which your ticket entitles you to attend.
11am Opening Ceremony

11.30am Drumming Circle

12.30pm Intro to Shamanism / Experience a Shamanic Journey

2.45pm Gong Bath / Sound Healing

4.15pm Performance: The Lost Tribe of the Teacup Turtles

5.45pm Shamanic Dance Journey & fire ceremony preparation

8pm Shamanic Fire Ceremony

8.45pm Drumming & Chanting

9.30pm Go Wild: Dance, Drumming & Gong Bath

10.30pm Closing Ceremony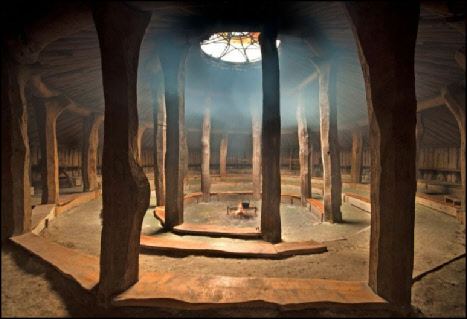 The Earth Roundhouse at the Ancient Technology Centre
Guest workshops

We have some guest workshops, which wil lbe charged seperately. Please purchase an additional ticket of £10.00 as shown in the 'ticket' section.
Craft a Dreamcatcher with Moss Klaczak from Kindheart Crafts and Healing

Learn how to play Native American Flute with Cloudsong (Steve Highhawk)

There will also be some stalls on site.
Organisers and facilitators
Christa Mackinnon Shamanista, shamanic teacher, psycholgist & workshop facilitator extraordinaire. Christa apprenticed to indigenous shamans in various parts of the world and teaches about shamanism internationally. She is the author of three books about shamanism, including "Shamanism: Awaken and Develop the Shamanic Force Within" (Hay House) and "Shamanism in Therapeutic Prcactice" (Jessica Kingsley).
Chrissy Foster singer, songwriter, drummer, hang player and all-round creative sound-healiing shamanista. Chrissy co-founded and facilitates Drumba, a Dorset community drum circle group, leads three choirs, and is the singer, songwriter and musician for in the band 'The Lost Tribe of the Tea Cup Turtles'.
Denny Baldwin is deeply connected to earth and rhythm, and the healing power of the drum. She is a percussionist with the 'Lost Tribe of the Tea Cup Turtles' and co-founder of 'Drumba - Drumming for the Brain' rhythm sessions. Under Denny's facilitation Drumba uses drums and chants that promote well-being for the mind and body of people in residential and day care and holds 'Drumming for fun' community circles in Dorchester.
Cloudsong - Steve Highhawk Native American Flute performer and teacher, hang playing sound healer
Saly Free Gong, bowls and sound scape magician (SoundsfortheSoul)
Moss Klaczok Shamanic craftswoman (Kindheartcrafthealing)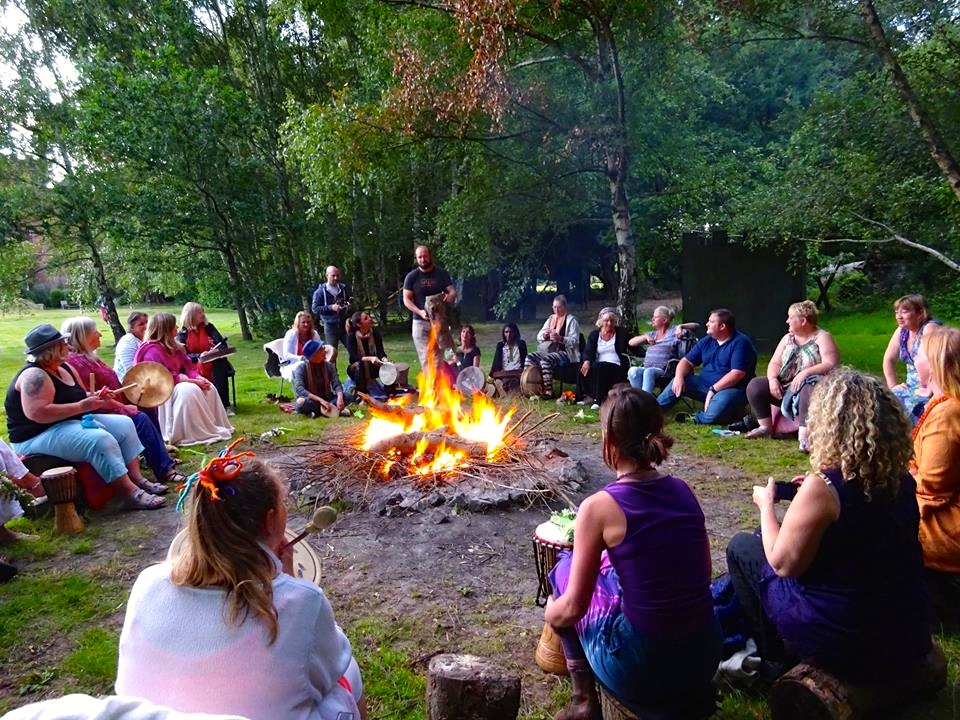 Fire Ceremony with Christa
Other bits you might want to know
The Ancient Technology Centre is a lovely site in nature, featuring the earth roundhouse and a Long house. There is space to 'hang out' around fires, chat, play and enjoy nature.

We provide drums and rattles, but if you have your own, please bring them with you.

Food can be bought at the event

We will have stalls, exciting crafts and smaller workshops alongside the main programme

Car parking is provided between 10am and 10.30pm. No parking over night.

There are campsites and B&B's near by.

The Shamanic Events Festival is for adults only. We can not accommodate children or pets.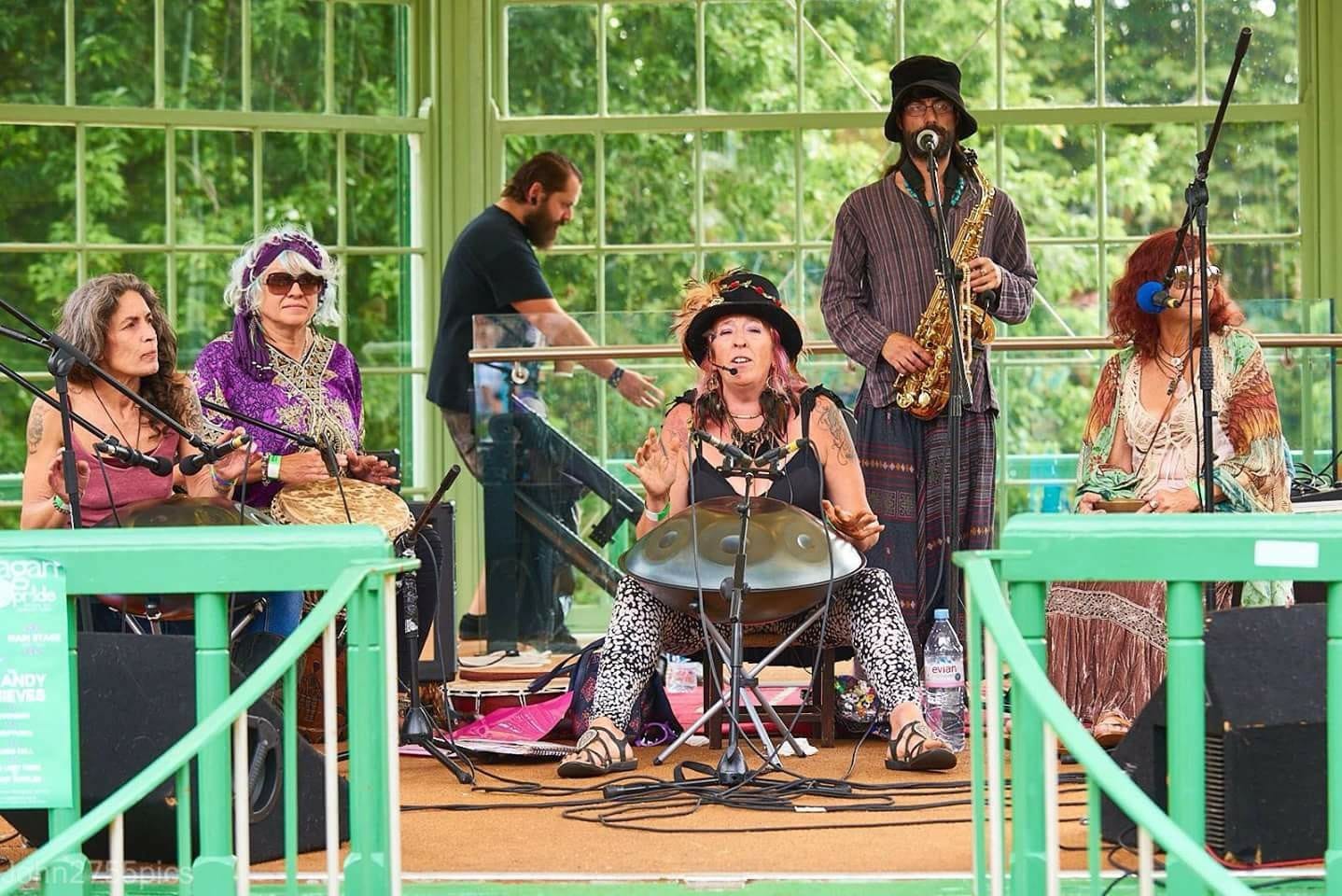 The Lost Tribe of the Teacup Turtles with Chrissy & Denny


This wil lbe an intimate festival. We have limited capacity.
So please book early if you want to join us. We will not sell tickets at the entrance.


It will be agreat day. We are looking forward to spending it with you!