Event Information
Location
SE18 6EY
The Yoga Space London
Norton House, Duke of Wellington Ave
London
SE18 6EY
United Kingdom
Shamanic Sound Healing Journey ~ Rahanni Celestial Healing infused.
About this event
Hi beautiful souls ♡
We would like to invite you to our Shamanic Sound Healing Journey on Friday 18th February 6-8pm @ The Yoga Space London. A beautiful studio space overlooking the river Thames.
We will guide you on a journey of Sound & healing frequencies and deep into yourself, to experience healing, relaxation, reset and rebalance on all levels.
Sound Journeys are inner journeys guided by numerous sounds, all with different frequencies and vibrations - each resonating with different parts of the body and energetic field. These frequencies can bring you out of your mind and into your body and lead you into a state of total relaxation, where healing and connection to a higher consciousness can take place.
We use a variety of healing sounds and instruments such as Tibetan & Crystal Bowls, Gongs, Shamanic Drums & Flutes, Handpan, Harps, Didgeridoo, Chimes, plus voice & Icaros (Healing Medicine songs) which we share with the intention of sending you love and healing and to support you in releasing all that no longer serves.
We are Shamanic practitioners and love to incorporate Shamanic traditions into our Sound Journeys, as well as sealing you in a Rahanni Celestial healing bubble of Love to keep you safe, protected and to experience deeper healing and renewal ♡
Sound is vibration and it's healing power really is magical and infinite. You are a being of sound and in a constant state of vibration, and the healing tones that we will use penetrate every cell of the body, working to bring your mind, body and soul into harmonious alignment - leaving you feeling calm, grounded and in balance.
Some more benefits of sound healing include:
• Relaxation of the body and mind
• Clearing of energetic and physical blockages
• Calms the mind of negative thoughts
• Relaxes the nervous system
• Re balances the left and ride brain
• Releases of any negative emotions and past traumas
• Offers the opportunity to focus our attention inwards
• Lowers blood pressure
• Improves sleep
• Allows us to enter a deep state of Meditation
Plus much more!
Every one of our Sound journeys are different and we like to work with the current energies at the time for optimal healing.
This will be a few days before the Full Moon in Leo to release what no longer serves and tap into this powerful energy 🌕 we will offer you the opportunity to write down what you wish to release and invite in in it's place, and we will offer your releases to the fire in a ceremony 🔥
Please bring with you a blanket and pillow to keep yourself cosy ~ Yoga mats and extra blankets will be provided but please feel free to bring your own :)
**Parking is available at the Royal Arsenal hotel - Beefeater (90p for up to 4 hours) and is just a peaceful few minutes walk to the studio**
Please be aware that Sat Navs may try and take you elsewhere! It is best to head to the Royal Arsenal Hotel car park to avoid any confusion ~ Postcode is SE18 6BG then put in the studio postcode from there - Walk towards the flats by the river and you can cut through to the studio.
The event will be located in the upstairs studio ~ Aka 'The Light Room'.
We like to incorporate smells such as incense and natural scented sprays into our Sound journeys to enhance the experience and cleanse your energy ~ So please let us know if you are sensitive to smells when you make your booking :)
We will also be offering snacks & refreshments when your healing journey is complete to help you to reground - and are here to answer any questions and assist you with any emotions that may have surfaced during your journey - We are here for you and we love you!
We really hope to see you then and look forward to welcoming you!
So much Love
♡♡♡
**PLEASE NOTE** Tickets are non refundable, however you can offer your space to someone in need! 💛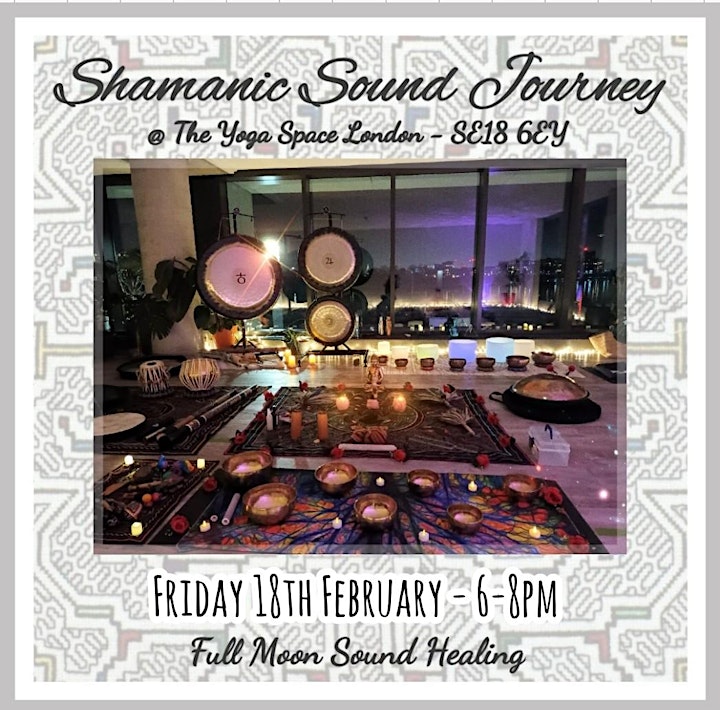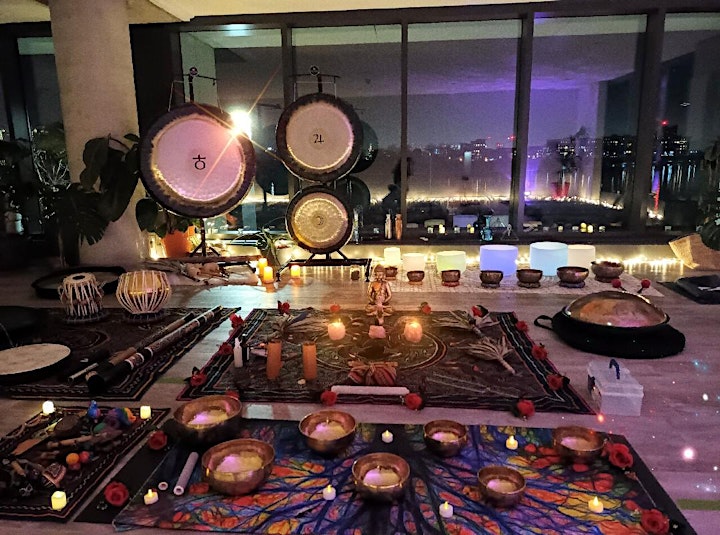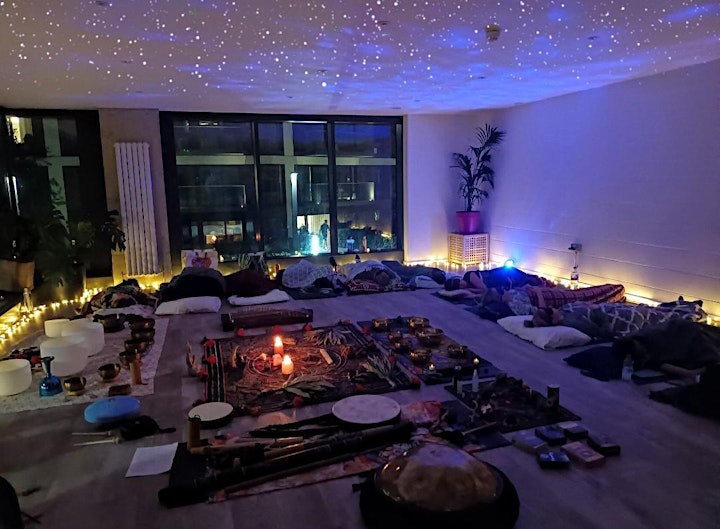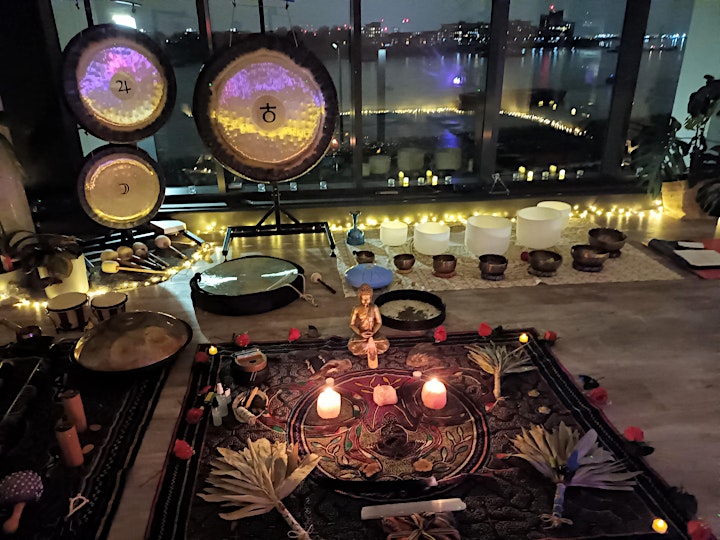 Date and time
Location
SE18 6EY
The Yoga Space London
Norton House, Duke of Wellington Ave
London
SE18 6EY
United Kingdom
Refund policy