About this Event
Yoga is more than just a physical exercise it is a means to reintegrate the body, mind and soul. At our retreat we will guide you through a holistic daily practice helping you to further experience the benefits of yoga, in addition to asanas this will include meditation, mantras and breathing techniques. We will provide the perfect environment for you to find a balance between exercise and relaxation, healthy diet and indulgence, true experience and comfort.
We offer:
2 teachers in every class (hands-on assistance)
Personal yoga coaching
Photo and video recordings
Certification
indoor- and outdoor classes
Saltwater pool
transport from and to the airport
1x daily shuttle service to Palma or the beach
5* Spa treatment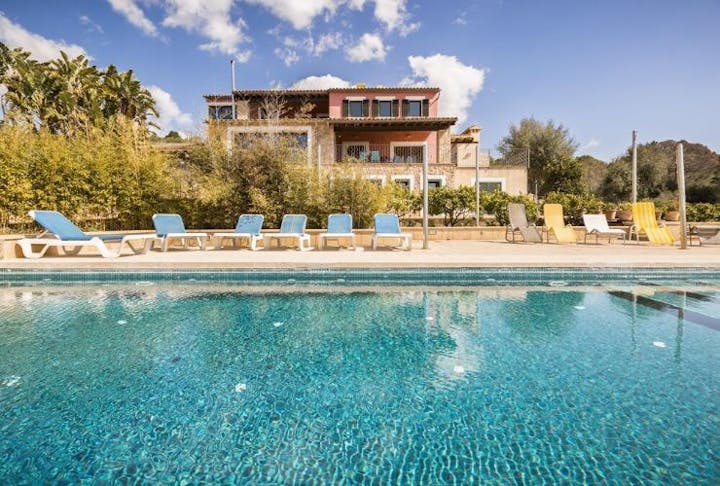 Situated in the beautiful countryside of Mallorca this stunning Finca offers incredible views of the lush green descent from the island's interior to the ocean. Mirroring the landscape, the Finca itself rests amongst olive, lemon, orange and pomegranate trees. The Finca has a homely feel, whilst being incredibly spacious and comfortable. The guest rooms overlook and have direct access to the salt-water infinity pool and gardens where you can relax between the morning and evening yoga classes.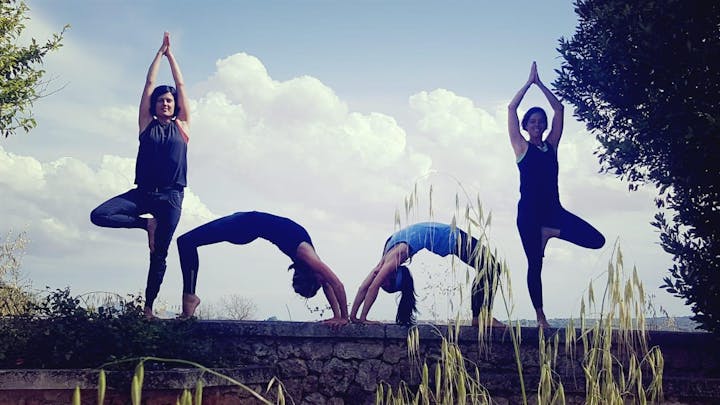 The Yoga
Vinyasa flow, dynamic hatha and yin yoga classes will be taught by two passionate yoga teachers eager to provide a rich and unique experience. We speak English, German and Spanish, however classes will be taught in English.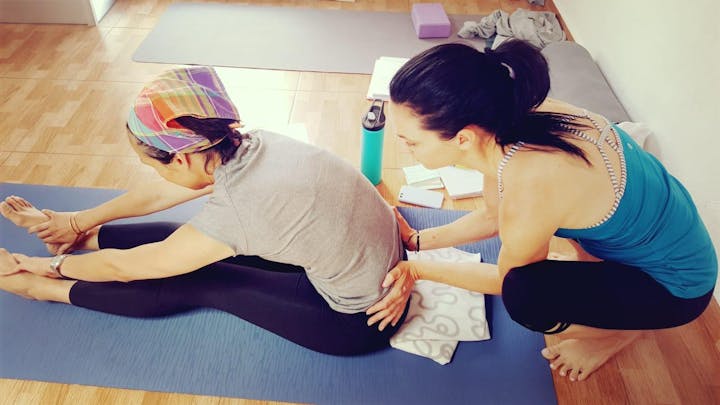 Option for Private Yoga Coaching
To get the best out for your experience with us you can book personal yoga coaching during the retreat where we holistically address your needs and help you to progress on your unique journey.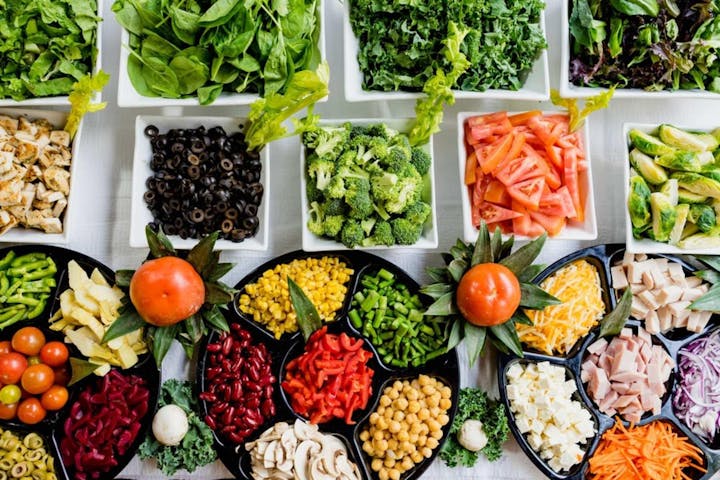 Healthy kitchen
A healthy diet is an important part of being a yogi – we offer freshly made organic meals using locally sourced fruit and vegetables. We will start the day with a healthy and rich breakfast to give you energy for the whole day. In the evening we will serve a delicious and nourishing dinner on the terrace where you can enjoy the sunset over the peaceful landscape. Throughout the day water and fruit can be enjoyed at any time and a snack will be provided mid-afternoon. There is also the option to order a light lunch.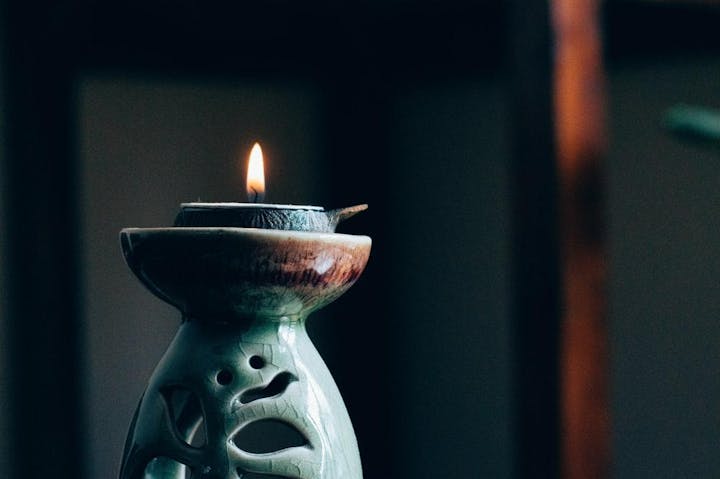 Spa treatments
Our 5* beautician will be happy to provide a wonderful relaxing massage, facial or other beauty treatments using only organic products for an additional cost