Description
ABOUT THIS MONTHS FEATURED EXPERT SPEAKERS:


Neil Martin - The Natural Juice Junkie

Having achieved a miraculous transformation in his own health, Neil Martin (a.k.a. Natural Juice Junkie) is recognised as a leading authority on personal transformation.
Neil's journey to reclaiming his own destiny started when he was severely obese, addicted, taking multiple prescription medications and getting out of breath doing simple day to day things like running a bath for his children. Now, over 5.5 stone lighter and a drug free ultra marathon runner and triathlete, Neil is dedicated to helping others take control of their own health.
Neil has over 20 years international business experience and a vast wealth of knowledge about information technology, sales and marketing which has enabled him to launch multiple startups, including an online business that received over 1 million visits in the first 18 months.
Neil is a multi-award winning, in-demand professional speaker who can regularly be found sharing his story and strategies to help inspire others at seminars and events throughout the UK and internationally. With his Natural Juice Junkie website having been ranked as the #1 Food Blog in the UK, Neil has regularly been asked to share the stage with celebrities such as Jamie Oliver and Raymond Blanc.
Neil has been featured by various media including the BBC, the Huffington Post, national magazines and even a feature length documentary.
Rahat Ahmed - Life Coach and Motivational Speaker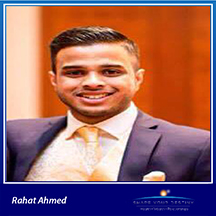 Rahat Ahmed is the founder of Know Your Power. His vision is to create a world where people do work that they are passionate about. He believes that everyone has a unique gift that they need to share with the world before they pass on and it is up to him to help these people how to transition into doing work that they love.



Steffie Martin - Life Coach coaching
women to grow their self-confidence after they experienced any forms of abuse.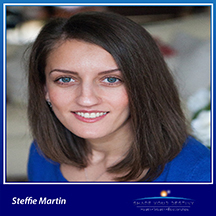 "I am passionate about working with women to grow their self-confidence after they experienced any forms of abuse. There are many forms of abuse, some harder to recognise than others. Psychological abuse for example, starts before the domestic violence happens, however many women don't know that they are being abused.
I am committed to raising awareness on the different forms of abuse and the fact that abuse doesn't happen only in couples. It can happen between siblings, work colleagues, school colleagues, parents and their children, strangers and so on. To protect themselves, people must recognise that they are being abused in the first place.
I am doing talks in secondary schools and Sixth Form on what abuse is, communication, behaviour and confidence. One of the most important parts for me is to make the talks fun, engaging and simple so that the students listen and understand.
Growing up, I experienced different forms of abuse myself. Firstly in my own family where for a few years verbal abuse, emotional abuse and domestic violence were the norm. I also experienced bullying from school colleagues and teachers and I had my fare share of bad relationships!
My mission is to help women realise that they deserve to live a happy life. Being confident and believing in myself allows me to create a new perspective for my clients. It allows me to engage, encourage and empower them to learn to live with their experiences and create an amazing life. Just like I did myself!"
Shumaila Mahmood - Transformational Coach, with a mission to ignite the real you!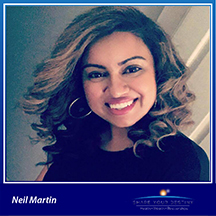 Shumaila is a bundle of energy who inspires others to love their lives. She believes life is a scared gift that should never be taken for granted. She transforms the lives of others so they no longer wish for a change but actually experience that change.
Dwayne Jack - Motivational speaker and creator of Road Light

Dwayne Jack was neglected and violently abused as a child. He started taking drugs and alcohol to numb his childhood pain. This led to him being placed into the care of the local authority. From foster care to children homes, in and out of crack houses from the age of thirteen. From petty theft to violent crimes, gunshot wounds, knife attacks and near death experiences. In and out of prison for almost 18 years, Dwayne spent ten consecutive Christmas's in prison, it became the norm to eat with a plastic knife and fork. By the grace of God he survived through many of his life's struggles and adversities.
Now changing lives with a burning desire to use his life story with his wisdom and insights to bring a deeper understanding to humanity. Empowering the lives of those that are in prison or struggling with addictions of any kind. Enable individuals to discover their true authentic self and start living a conscious life and creating a new personality-reality on a whole new frequency.
Daniel Chard -

professional magician / motivational speaker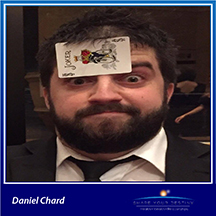 He spent years following the traditional path, now lives life on his own terms. Daniels unique experience has given him a unique insight into social skills, psychology and how overcoming fear can literally change your life. The honest truth from a professional liar


---




Shape your Destiny is the UK's leading personal and business educational community!
Each month we host the opportunity for you to hear from some of the UK's hottest personal and business development speakers, bringing inspiration and a great place to connect, learn and grow alongside like minded individuals with a passion for self improvement.
We aim to provide a supportive and loving peer group where everyone is welcome, all the entertainment of a highly energetic and fun environment, whilst educating on some of the core principles and tools that can lead to substantial growth and dramatic improvements in your health,wealth and relationships if applied.

As part of the community we also offer the attendees the opportunity to speak through our wildcard system, this is a fantastic opportunity to be in proximity of speakers at the very top of their game but also share the stage with them.
Learn from expert speakers sharing the strategies that can be used make improvements in every aspect of your life, we have health experts, business experts, mindset experts and relationship at experts at many of our events.
Network and connect with people who share similar thinking and are passionate about personal and business development. Many of our attendees have formed business partnerships and longstanding friendships.
Grow in a fun and energetic environment where you are supported through gentle accountability on your goals and outcomes.

* (Wildcard speakers will also receive a 20% discount off all Shape your Destiny speaker workshops)