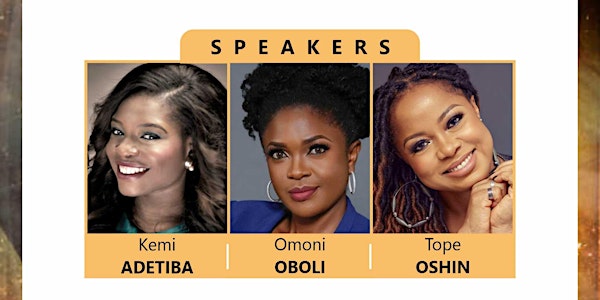 Shaping the Conversation: Decolonising Film with Nigerian Women Filmmakers
Screen Worlds presents: a discussion with filmmakers Kemi Adetiba, Omoni Oboli and Tope Oshin, exploring how women are reinventing Nollywood
About this event
African women filmmakers are continuously making powerful statements through their creative efforts in film and television. These statements are remarkably changing film narratives and drawing global attention to the film industries in Nigeria and Africa at large. However, these women and their films are excluded from global film and screen studies programmes. At this virtual roundtable with three prestigious filmmakers, Kemi Adetiba, Omoni Oboli and Tope Oshin, we will discuss how women are dismantling historic barriers to filmmaking, crafting on-screen stories and shaping academic narratives about Nollywood, Africa's largest film industry. The Zoom link will be circulated to registrants before the event.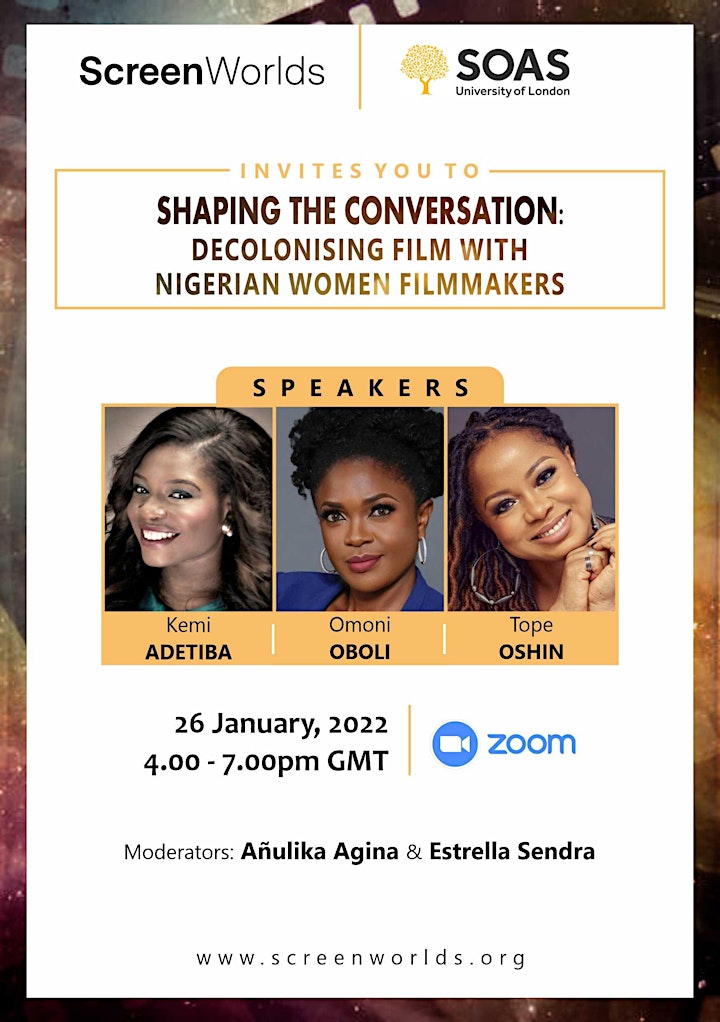 Multiple award-winning storytellers, Kemi Adetiba, Omoni Oboli and Tope Oshin bring extraordinary talent and diligence to their work. Kemi is the first to create an original Netflix series, The Return of the King (2021) after the phenomenal success of King of Boys (2018). Omoni is the Nollywood voice for women in politics, directing Love is War (2019) after Wives on Strike: The Revolution (2017), in addition to being a highly sought-after actor. Tope is the first to pay a film-length tribute to Nigeria's most prolific female filmmaker and television director, Amaka Igwe (1963 - 2014) in Amaka's Kin:The Women of Nollywood (2016) before directing the refreshing Up North (2018).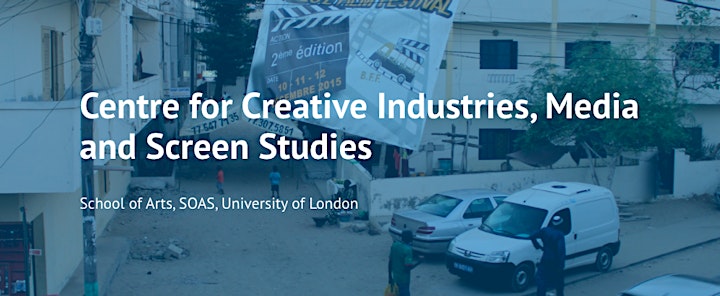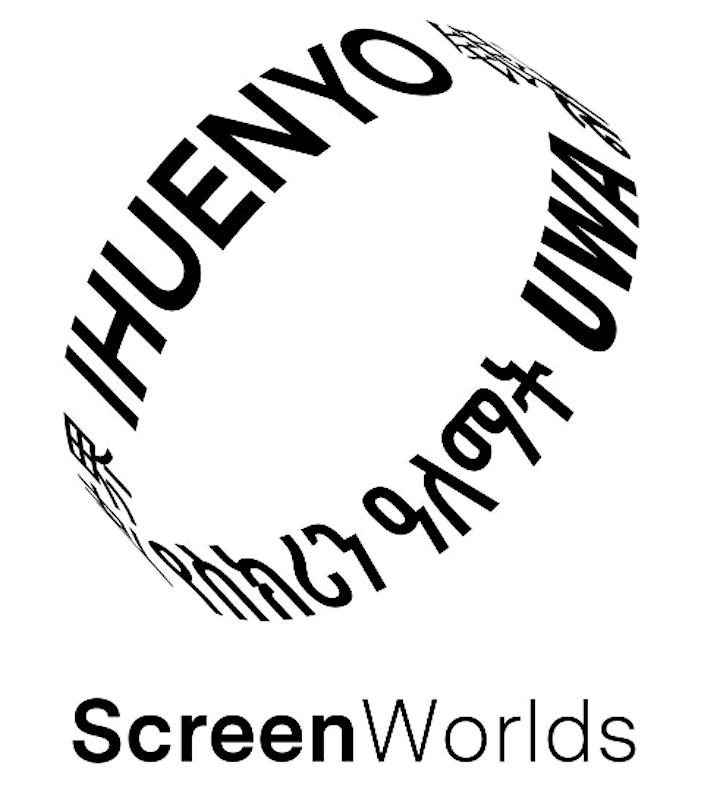 This event is part of the "African Screen Worlds: Decolonising Film and Screen Studies" project. This project has received funding from the European Research Council (ERC) under the European Union's Horizon 2020 research and innovation programme (grant agreement number 819236). We are grateful to the European Research Council for their support.