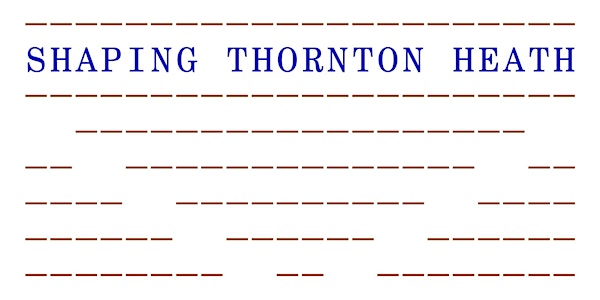 Shaping Thornton Heath - Reflecting on findings
This is a chance for the community to reflect on and discuss the findings from the consultation phase of Shaping Thornton Heath.
About this event
After two months of speaking with community stakeholders, and a survey that has now received over 300 responses, this is a chance for the community to reflect on the findings from this process before they are worked up into draft elements of a Plan by the Shaping Thornton Heath project team.
We have allocated up to 1 hour and 30 minutes for the meeting, to allow time for group discussion, but will finish earlier if this much time is not needed.
The agenda will be:
1) Updates on the consultation and the process moving forwards
2) Presenting highlights from the survey
3) Group discussions on key themes arising
This meeting will be hosted on Zoom. You will be able to access the Zoom call via your Eventbrite registration. If you use the same email for both your experience will be smoother.