Location
Cote Brasserie, 26 Ludgate Hill, London, EC4M 7DR
Cote Brasserie
26 Ludgate Hill
London
EC4M 7DR
United Kingdom
The Côte Brasserie near St Paul's is located right in the heart of the City, St. Paul's tube station is just a short walk away
About this event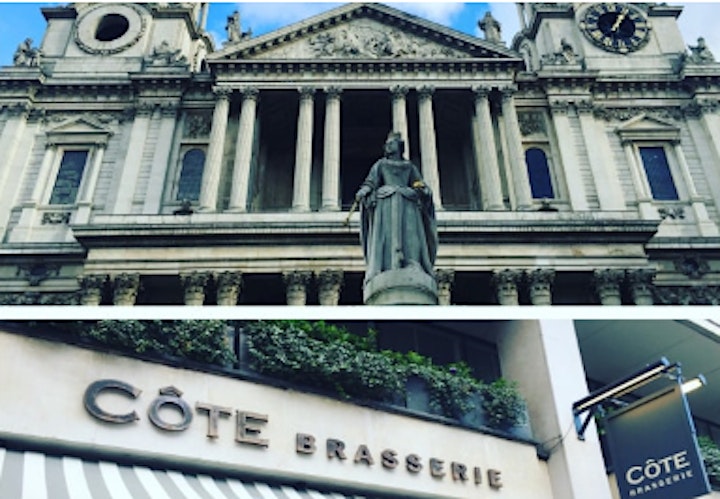 Event timings:
18:30 - 19:00 Registration and Drinks.
19:00 - 20:45 Company presentations - Q&A
20:45 - 21:30 Refreshments + networking with CEOs.
These events consist of a 20-minute presentation by each company followed by 5 minutes of questions and answers. Refreshments and a buffet are provided free of charge and you will get the opportunity to talk directly to the directors of the presenting companies.
Presenting on the night
Mkango Resources Ltd. (TSX-V / AIM: MKA) is a Canadian dual TSX-V and AIM listed mineral exploration and development company focused on rare earth elements (REE) and associated minerals in the Republic of Malawi, a country whose hospitable people have earned it a reputation as "the warm heart of Africa". It holds through its wholly owned subsidiary Lancaster Exploration Limited a 100% interest in two exclusive prospecting licenses in southern Malawi. The Corporation's corporate strategy is to further develop the Songwe Hill rare earth deposit and secure additional rare earth element and other mineral opportunities.
MetalNRG Plc (LON: MNRG) Has resently started trading on the Main Market of the London Stock Exchange, The Company invests in and focuses on acquiring companies and projects within the natural resources sector, with potential for growth or value creation. Currently has investments in Australia and the United States and also recently entered into agreements in respect of a Gold project in the United States and a Uranium project in Kyrgyzstan. The Company intends to continue to focus on potential acquisition opportunities in in the natural resources sector without any geographical restriction.
ECR Minerals PLC (LON:ECR) is a mineral exploration and development company listed on AIM, with a strategic objective to deliver the next multi-million ounce gold resource in Australia. Craig Brown, Director and Chief Executive Officer will be representing the company at the event.
Armadale Capital PLC (LON:ACP) Armadale Capital's primary focus is on the Mahenge Liandu Graphite Project – located in a globally significant coarse flake graphite region in Tanzania – which boasts one of the largest high grade graphite resources in the country. Paul Johnson, Non-Executive Director will be representing the company at the event.