Sales Have Ended
Ticket sales have ended
The event has ended. More events at: http://www.fsb.org.uk/regions/sussex For more information please contact gioia.grobler@fsb.org.uk
Sales Have Ended
Ticket sales have ended
The event has ended. More events at: http://www.fsb.org.uk/regions/sussex For more information please contact gioia.grobler@fsb.org.uk
Description
Cloud9 Insight is an award-winning strategic and Gold Certified Microsoft Cloud Partner delivering cloud technology solutions to small and medium sized businesses (SMBs). Cloud9 are experts in implementation, support and training for Dynamics 365 with a passion to ensure clients achieve a successful business transformation using Dynamics 365. Cloud9 support best practice, process and business advice to ensure your project outcomes are achieved.
Session 3 – 12 December – 08.45 to 11.00 - Business Health Check Session – Marketing:
This is Session 3 of 3 events being held during the Autumn sponsored by Cloud9 Insight in conjunction with FSB.
The morning will start with some networking over coffee and pastries. This will be an interactive session run as a simple Health Check for your business, with a focus on the Marketing function.
You will work through a simple Business Health-Check Audit aimed to provide simple quick wins and help to develop a longer-term vision and action plan to drive the increase of organic leads, understand the success and ROI of marketing campaigns and implement an automated customer journey.
Target Audience = Business Owners, Sales Directors, Marketing Managers, Marketing Executives
Speakers:



Carlene Jackson
Cloud9 Insight was started up by Carlene in 2008 inspired by the Microsoft launch of Dynamics365 CRM in the Cloud. With a wealth of fantastic experience gained from working within the partner channel, and a love of working with clients, Carlene knows what it takes to be successful with SME clients. Carlene has previously held senior roles at Sage CRM Division, Innover (now Accenture), and Principal Consultant roles at Xansa and IBM (CRM Division). She is passionate to support the success of engagement with Apprentices and how growing business can play a part in shaping their ambition, values and expectations.



Curt Bean

Curt is Head of Sales at Cloud9 Insight and works with clients to understand how technology can help them achieve their business goals. He has worked with literally 100's of clients across the SME Market, in all major verticals. As a key member of the Senior Management Team at Cloud9, Curt is instrumental in ensuring Cloud9 "walk the Microsoft walk" and is passionate about going the extra mile to improve client and user experience, along with Net Promoter Score.
Booking for any or all of these sessions on this booking page
Cost: £5 per session. The ticket prices less Eventbrite administration fees will be donated to Rainbow Trust Charity

Transport and Parking information click here

For general event enquiries please contact Gioia Grobler


07-23630 - P0722
The FSB Events Privacy Policy can be found online here.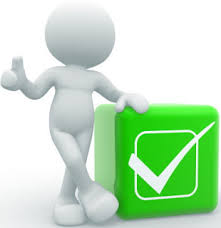 Session 1 – 24 October – 08.45 to 11.00 - Business Health Check Session - Sales:
This is Session 1 of 3 events being held during the Autumn sponsored by Cloud9 Insight in conjunction with FSB.
The morning will start with some networking over coffee and pastries. This will be an interactive session run as a simple Health Check for your business, with a focus on the Sales function.
You will work through a simple Business Health-Check Audit aimed to provide simple quick wins and help to develop a longer-term vision and action plan to support increase in sales and better efficiency in the sales process
Target Audience = Business Owners, Sales Directors, Marketing Directors
POSTPONED TO 25 January - see separate booking page
Session 2 – 21 November - 08.45 to 11.00 - Business Health Check Session – Customer Service:


The morning will start with some networking over coffee and pastries. This will be an interactive session run as a simple Health Check for your business, with a focus on the Customer Service function.
You will work through a simple Business Health-Check Audit aimed to provide simple quick wins and help to develop a longer-term vision and action plan to support improved customer loyalty and an enhancement of efficiency in delivering customer service.
Target Audience = Business Owners, Customer Service Manager, Support Team Lead