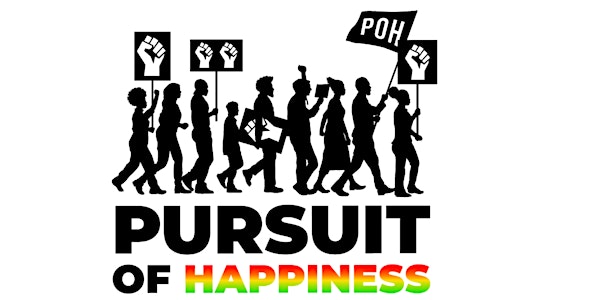 Sharing Dreams and Struggles Within our Black African Caribbean Community
We are here to make a difference for our black community. Equality, diversity and inclusion should be for all and not just the privileged.
About this event
Blessings Sisters & Brothers
Welcome to Pursuit of Happiness CIC
If you require any further information or details, please do not hesitate to email us at: admin@pursuitofhappiness.org.uk or visit our website at: www.pursuitofhappiness.org.uk
CELEBRATING WINDRUSH 2022
We welcome you along to a relaxed evening of discussions during this memorable month for our people of African Descent, Windrush Day is upon us once again on Wednesday the 22nd of June.
We must invest in our youth, the descendants of our Windrush hero's so to improv their future outcomes. We welcome you to join us this evening and to share any stories of encouragement for our people, it takes a village to raise our beautiful and intelligent children and that is exactly what we aim to do!
We look forward to seeing you there....blessings
Sharing Dreams and Struggles Within our Black African Caribbean Community
We are looking forward to meeting our black African Caribbean community and others from anywhere within the UK and abroad. Being able to converse and share things with others who share the same heritage and ideals is indeed a good way of coming together in unity, solidarity and strength.
We are encouraging our community to strive towards the changes that need to happen along with offering support in any way possible. Lets engage in some quality time and enjoy sharing anything we feel to discuss together, during our regular online sessions.
Systemic and institutional racism along with oppression is and has always been prevalent in the UK regarding our black/brown African Caribbean community residents, this must and has to change now.