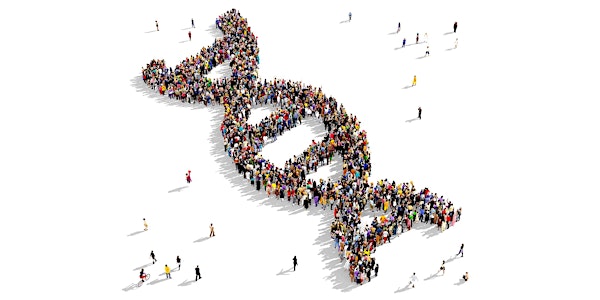 Sharing your personal genome: from genetic testing to ancestry
Location
Wellcome Genome Campus Conference Centre
Wellcome Genome Campus
Hinxton
CB10 1RQ
United Kingdom
Description
Ever wondered about DNA and ancestry tests? Explore how these new genetic tests are shaping healthcare, how we see ourselves, and what others can see of us, with a panel of world experts.

This April, the world's leading researchers in Personal Genomes will meet at the Wellcome Genome Campus for a new conference, 'Personal Genomes: Accessing, Sharing and Interpretation'. This public talk is part of that conference and aims to open up the latest thinking on current scientific topics to everyone. There will be a panel discussion followed by a question and answer session.

Places are free but booking is essential!

Speakers:
Yaniv Erlich – Chief Science Officer of MyHeritage, Israel and a Professor of Computer Science and Computational Biology at Columbia University, USA. In previous research he constructed a 13 million people pedigree using genealogy-driven social media. He has also identified a new genetic privacy loophole that allows inferring surname of individuals from simple Internet searches using genetic data.


Nicki Taverner – Genetic Counsellor at the All Wales Medical Genetics Service and University of Cardiff, UK. She is interested in empowering the public to use personal genomic information, so they understand what personal genomes/genetic testing can and cannot tell them. She sees a great need for education and support to ensure that individuals are able to benefit from the interpretation of their personal genomes.


Colin Smith – Professor of Biochemistry at University of Brighton, UK. He had his genome sequenced in 2013. He is a strong advocate for open sharing of personal genome information.


Joanne Hackett – Commercial director at Genomics England, UK – a company set up by the Department of Health to deliver the 100,000 Genomes Project. Participants are NHS patients with a rare disease, plus their families, and patients with cancer. She has been actively involved in clinical research for over 15 years in Canada, America, Germany, Sweden and the UK.

Chair:
Stephan Beck - Professor of Genomic Medicine at UCL and director of the Personal Genome Project UK, an initiative that provides genomic and environmental data Open Access to advance personal and medical genomics and to promote Citizen Science.

The Conference Centre bar will be open from 6.30pm, serving bar snacks and a selection of alcoholic and soft drinks.

Free parking.
Please arrive in good time: it is a big Campus and it takes a surprising amount of time to give your (the ticket holder's) name at the entrance to Campus, then park and get comfortable in the Conference Centre auditorium (possibly with a trip to the bar too!).