Sharing Your Story - Media Third Sector Circle
Our local third sector has many a story to tell. This Third Sector Circle will equip us with how best to do that.
About this event
"The world is shaped by two things - stories told, and the memories they leave behind".
Vera Nazarian, Dreams of the Compass Rose.
Storytelling was one of the emerging themes from our Build Back Better conversations. Individuals, groups and organisations repeatedly told us they had a story to tell but were not sure how. This session will give you the answer.
Do you have a story to tell? Do you want to raise the profile of your work locally and share the difference it makes with Perth and Kinross residents? Then this Third Sector Circle is for you.
Bringing together journalists from the Courier, the Perthshire Advertiser and the Fair City Podcast Network, we will explore what stories local media are looking for, how best to interact with their teams and suggestions for what makes a story stand out from the crowd.
Join us for discussions, insights and idea exploration, Tuesday 18th May 11:00-12:30
For further details please contact info@thirdsectorpk.org.uk
Zoom links will be issued ahead of the event.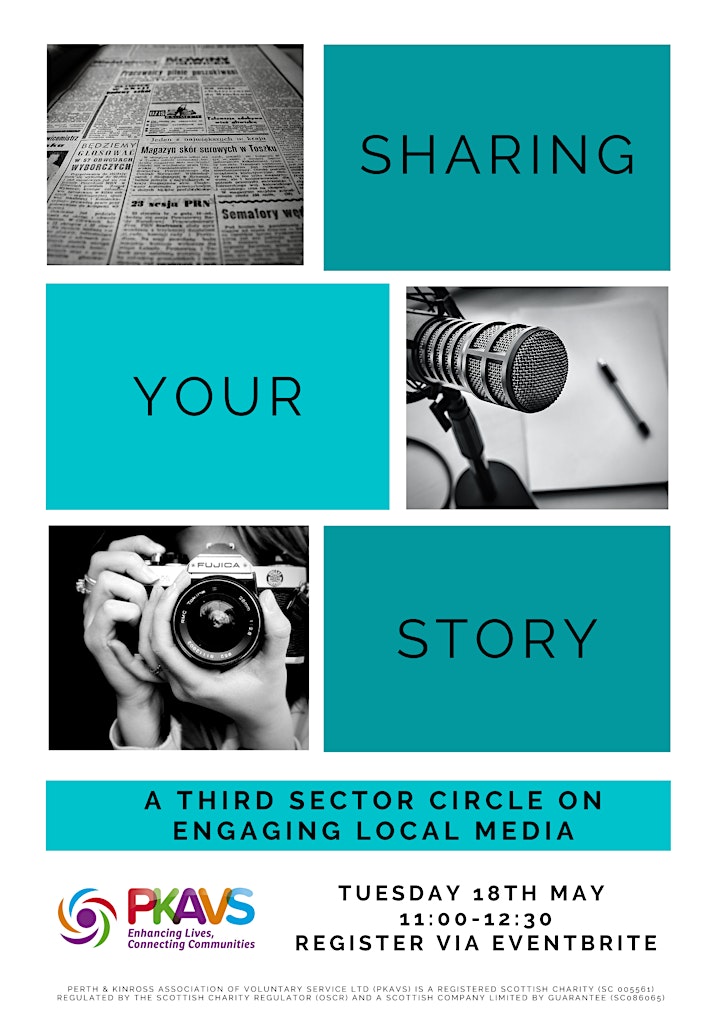 Organiser of Sharing Your Story - Media Third Sector Circle