Description
We are pleased to announce that the 2019 'Green Film Festival @UEA' will be opened with a special screening of Sharkwater: Extinction at the Auditorium in Norwich Castle Museum on Friday 10th May. The film will be followed by a talk from marine zoologist and shark expert, Dr Sian Foch-Gatrell.
To book your free tickets, please click on the green 'Register' link above.
Sharkwater: Extinction (Rob Stewart, 2018)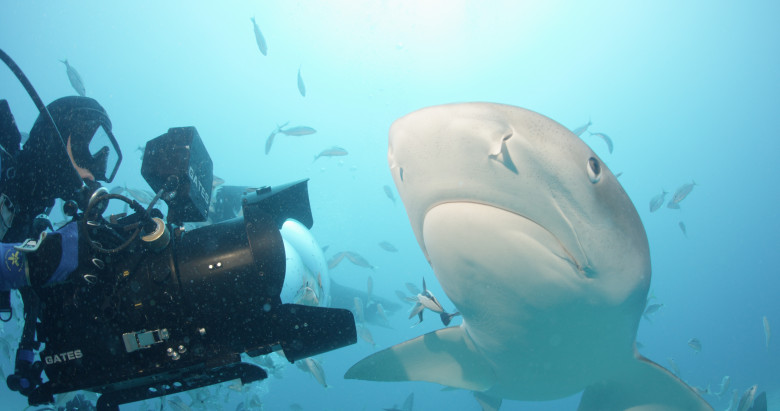 Venue: Auditorium, Norwich Castle Museum, Castle Hill, Norwich NR1 3JU
May 10th, 19.30 – 21.30
Rob Stewart's first film, Sharkwater (2006), brought the devastating issue of shark finning for use in shark fin soup to the world stage. In this sequel film, Sharkwater: Extinction, Stewart continues his dangerous adventure across four continents to investigate the corruption behind a multi-billion dollar industry that is leading to the extinction of sharks. The underwater images in the film are awe-inspiring, while those scenes that show Stewart risking his life to expose the shark hunters are both frightening and engrossing.

Special Guest Talk with shark expert, Dr Sian Foch-Gatrell;
Following the screening of Sharkwater: Extinction, Dr Sian Foch-Gatrell will present an entertaining and informative short talk about sharks. Sian is a graduate in Marine Biogeochemistry from the UEA, and is currently a lecturer for Sheffield University International College. Sian has previously worked for Ocean's Research, focusing on white shark population dynamics, ecology and conservation. She produced, edited and wrote for their in-house magazine Beyond Blue, which had many famous guest writers, including Rob Stewart himself. Sian has also worked at the Hunstanton Sea Life Sanctuary in Norfolk as their shark expert.
There will be a chance for audience questions at the end of Sian's talk.
* Further free public screenings and related events take place the following week at the UEA (The Enterprise Centre) from Thursday 16th May through to Saturday 18th May as part of the Green Film Festival@UEA - an exciting programme of free screenings and events, presenting and bringing together intersecting interests in environmental issues and film.
For more information and to book your free tickets, please click on the link: bit.ly/gff2019