About this Event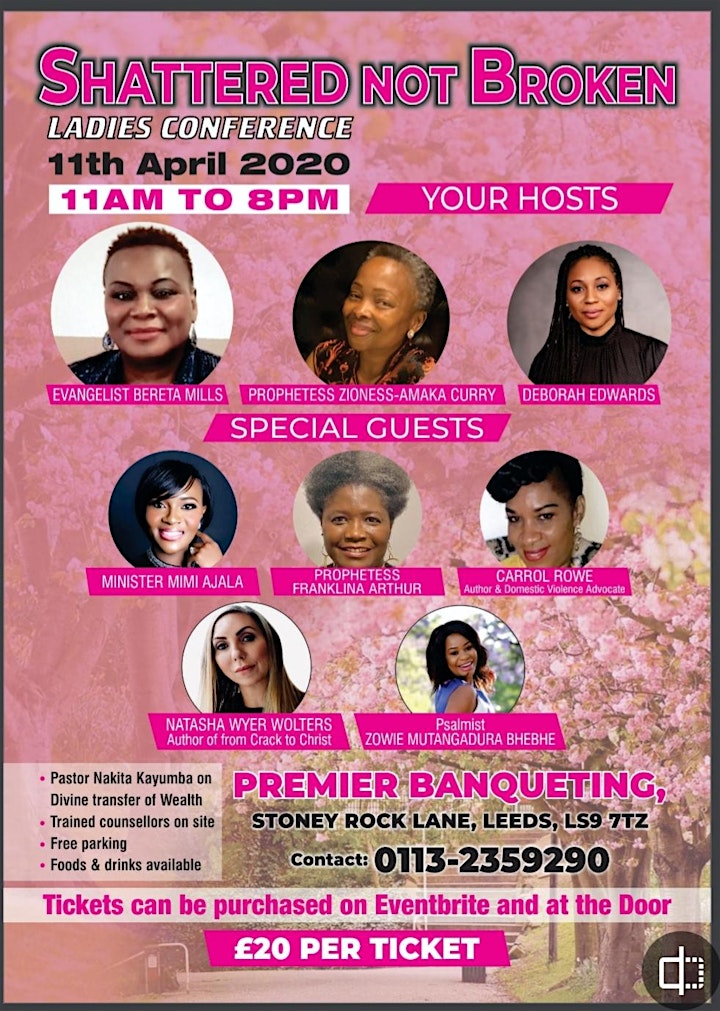 Shattered Not Broken
Is a holistic vision/viewpoint and lifestyle that is presented to women living in this era of the Christian faith. Women have been missing out on some important truths and need to be empowered to live successful lives with their families and in their communities.
Join us at this Empowerment Conference and celebrate the life you know you are destined to live. During this intimate gathering, woman will receive encouraging messages, interwoven with strategies for navigating life's difficult circumstances and painful disappointments. We aim to help you, by the grace of God, through dependence on the Word of God, and by the power of the Holy Spirit, to gain biblical understanding and leading, to:
• Gain the strength to thrive and live well
• See more clearly the purpose in the pain
• Build your faith in the promises
• Find peace and begin to heal
• Develop an action plan for higher level living
Each attendee will have the opportunity to attend workshops and partake in professional counseling ministries tailored to individual needs. We also have a lineup of key speakers ready to take you to the next dimension in God.