Interactive group coaching for professional women
About this event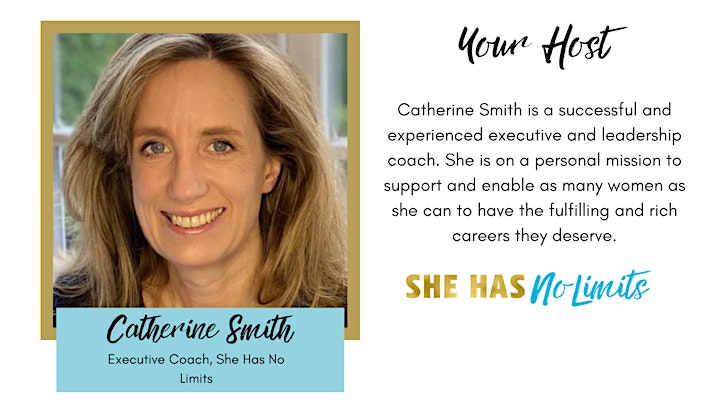 Group Coaching for Professional Women
She Has No Limits Group Coaching is an event aimed to serve professional women.
Our expert coaches will provide you with the tools you need to develop yourself and your career. As a group, you will collaborate, encourage and support each other. It's a coming together of a lively and friendly group of women, to discuss and explore professional development.
If you're after some friendly support and challenge to keep motivated, energised and encouraged to take action, then this is the event for you.
We explore a different topic on the first Thursday of each month.
August Topic: Handling Rejection
"Rejection can disappoint you, depress you and may even stop you in your tracks... learn not to take rejection so personally... if you're honest with yourself and believe in your work, others will too" Bev Jozwiak
No-one likes rejection. It hurts.
It can impact us in many different ways. From taking it "on the chin" through to avoiding any situation where rejection may be an outcome.
There are so many instances where we may face rejection, it's not just the big stuff that can impact us. There are numerous places we can be rejected in the workplace - from not being included in a meeting; being passed over for promotion; being ignored in meetings when we share our ideas and opinions.
It takes courage and bravery to master the impact of rejection, to learn from the experience and to grow as a result. There are a host of behaviours that we should be competent in to ensure that rejection does not derail us and get in the way of our purpose and why.
Join us at our next Group Coaching event where we can explore what these behaviours are and how we can develop them to support our career and life endeavours.
WHO SHOULD ATTEND:
Women who are serious about getting their career on track with their expectations
Women who need expert and unbiased attention to get the career advice they need
Women who appreciate that community can help them achieve great things
Women who have been rejected and want to master how to deal with it in a work environment
Women who want to help others to work with and manage rejection
ABOUT YOUR COACH:
Catherine Smith is an experienced executive and leadership coach. She is on a personal mission to support and enable as many women as she can to have the fulfilling and enriching careers they deserve.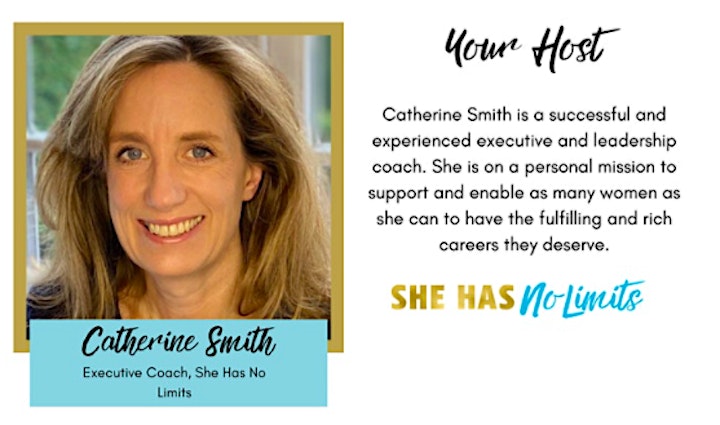 Organiser of She Has No Limits: Group Coaching - Handling Rejection