Location
The Clermont Hotel, Charing Cross
Strand
London
WC2N 5HX
United Kingdom
Refund policy
Refunds up to 30 days before event
Eventbrite's fee is nonrefundable.
She is Royal, focuses on enabling women to see their invisible crowns and to feel empowered to achieve and accomplish anything.
About this event
She is Royal, focuses on enabling women to see their invisible crowns and to feel empowered to achieve and accomplish anything that they set their mind to. It was started to help women to be the best that they can be and to be comfortable in their own skin. Not emulating masculinity but finding strength in their femininity. Our symbol is that of a lioness. A lioness symbolizes greatness, leadership and boldness. In her kingdom she is not only in charge of nurturing her loved ones but she and her friends are in charge of hunting and feeding their pride. They work together to fulfil their purpose.​
The women that are part of the She Is Royal movement do exactly that. They work together and support each other to be greater human beings. We provide a platform for women from many different backgrounds. Through our workshops, courses and events, women are encouraged to have a voice, remove their masks (the pretentiousness that society forces on them) and to gain new life skills that enable them to take on the world and whatever role it throws at them be at a mother, wife, sister, daughter, CEO, nurse, doctor and the list goes on.
Join us for our 6th Annual Conference where we will be celebrating womanhood and unleashing crowns.
We will have an amazing line up of key note speakers who are specialists in their fields and life coaches.
Michael Tabirade - Author, High Performance Coach and CEO of the Masteri Group
Mr Free Your Mind - National Motivation Speaker, Mentor and Coach, Founder of The Free Your Mind Academy
Sharnade George - Celebrity Psychotherapist
Dr Katie Benhura- NHS GP and founder of Mum's Pride
Vimbai-Nashe Chinhoyi - Author, Personal Development & Business Coach and Founder of World Lanterns
Our host this year will be the remarkable Raquel Appiah who is an actress, presenter , property investor, founder of Hello Sisters TV and CEO of Fashion line Nueki Online.
We will also have live performances from R&B Singer/ Songwriter Laker.
Our theme this year is "Renew, Restore, Refuel" as we will be covering topics that include;
* Physical and Mental Well-being
* Dealing with burn-out
* Rebuilding and Restoring
* Identity and Purpose
* Dealing with Disappointment and Rejection
* Career and Business Coaching
and much more...
We will also have games, Q&As, opportunities to promote your businesses, an award ceremony and to top it all up special performances.
Calling all women across the world, please come along and celebrate womanhood with your fellow sisters.
Please note as spaces are limited and tickets are going 1st come 1st serve. Don't miss out! Additionally, by purchasing a standard ticket you will be automatically enrolled in our prize draw with prizes that include, 121 life/ career , self motivation books, 121 business consultation and much more.
Doors open at 5:30pm for registration.
Looking forward to seeing you there,
Much love,
World Lanterns Team
xoxoxo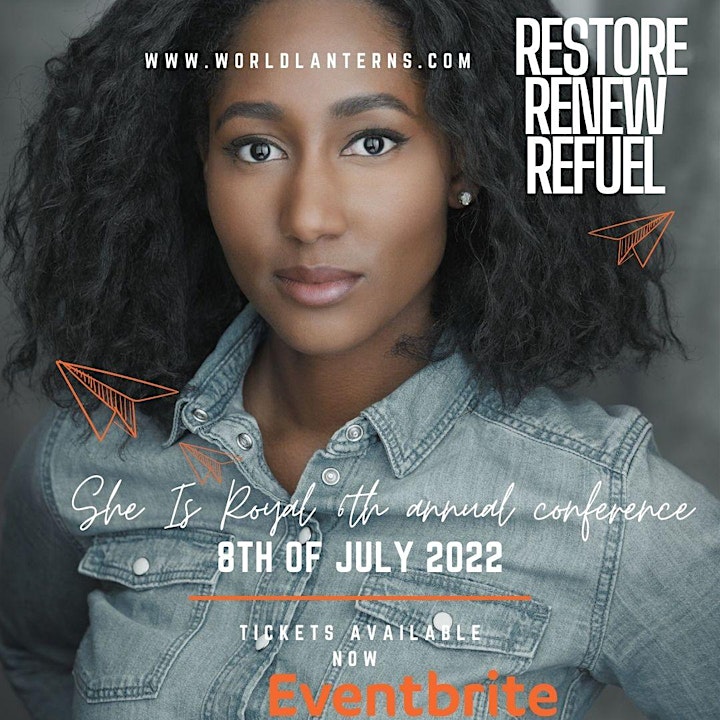 Event Host - Raquel Appiah
Raquel Appiah is a triple threat actress, presenter and voice over artist. Born and bred in London and of Ghanaian heritage, Raquel is one of UK's rising stars and has already appeared in several notable film, television, commercial productions in her relatively short career. Raquel's captivating energy and warm personality on and off screen undoubtedly make her "one to watch".
After securing her first stage role at the age of 15, Raquel further developed her craft at Identity Drama school. Prior to launching herself into a full time acting career, Raquel established a long standing career in Private Banking for one the U.K.s largest Wealth and Investment Management firms. Following that Raquel decided to pursue her love of fashion by creating her own online African fashion brand www.nueki.com as well as launch a property investment company.
Undergirded with her corporate experience plus entrepreneurial and creative flair, Raquel returned to her first love of acting and presenting in 2021.
And if that wasn't enough, Raquel hosts her own female empowerment platform, Hello Sisters TV! Raquel has a heart for sisterhood and is on a mission to help women find purpose, faith and truth through conversation.
Raquel lives in London and is currently represented by Bonnie and Betty Agency. Want to see more from Raquel? Check her out on Instagram @raquel.appiah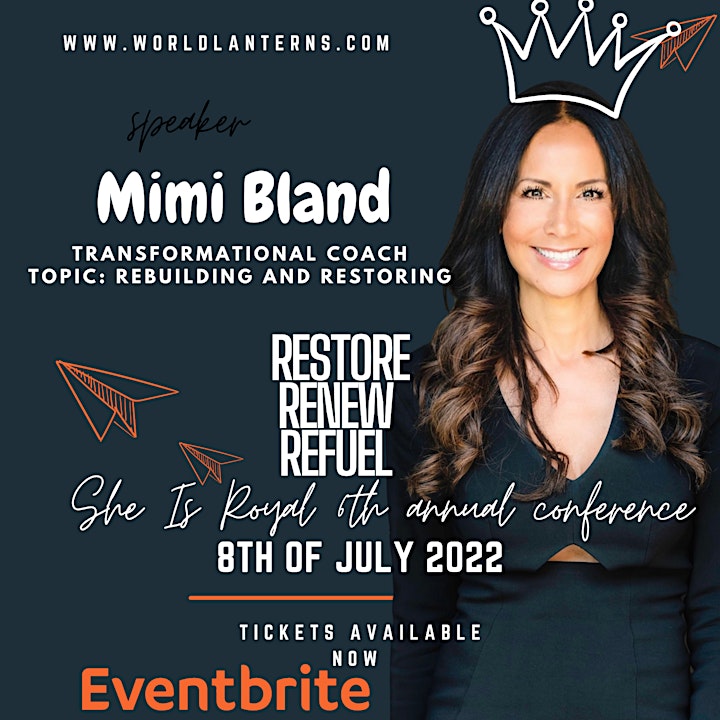 Speaker: Mimi Bland (Topic - Rebuilding and Restoring)
Mimi Bland, is a Transformational Mindset Coach & Mentor & Founder of her company "New Life Academy" .She is also a best selling author of "The Answer is You: The Formula to Master Your Mind and Your Emotions."
After much soul searching and a 25-year journey trying to get in touch with her higher self, and understanding the mind-body connection, Mimi gained incredible insight into how the mastery of thought and emotion can change one's mindset.
Years of mental and emotional abuse left her feeling unworthy, unloved & depressed, but with her resilience and determination, the best selling author and mentor reconstructed her mindset and transformed her life.
It is this power of self-transformation that is the very essence of her coaching formula and her book, "The Answer Is You".
Social media links:
Instagram- mimibland.london
LinkedIn/ Facebook - Mimi Bland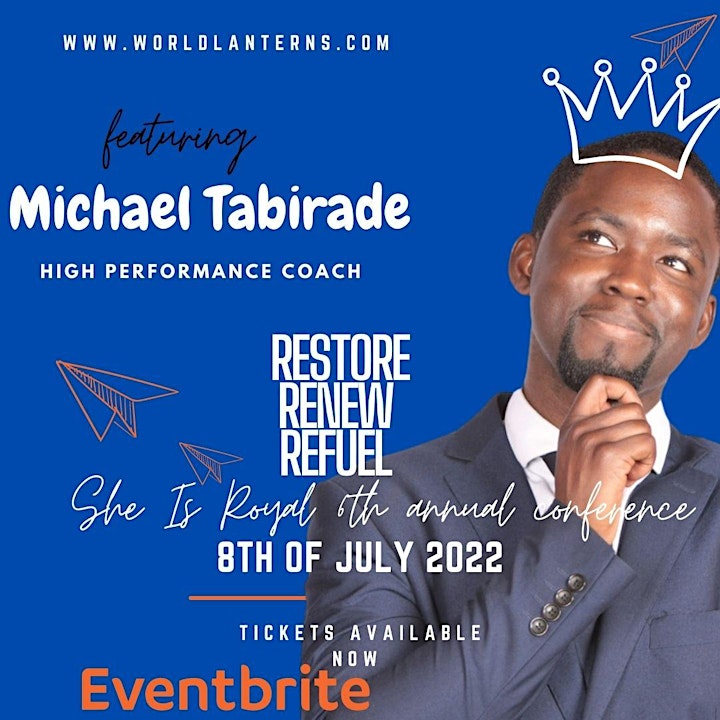 Speaker - Michael Tabirade (Topic: Dealing with Burn-out)
After working in the NHS for the past 11 years, Michael decided to become an Independent Consultant & Coach working particularly on strategic workforce and organisational development, notably helping government departments standup a teams to tackle the pandemic.
For the past 6 years he has been Founder of the Masteri Group that aims to help self-starters increase their productivity, enhance their performance, realise their priorities and live their life on purpose. He is Author of four books, an ILM registered Executive Coach & Mentor, Leadership ALS Facilitator and Speaker on topics such as self-management, leadership and authentic living.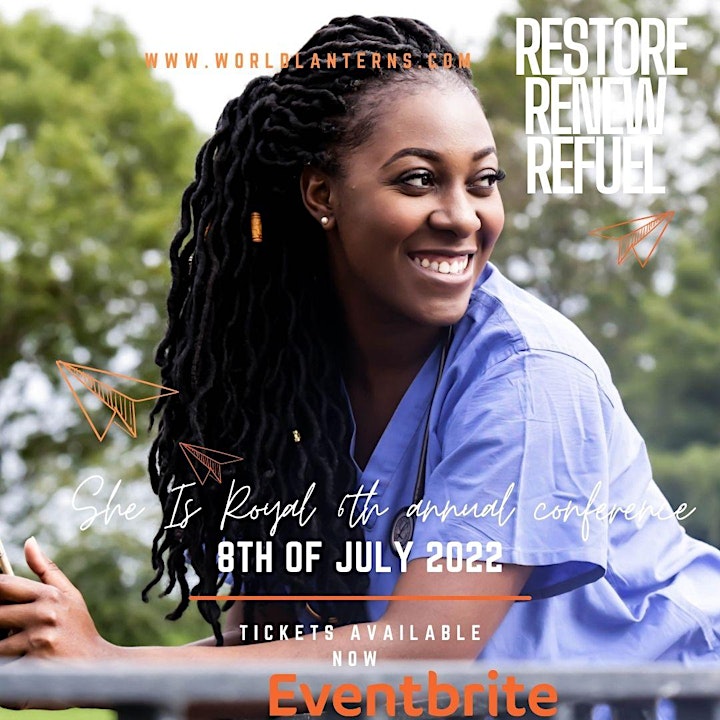 Speaker - Dr Katie Benhura (Topic: Physical Health and Wellbeing)
Dr Benhura is a NHS GP working in Kent, but trained in London.
She is the founder of a community group called Mum's Pride (@mums_prideteam on Instagram). This is a platform for mothers from different backgrounds and walks in life where they can feel safe, supported and encouraged. They also organise prayer meetings to uplift each other regularly.
She is also a motivational speaker with a passion for Women, Career Women and Mothers. She loves spreading love and hope, making people feel empowered despite their current situations.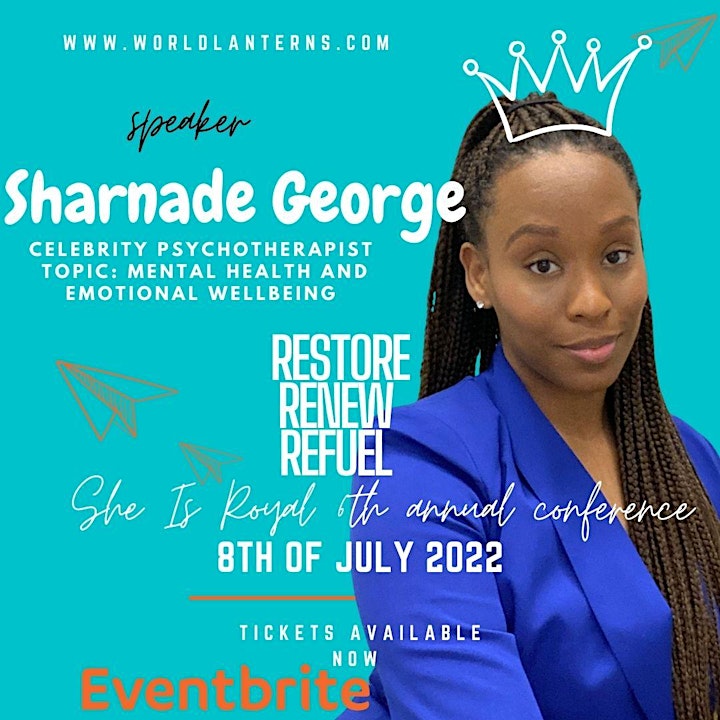 Speaker - Sharnade George (Topic: Mental Health and Emotional Wellbeing)
Sharnade George is a well-established, highly qualified Celebrity Psychotherapist and founder of Cultureminds Therapy a directory services helping people from diverse backgrounds find a culturally competent therapist. With a master's degree in Cognitive Behavioural Therapy, she holds an honours degree in Psychology with Counselling Theory from the University of West London and her Post graduate degree from the University of East Anglia. Having worked in the NHS for over 6 years she has now successfully established her career within the Media and Entertainment Industry.
Sharnade has made a dynamic and energetic impact to the Tv, Film and Media industry by bringing her fresh insight into evidence based psychological aspects of a wide range of topics on human behaviour. She has worked with Tv productions on the popular channel 4 documentary "The Truth about Stop and Search" with Television Presenter Jermaine Jeans providing on call psychological services for cast contributors .
With her psychological expertise and warm personality is constantly sought after by Top healthcare Magazines and she was voted by Women's health Magazine favourite Mental Health expert, she has provided expert commentary to Cosmopolitan UK, The Independent, BBC, The Metro and so much more.
In addition, she has her own online show and podcast called "Therapy with Shar" interviewing celebrities worldwide who open up and share with her their personal Mental health stories Sharnade has interviewed comedian Glozell Green, Singer Songwriter Jamelia Davis, BBC noughts and crosses Actor Bonnie Mbuli, UK Boxing champion Lawrence Okolie plus many stars. From her show she has been able to attract and provide psychological therapy to a diverse range of high-profile clients.
With her academic background in Psychology and Counselling Theory Sharnade has a deep interest in diversity and inclusion she has work with top health-care brands including the Headspace App where she was appointed as the first Black woman on their international advisory board member, working to set the agenda and support the company's commitment to improving mental health, mindfulness and meditation.
For more news and updates please visit : https://culturemindstherapy.com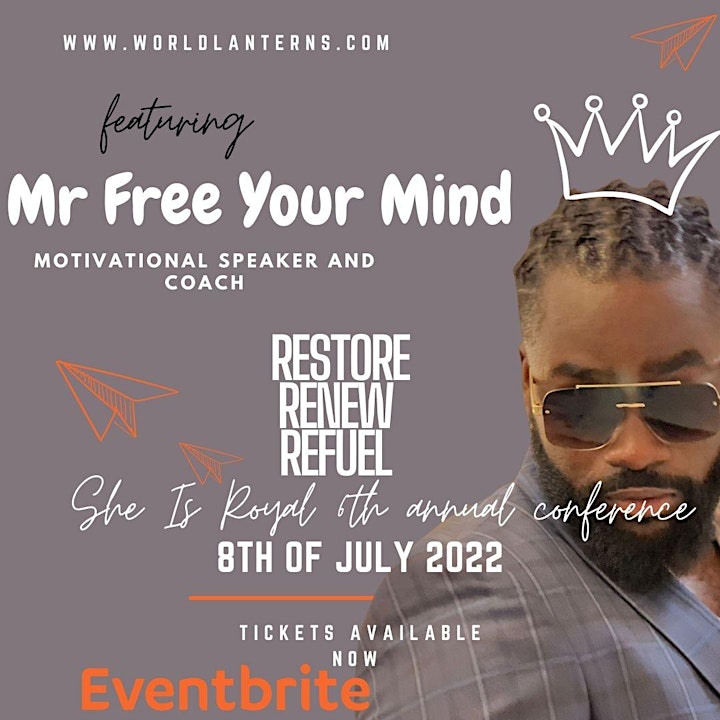 Speaker: Prince aka Mr Free Your Mind (Transformational Coaching Session)
Prince, also known as Mr3yourmind is the founder of "Free Your Mind and Be3" He is an Author, Transformational Teacher, Violence Interrupter, Workshop Facilitator, Life Coach and Mentor who aims to be the force which supports prisoners, Millennials and people who struggle with becoming the best versions of themselves. Using his his story "The Power Of Pain" He wants his audience to understand the importance to trust their own struggles in order to appreciate theirs journey through life.
He is called the Voice of the Voiceless and helps the youths within education/ prison or youth offending programs to free their Mind, Body and Soul through his messages about his dead past.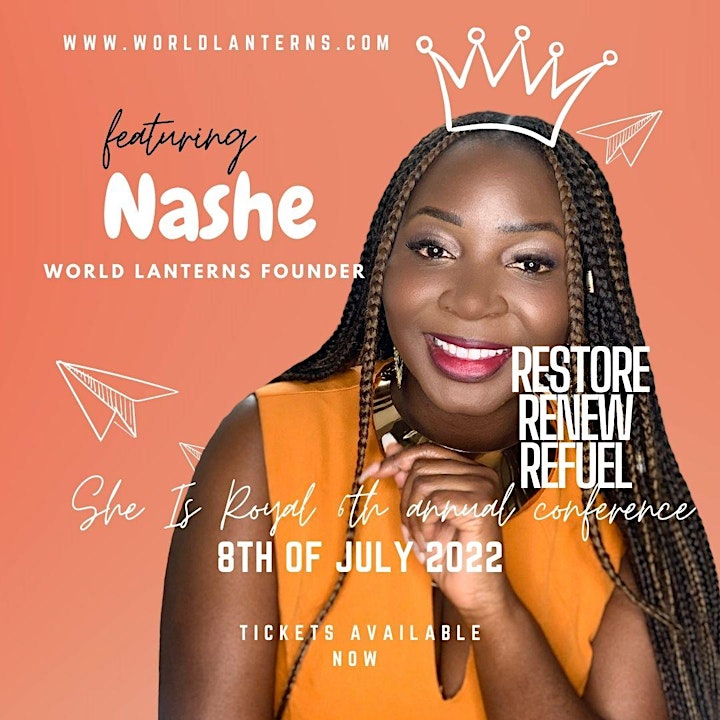 Speaker: Vimbai-Nashe Chinhoyi (Topic - The Crown, Identity and Purpose)
Nashe wears many hats from Author, Talk show host, International Speaker, Business, Purpose and Money Coach. She is passionate about purpose living. She is also qualified IT & Business Consultant currently overseeing a Finance and Procurement Department within Central Government for a Brexit Programme.
Nashe is the Managing Director and founder of World Lanterns, an organization which focuses on spreading hope and light. She is also the and CEO of Nashe's Consultancy Company an organisation which deals with start ups, small and medium enterprises.
Drawing from her life experiences, Nashe is keen to help others around her to develop and to find their voices and their identity. This is what led her to write & publish her book Life After Death - a story from pain to purpose which available on Amazon and through her website. People and community are at the centre of Nashe's heart and her purpose is to help others to find theirs.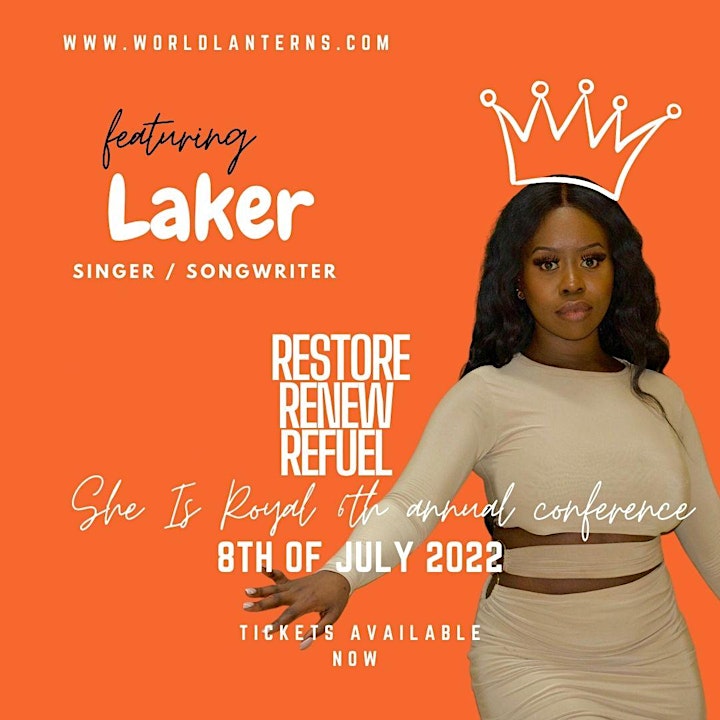 Singer - Laker
Born and Raised in South London. Laker is an up and coming UK R&B artist that is one to watch.
Unique and truthful, her vulnerable and poetic songwriting style has allowed her to connect with her audience. Empowering vocals displayed through melodic talent, Laker represents an authenticity that resonates with the everyday woman.
Influenced by icons such as Brandy, Beyonce and Jasmine Sullivan her latest release showcases a free flowing R&B sound gaining a considerable amount of popularity that gives an insight into the promising road ahead.