About this Event
A Fantastic line up of amazing bands at one of Bournemouth's best live music venues.
She Made Me Do It
Listen and Watch the single BONES
Listen and Watch the single BROKEN MORNING
She Made Me Do It featuring Shaheena Dax (Rachel Stamp) on vocals and Will Crewdson (Rachel Stamp, Adam Ant, The Selecter) on guitar released their new E.P. 'Drenched' 1st Feb, 2019 on Catranstic Records.
Unabashedly brazen new wave styled anthems come easy to She Made Me Do It. They never shy away from delivering a short sharp verse/chorus hit of adrenaline perfectly mixed with a dark lyrical realism. Full on guitars and electronica mesh and sync up to provide the icing on the cake.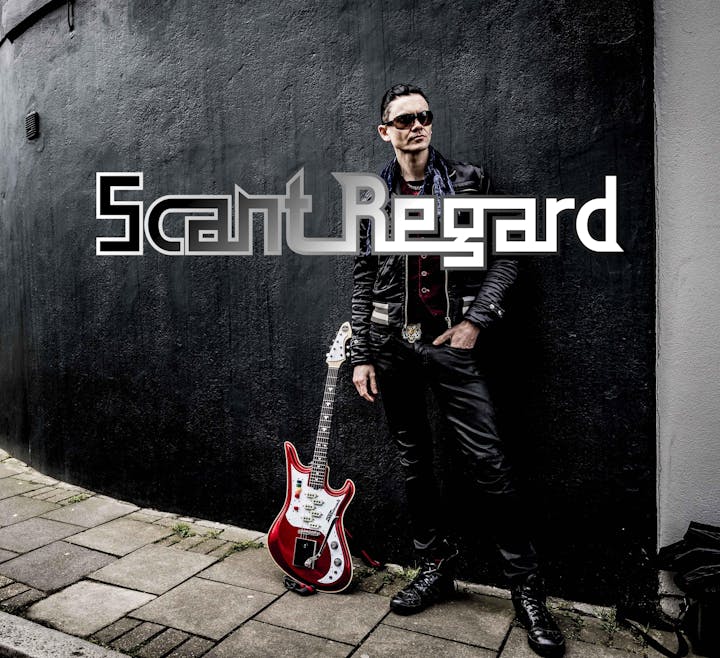 Scant Regard
Will Crewdson is Scant Regard. A full on electro-popping, rockabilly dabbling, surf-guitar twanging industro-funk explosion in neon hues.
Also known for being the lead guitarist in Adam Ant's band and The Selecter as well as his own Rachel Stamp and She Made Me Do It, Will really lets his roots show with this unique hybrid of guitar-driven, heavily beat-laden sci-fi mind's eye soundtrack rage.
Scant Regard's 5th album, Skipping Over Damaged Area has an overall theme of the apocalyptic destruction and devolution of the planet we live on. The demolishing electronic rhythms thread through it's very core underlined by catchy riffs and almost pop-like choruses in places. Creating a sense of hope for a second only to plummet into the depths of doom the next. It's an environmentally unsound joyride through the current human psyche.
'Skipping Over Damaged Area' is available now.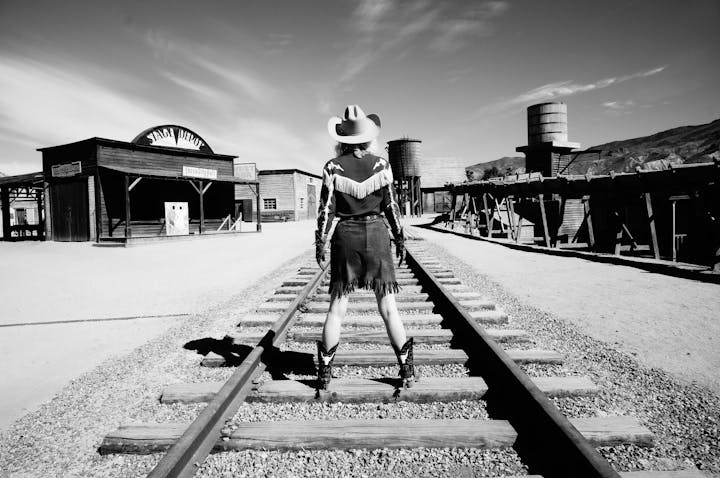 Sarah Vista
Outlaw songstress delivering murder ballads with a country and western twang….
Sarah Vista and her band of character outlaws create original, Western Soundtrack style Music. With a large doff of their Stetsons to the original Country and Western artists of yesteryear, reviews have already hailed her unique sound as a nod to Loretta Lyn, Nancy Sinatra, Nick Cave and Johnny Cash.
Vista's debut album is a unique blend of Morricone-esque western soundtrack style sounds and dark, dangerous country, showcasing an infectious songwriting style which has already led Vista's trail to a host of international bookings in Nashville, Spain, Sweden and beyond..
Current single "Killing Fever", out now on independent record label "Gallow Romantic" is featured on the OST for forthcoming (2018) western movie "The Price Of Death" by Chip Baker was recently hotly tipped in an extensive feature by Lee Powell in UK Rock and Roll Magazine, rated top single of 2017 and given a hard to achieve 4.5 stars in print by Wolfgang Doebeling of Germany's Rolling Stone Magazine….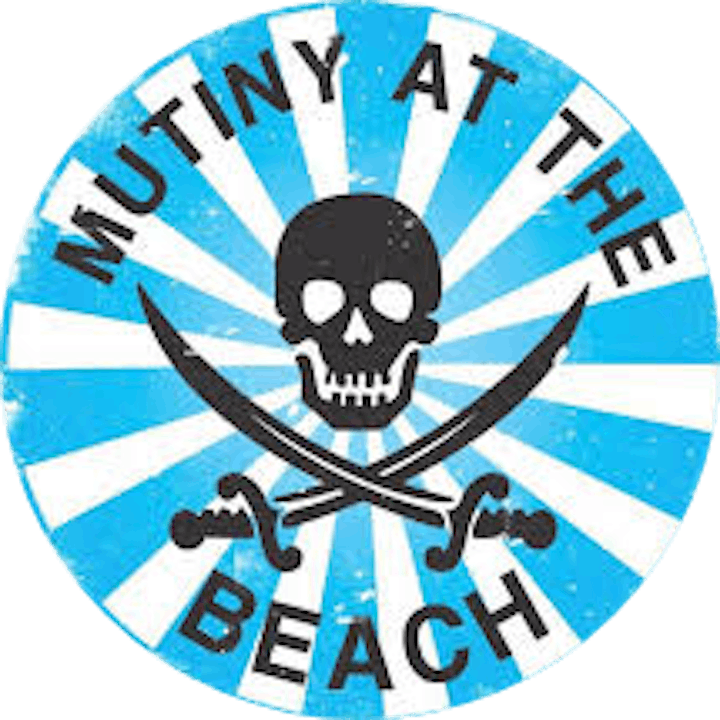 Mutiny at the Beach
A Dorset based Punk covers band who specialise in converting pop songs old and new into their own Cali rapid punk rock style!
Band Members:
Adam (Vocals and Guitar)
Doug (Drums)
Simon (Backing Vocals and Rhythm Guitar)
Paul (Bass)
" Little Dave is a genuine 50's stylr star, His Sun Sessions album is SUPERB" * * * * *
There are many ways to describe LITTLE DAVE & THE SUN SESSIONS, but unique, talented, and charismatic just seem to scratch the surface.
However, there is one word that ties them all together and that is UNIQUE.
LITTLE DAVE & THE SUN SESSIONS is a real authentic rockabilly band.
Few people sing so honestly from their heart and soul. LITTLE DAVE does so in just the right style true to rock 'n' roll.
Combining with the SUN SESSIONS and their perfect unison, its time to move your
dancing feet...
So get up off your seat and let us take you back to the beat...
More about Will Crewdson:
Will Crewdson is a London-based guitarist/writer/producer best known for his work with the UK band Rachel Stamp, US singer Johnette Napolitano, Flesh for Lulu, Adam Ant, The Selecter and Bow Wow Wow.
Will spent 10 years touring and recording with the rock band Rachel Stamp who, at one point, became the only unsigned band to sell out the London Astoria. They also played gigs with, among others, Iggy Pop, Korn, No Doubt, The Tubes and Cheap Trick. Rachel Stamp were renowned for their rabid, glammed-up, colourful following and eventful shows. They had several record deals the biggest of which was with WEA.
After this period, Will concentrated on writing and recording with Johnette Napolitano, the former singer with LA legends Concrete Blonde. The critically acclaimed Napolitano solo album Scarred was released on Hybrid Recordings in 2007. He is also collaborating with the US director/writer Tom DiCillo as one half of The Black and Blue Orkestre.
In 2010 Will played live, recorded and musically directed for Adam Ant's solo band. Gigs included a sell out show at London's Scala. He also helped organise a tribute to the late Adam and the Ants guitarist, Matthew Ashman again at the London Scala on Nov 21st 2010. Will played lead guitar on the night with the remaining members of Matthew's bands Bow Wow Wow and Chiefs of Relief (featuring Paul Cook from Sex Pistols on drums and Billy Morrison on vocals) as well as performing another set with Adam Ant.
As well as these projects, Will has also played guitar for the following: Malcolm McLaren, Tom Jones, Bryan Ferry, Peter Murphy, Sigue Sigue Sputnik, Westworld, Celine Dion, Appleton, Pigface, Tyler James, Livan, T-Rexstasy, Billy Bragg and Dragons.